Thursday 3rd December 2009
What have I been doing?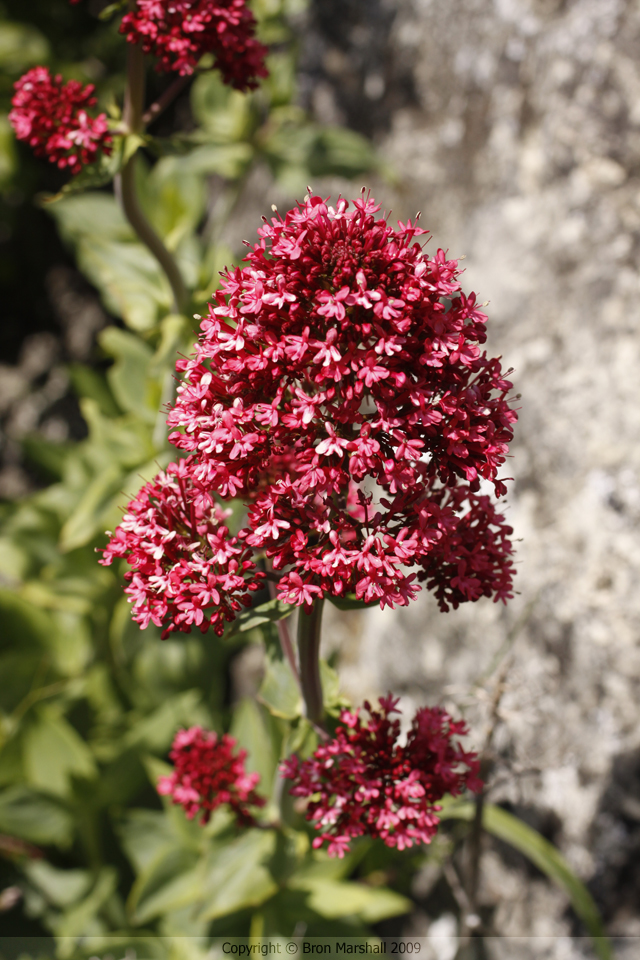 I'm afraid I haven't a clue what this flower is, but it's rather lovely don't you think?

Lately some comments and information I have received have led me to know I would benefit in making my blog more personal in nature. So today I thought I would share a little secret I've been hiding. It's definitely personal, it's actually a matter I find rather shameful to admit, and one that has required hours of counselling and management in recent days.

Unfortunately I inherited a genetic trait where any glass or ceramic vessel in which food product arrived in. That is any bottle or jar with removable labelling that comes complete with a secure replaceable lid must be rinsed, washed and kept for ever and ever and ever... in case one requires or desires said sized vessel for future home preserving, you'll understand. Until now there has been no known cure for this ailment.

Some new research and development on behalf of J has proved successful, and although I'm not completely cured, the the laundry cupboards symptoms have been relieved somewhat. Tomorrow afternoon I am to undergo one last procedure, that J assures me won't be as painful as I imagine. I've been on the waiting list, but finally hope to get in tomorrow, why tomorrow? Well that's rural New Zealand for you isn't it, unless we were to visit the big city one, Friday and Sunday afternoons are the only times available... for an appointment at the recycling depot.

In a nutshell in answer to "What have I been doing?".... I guess you could say I've been Spring Cleaning! And we're all feeling a lot better for it. It's amazing how much lighter I feel with a load of old glass jars off, and I'm a lot happier. No longer in denial on how bad my affliction had become.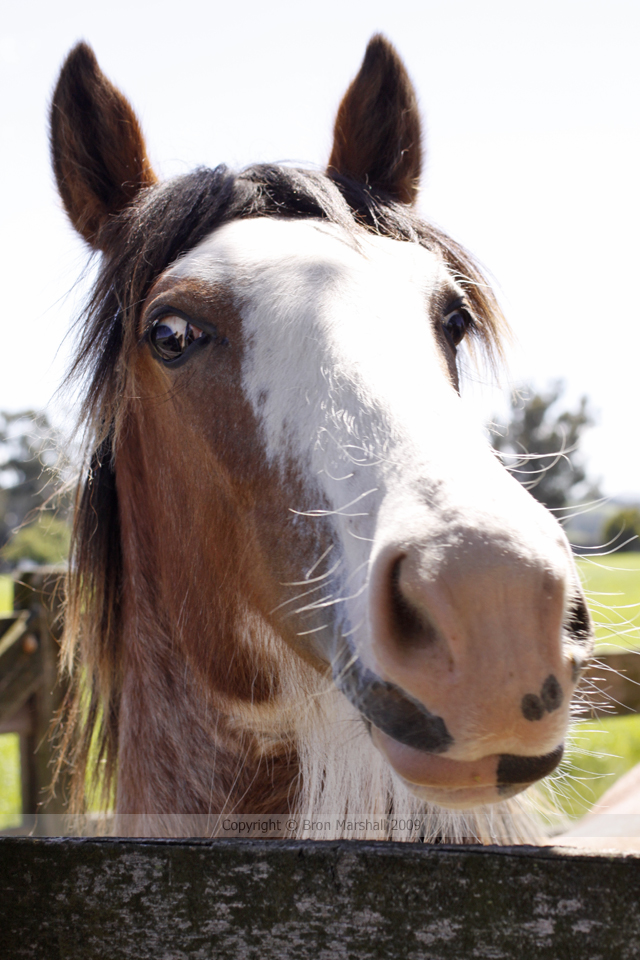 This gorgeous fella was such a friendly guy!

Hmmm are still you there? Comeback... comeback!
This wasn't really what I wanted to share with you, I mean I could go on about the jars some more, but that's not really that interesting, tasty or visual, especially as I don't have any photos of them.
Oh and don't be fooled it's not like the last month has all been cleaning, I'm certainly not one for all work and no play!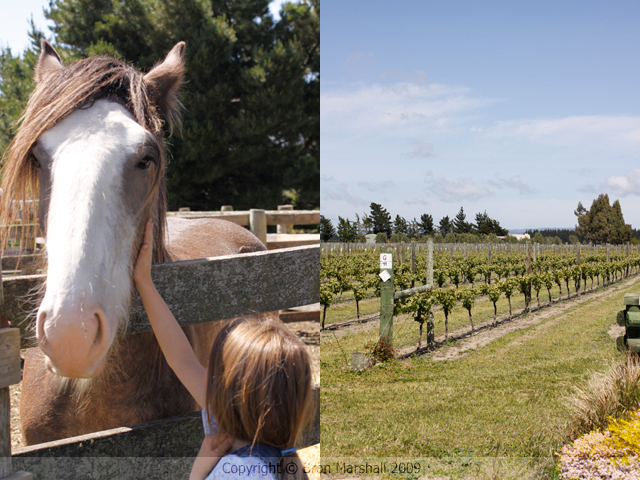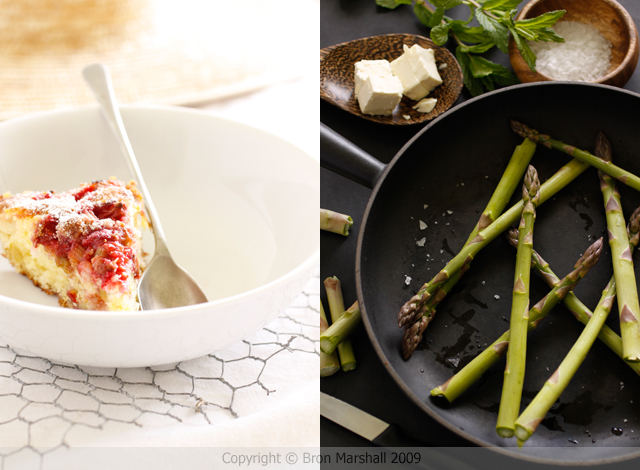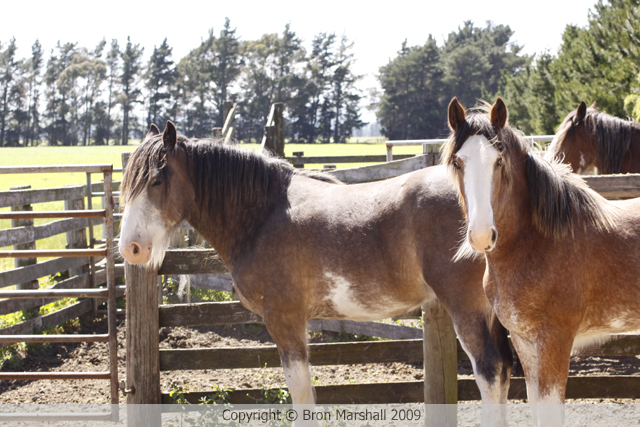 I have been cooking too, most naturally and we've been tasting the Best of Spring.
Simple Grilled Asparagus with Mint and Feta, asparagus tarts, risotto and omelettes in between the different chores and excessive amounts of lawn mowing. We've taken a few weekend afternoons off to explore our Kiwi backyard, make friends and pet draft horses, take walks and lose our sunglasses amongst Limestone rocks while finding frogs, and wish our beloved old Iron-horse a Happy Birthday.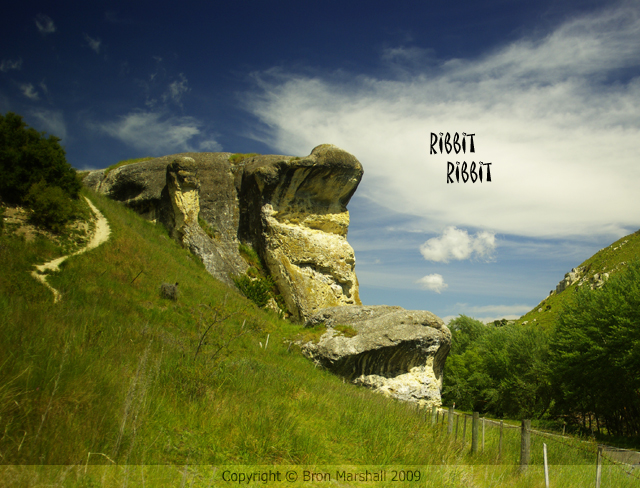 No flies on this guy! Plenty of honey bees though!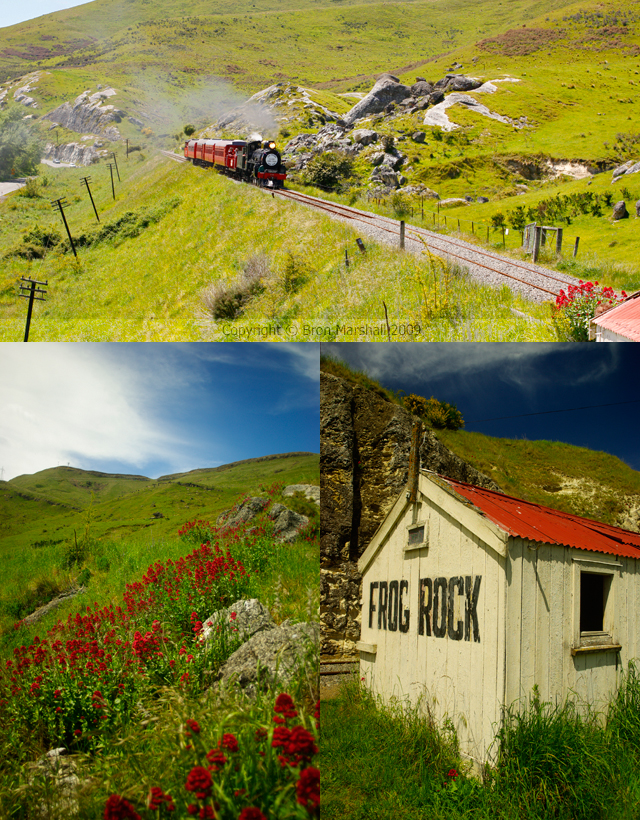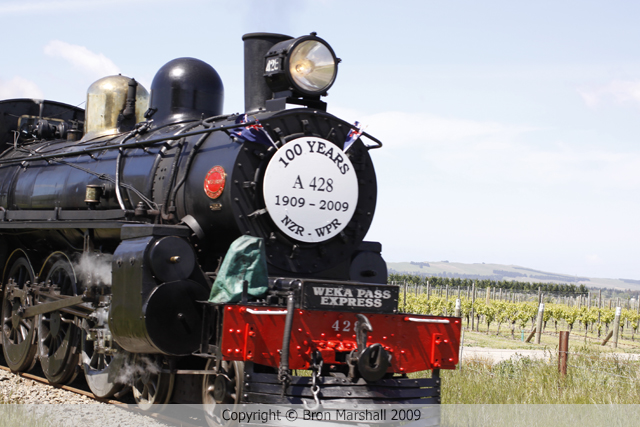 Happy 100th Birthday Ms A 428!

The longer evenings, when the weather and other commitments have allowed it! Have had J and I lingering out on the deck in our rocking chairs, not unlike Ma and Pa Kettle I imagine. Together we watch our fairies run through the long grasses, disturbing the pollens and bugs into the fragrant warm air and the ever increasing bird life that gather to catch those bugs, peck and snack on the seed-heads waving in the wind.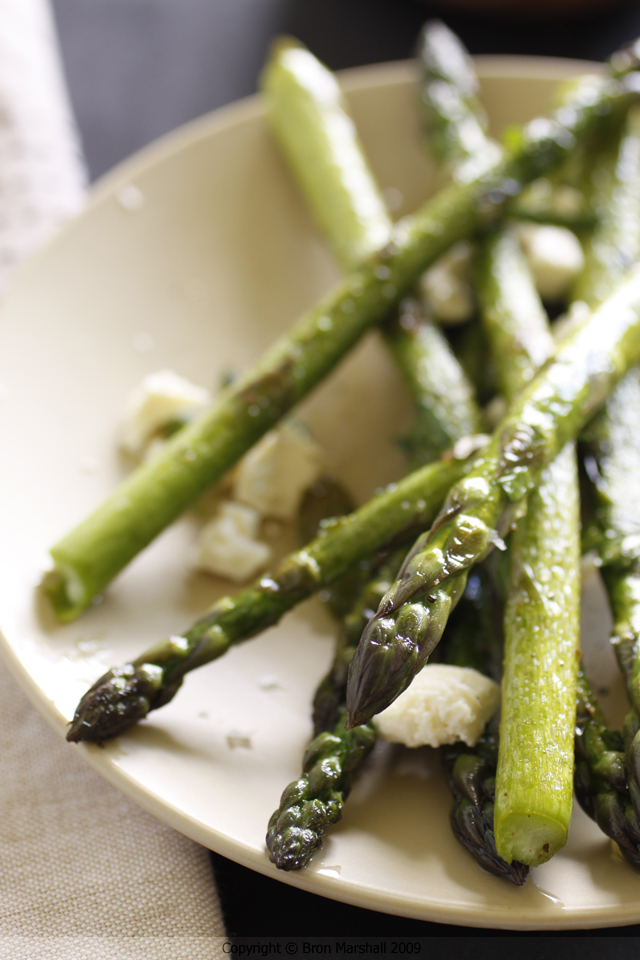 Grilled Asparagus with Mint and Feta

In between my sneezing we exchange few words, the fairies make enough noise for the 4 of us and we couldn't be more happy quietly sipping our wine as we too peck; this time on home-baked herb focaccia and sucking tangy garlic vinaigrette off hot steamed artichoke petals.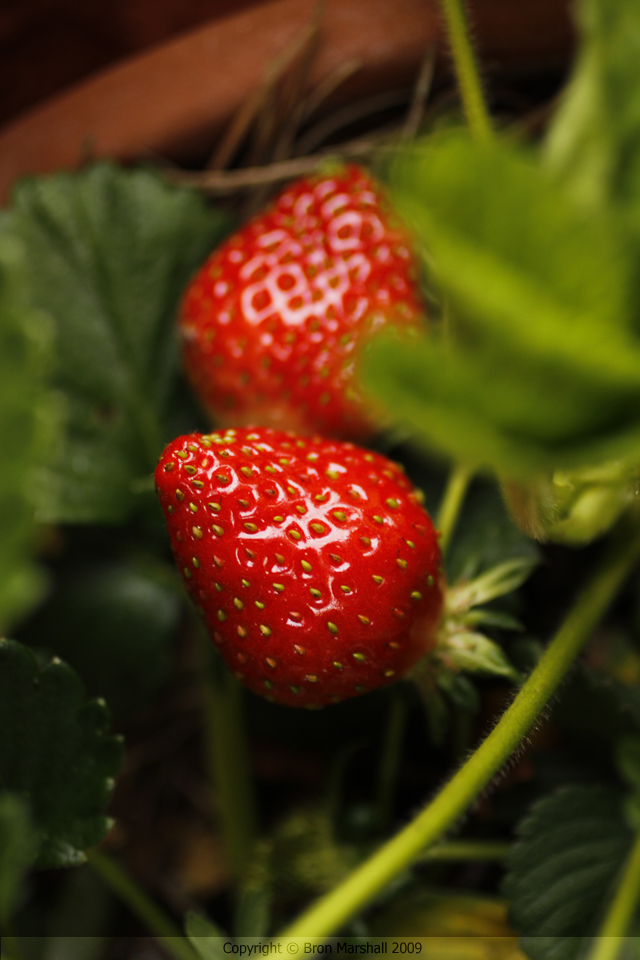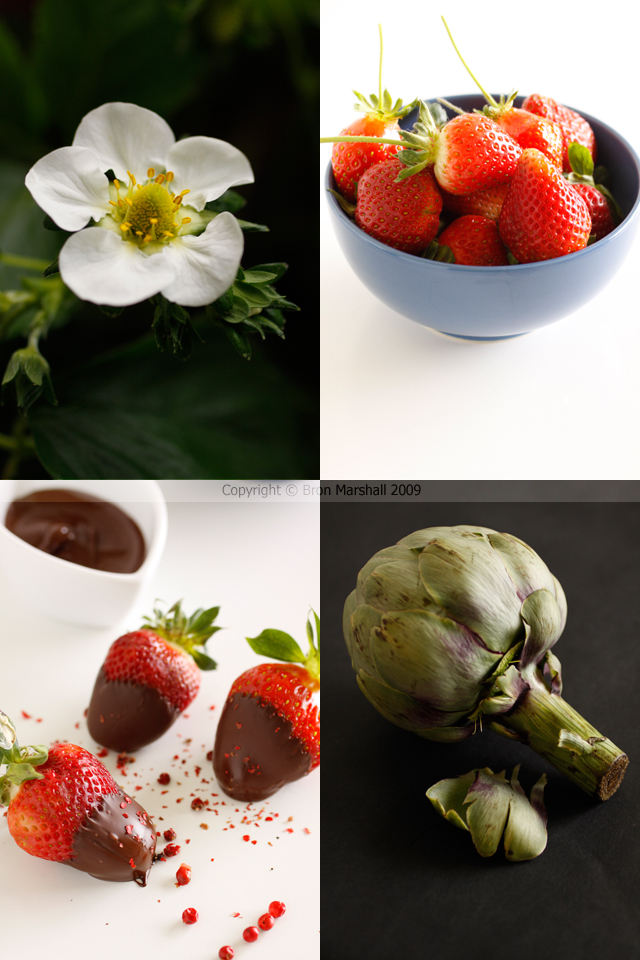 Juicy Spring Strawberries dipped in dark Chocolate and sprinkled with Ground Pink Peppercorns

We've also loved snacking on our own strawberries, home grown ones being so much sweeter and juicier. They're smaller, often deformed. But the taste is always something else, simply on their own. Sometimes dipped in dark chocolate, peppered with pink confetti, although more usually with our yoghurt and muesli in the mornings, or Perfect Scoops of gelato before bed.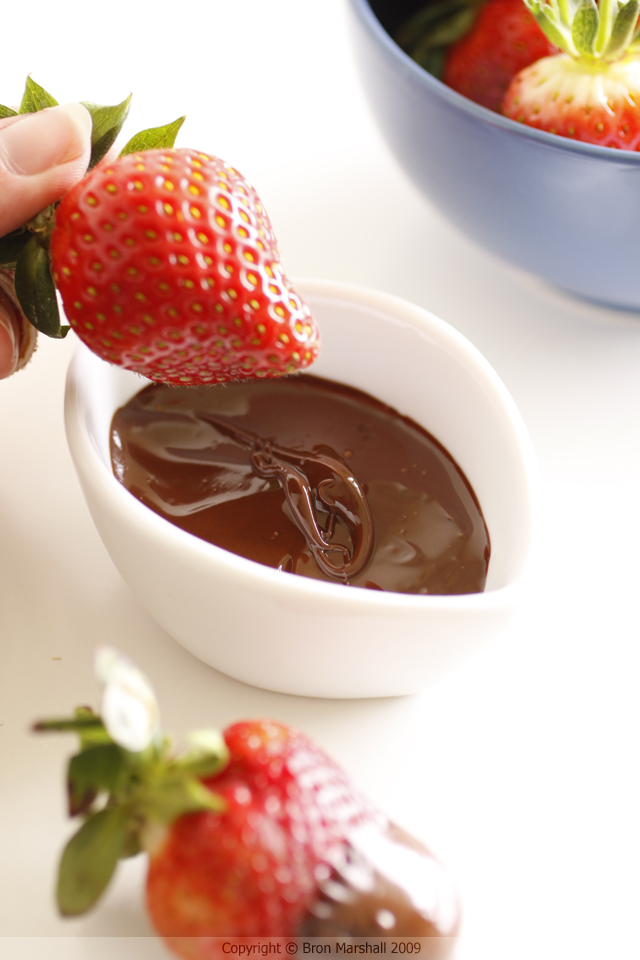 Rhubarb has been on the menu again too, pulling and twisting at each stalk as it stretches out more of it's limbs after cowering them away over the coolness of winter. The trick with harvesting our rhubarb though, is avoiding the the nasty sharp shocks from the Californian thistles that also love to grow under an umbrella of the large leaves, once inside the stalks are quickly cleaned and diced ready for clafoutis, crumbles, galettes and more... like this Rhubarb and Raspberry Topped Coffee Cake which has become quite a favourite, I hope you'll enjoy it too.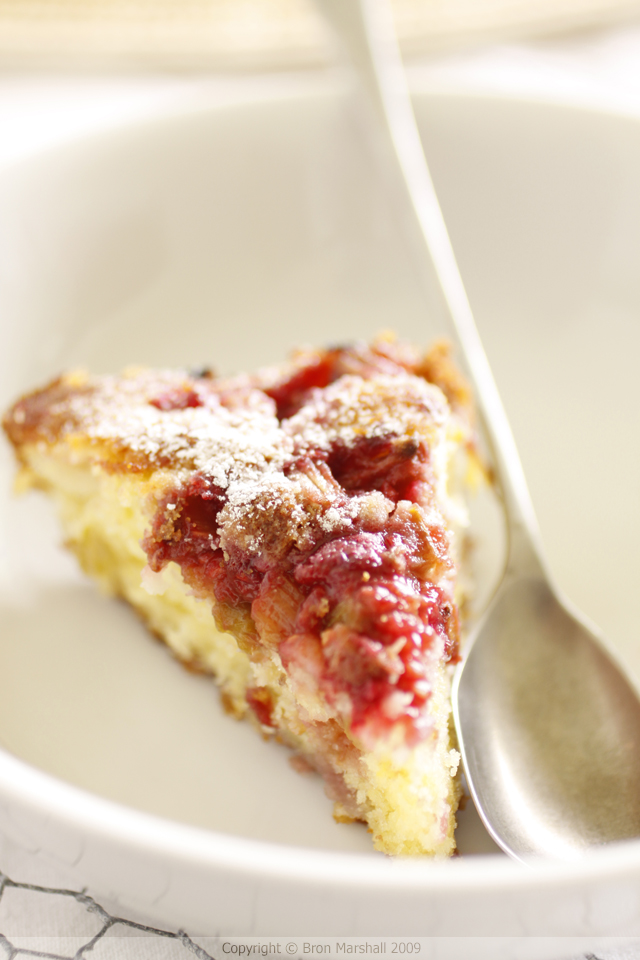 Rhubarb and Raspberry Topped Coffee Cake
150 grams / 5 oz / ¾ cup of sugar
150 grams / 5 oz of soft butter
1 teaspoon of vanilla extract
3 free range eggs, at room temperature
225 grams / 8 oz / 1½ cups of plain flour
2 teaspoons of baking powder, preferably aluminium free
60 mls / 2 fl oz / ¼ cup of milk
250 grams / 8½ oz of rhubarb, stringy bits removed, diced into 1cm / ½ in pieces
250 grams / 8½ oz of raspberries, fresh or frozen
100 grams / 3½ oz / ½ cup of sugar
2 tablespoons of plain flour
1½ teaspoons of cinnamon
icing / confectioners sugar to dust
Preheat your oven to 180°C (360°F)
Line a 23cm / 9 in round cake tin with baking paper
In a large bowl either by hand or in your stand mixer cream together the butter and sugar until pale and fluffy.
Beat in the the eggs, one at a time until thoroughly combined.
By hand gently fold in the sifted flour and baking powder, alternating a 3rd of the flour, with a 3rd of the milk, until they are all incorporated, but just combined and there is no remaining dry flour.
Drop large spoonfuls of the batter into the prepared cake tin evenly but resisting the urge to smooth and spread the batter.
In another bowl gently toss the cubed rhubarb pieces and raspberries with the 2nd measure of sugar, flour and cinnamon.
Sprinkle the fruit and sugar mixture over the cake batter so much of the fruit falls into the spaces as well as across it's surface.
Bake for 45 to 50 minutes, or until the golden and cooked through.
Leave the cake to cool slightly in the tin before peeling away the baking paper.
Serve warm wedges dusted with icing sugar and a little whipped cream combined with yoghurt if desired.
Enjoy!


Berries Recipes · Blog Recipes · Cakes Recipes · Canterbury Recipes · Chocolate Recipes · Desserts Recipes · Fruit Recipes · Fruit & Veges Recipes · New Zealand Recipes · Spring Recipes · Spring 2009 Recipes · Vegetables Recipes
Home · About Bron · Portfolio · Recipe Index · Unit Converter
RSS Feed · Atom Feed · Twitter · Facebook · Flickr · Bron's Amazon Store