Tuesday 10th December 2013
Billingtons Light Muscovado Roasted Radish Brochettes - Sweet Giveaway
I am a naughty radish munching bunny!
I promised to do this sweet little giveaway
(see below)
at the beginning of the month, but I've been distracted, with, admittedly
THE CUTEST distraction
around. However better late than never, right?!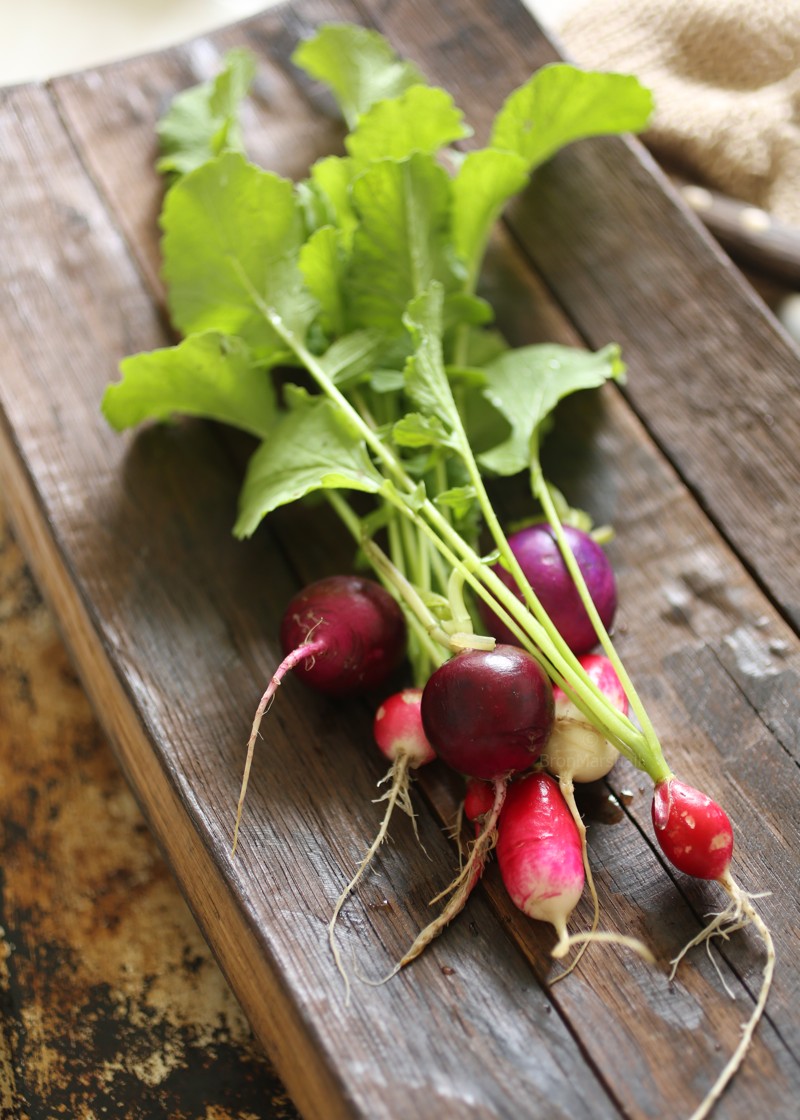 So speaking of radishes, we've been enjoying an abundant supply of all various shapes, sizes and colours from our local farmers market and now more recently some from our own garden. While my favourite way to eat them is thinly sliced on a toasted piece of rye sourdough (also from the farmers market) smeared with cream cheese and sprinkled generously with salt, we have also enjoyed roasting a few to have with our dinner.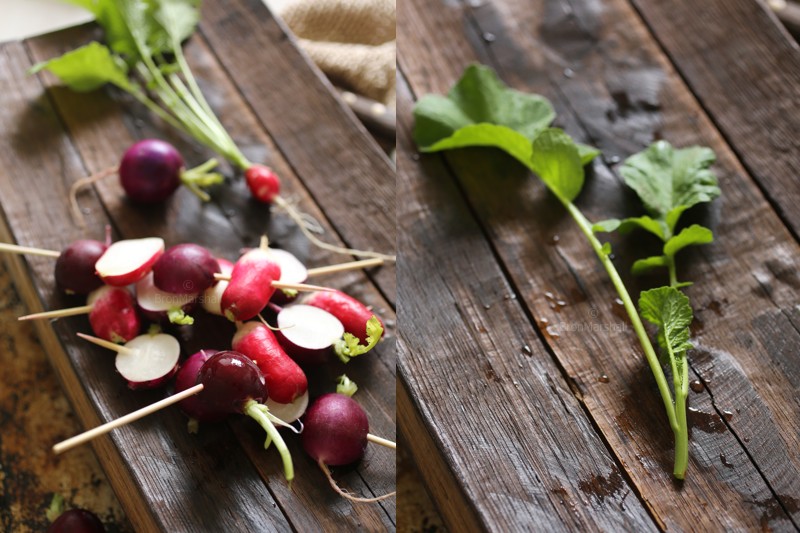 Roasting them couldn't be easier and threading them on skewers makes them a little more special.
Calling them
brochette?
All the more posh.
The humble radish now suitably worthy of a Christmas dinner party, wouldn't you agree?
I also wanted to show you how to use Billington's Unrefined Light Muscovado Sugar in a little bit of a different and surprising way, something seasonal, yet festive and I think these are just the ticket!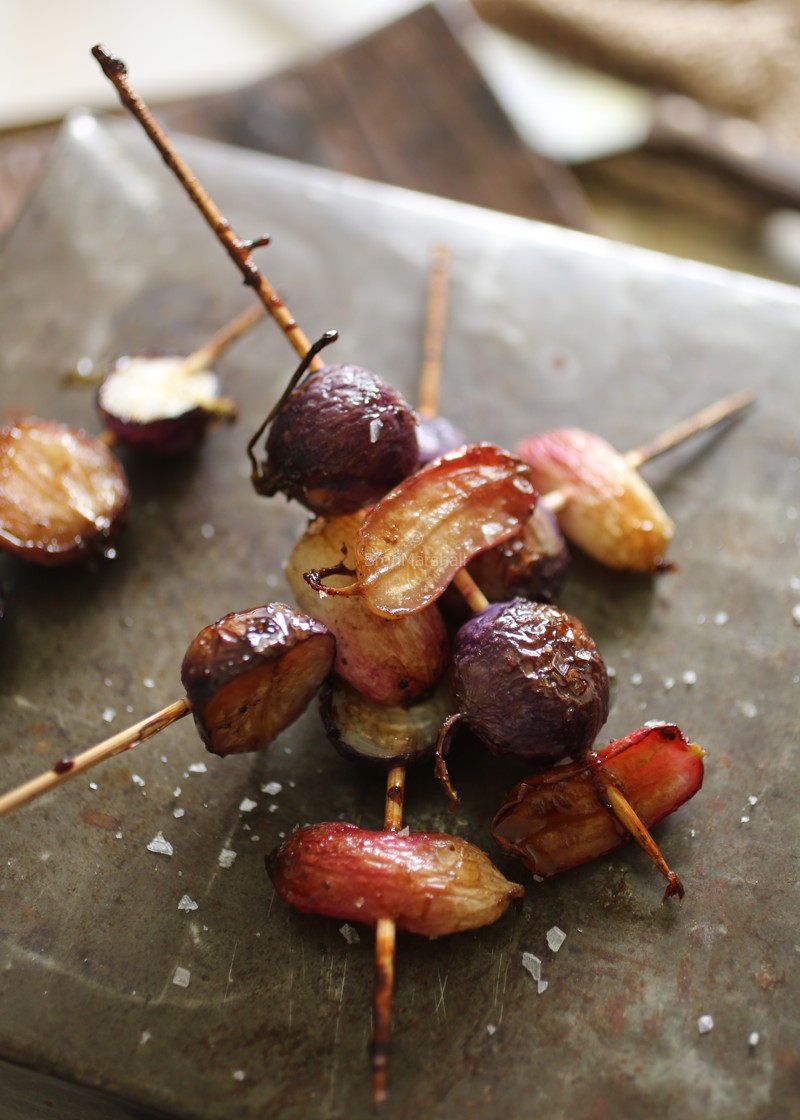 Billingtons Light Muscovado Roasted Radish Brochettes
16 medium sized radish, halved
30 grams of butter, melted
30 grams of Billingtons light muscovado sugar
Freshly ground black pepper
Flaky sea salt
8 skewers
Preheat your oven to 180°C (360°F)
Thread 4 radish halves onto each skewer and place in a roasting dish.
Drizzle over the melted butter and sprinkle generously with the muscovado sugar and freshly ground black pepper.
Roast in the oven for 20 to 25 minutes, turning occasionally until the radish are fork tender and lusciously caramelized.
Sprinkle with salt before serving.
Makes 8
Merry Christmas from Billington's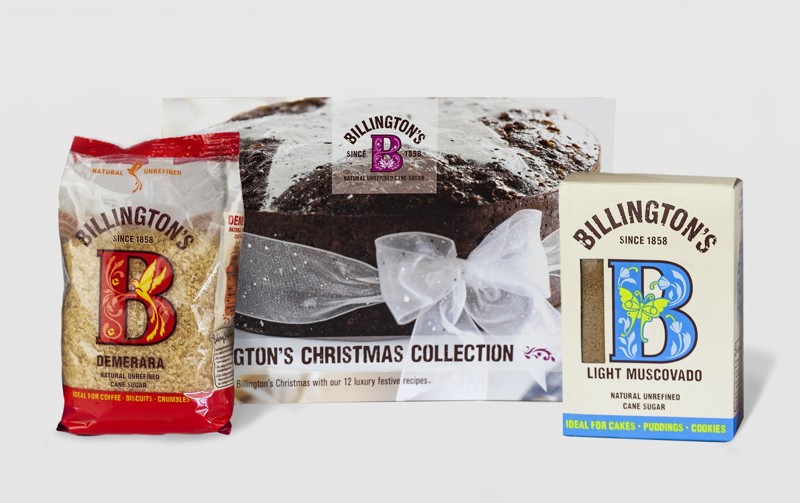 Premium sugar brand Billington's has put together a sweet Christmas pack just in time for the festive season.
Featuring Billington's Light Muscovado and Demerara natural unrefined cane sugars, this sweet Christmas pack also comes with a cookbook chock-full of delicious recipe ideas.
Billington's unrefined Light Muscovado is the world's finest light brown, soft sugar with a warm honey colour and a creamy fudge flavour, ideal in biscuits, cakes and savoury dishes.
With its rich aroma, crunchy texture and golden colour, Billington's unrefined Demerara sugar is the ideal sweetener for coffee and perfect for topping cereals, biscuits, cakes and crumbles.
Billington's is giving away these sweet Christmas packs to 30 lucky www.bronmarshall.com readers.
To Enter: you need to leave a comment on this post telling me the sweet treat you are most looking forward to this Christmas. Is it Nan's Christmas cake? Your Aunt's Pavlova? Your neighbour's Mince Pies? A box of Scorched Almonds?
You tell me!
(Competition is open to New Zealand residents only ...I would also appreciate any shares, retweets and links to this post using your favourite social media!)
**Update** Entries CLOSED midnight (NZDST) on Saturday the 14th of December.
Billington's is also available in all leading supermarkets
For more information, visit
www.billingtons.co.nz
Good Luck!

Appetizer Recipes · Blog Recipes · Snack Recipes · Spring Recipes · Sweet Recipes · Vegetables Recipes
Home · About Bron · Portfolio · Recipe Index · Unit Converter
RSS Feed · Atom Feed · Twitter · Facebook · Flickr · Bron's Amazon Store