Wednesday 1st July 2015
Smoking Hot Tuna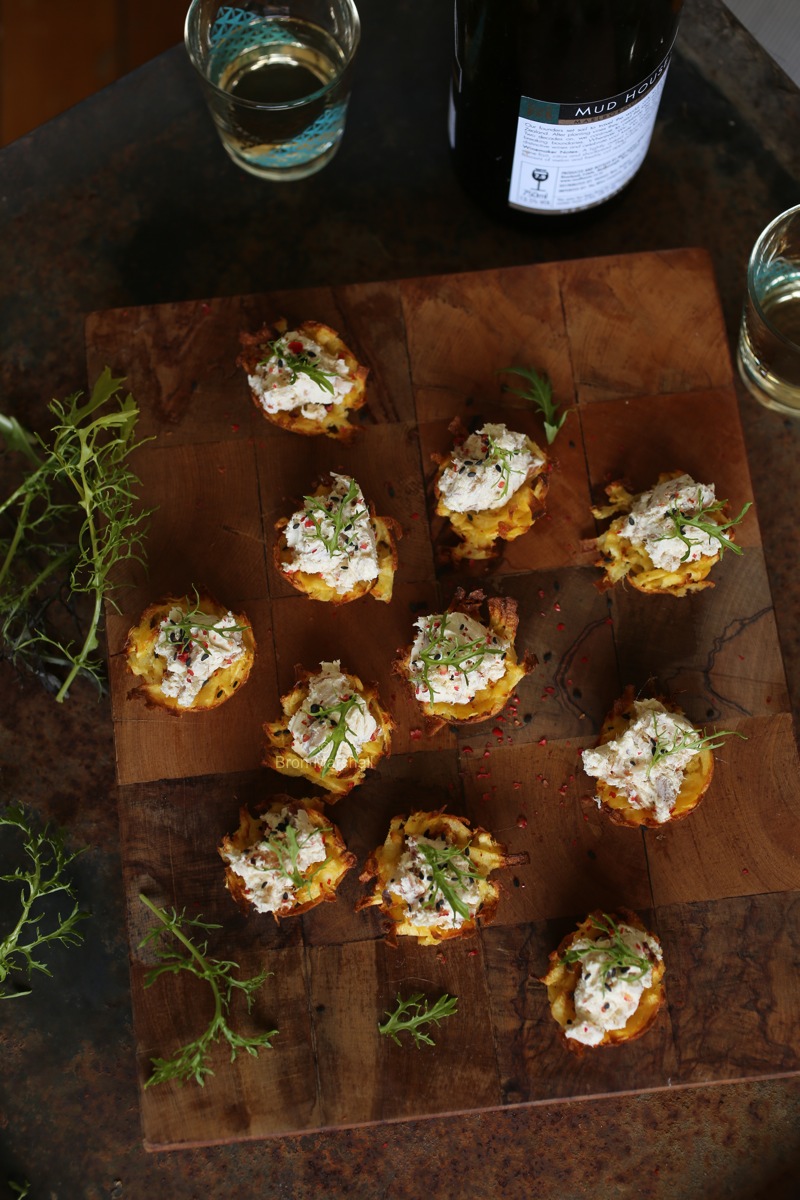 We regularly visit Shayne and Janine at
North Canterbury Seafood Market,
they know fish!
Certainly much better than I do and I trust their opinion and advice. Not to mention their fish is always amazingly fresh, so ideal for sashimi, ceviche or other light cures. But more than that, they have a similar ethos regarding where and how the fish they sell are caught and treated. All important things to consider.
Yesterday I dropped in at lunchtime and picked up some lovely Blue Moki and a small piece of Hot Smoked Tuna, that they themselves smoke naturally with Manuka - no funny additives and colours are added to their products.
And this is what became of it...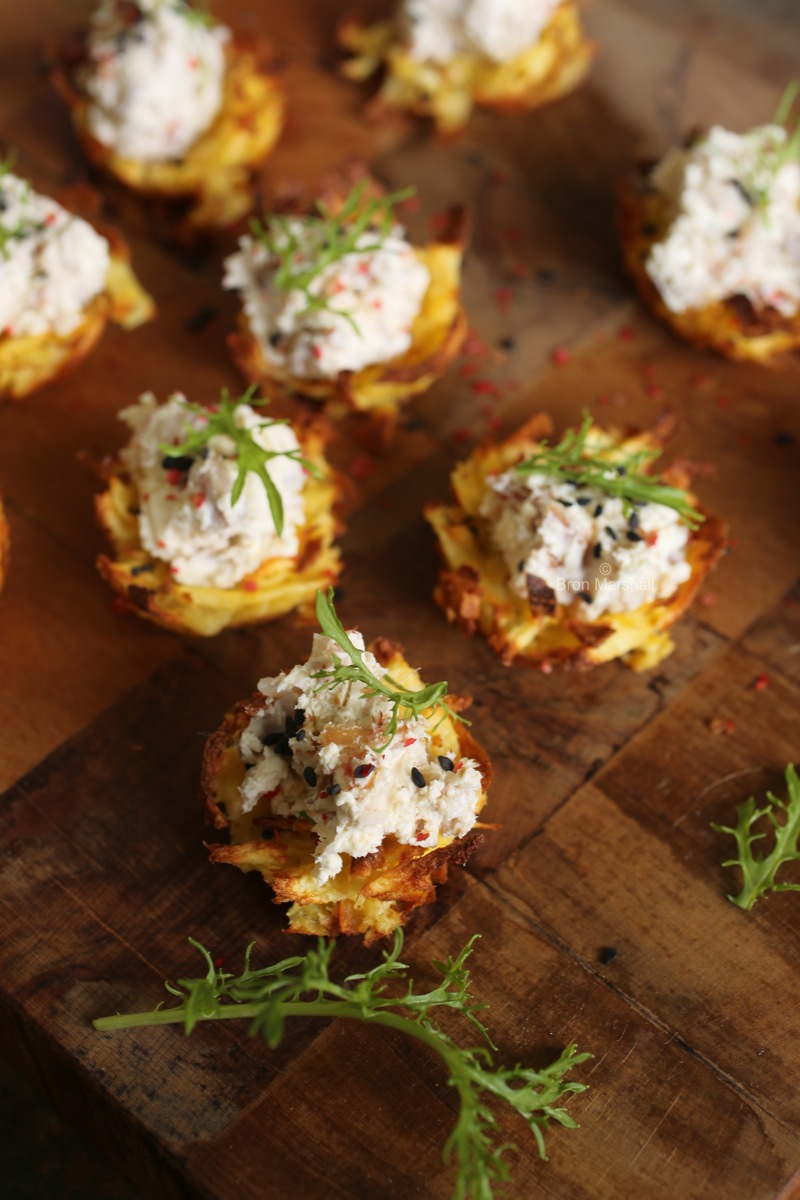 I used cream cheese for these as that is what I had, but I imagine strained yoghurt, also known as 'labne' would be wonderful here giving a more tangy flavour. You could also rev up the creamy tuna mixture with some added citrus zest, or a dash of chilli sauce if you desired.
Hot Smoked Tuna Cream Cheese on Baked Ginger and Parsnip Mini Rosti
1 heaped cup of grated parsnip, or 1 medium sized
1 teaspoon of finely grated fresh ginger
1 small egg, lightly beaten
25 grams of butter, melted
salt and pepper
½ cup of cream cheese, softened
50 grams Hot Smoked Tuna, crumbled
fresh herbs or baby salad leaves
black sesame seeds
and crushed pink peppercorns to finish
Preheat your oven to 180°C (360°F)
Grease a 12 piece mini muffin pan with some of the butter, mix the remaining butter together with the grated parsnip, ginger and egg and season well. Place small spoonfuls of the parsnip mixture into each mini muffin mould and gently press down to compact slightly.
Bake for 15 to 20 minutes until golden and cooked through.
Meanwhile mix the crumbled smoked tuna with the cream cheese and season to taste.
Remove the mini baked rosti from the muffin pans and place onto a serving plate to cool a little before topping with a spoonful of the tuna mixture and garnishing with the baby salad leaves, black sesame seeds and pink peppercorns.
Appetizer Recipes · Blog Recipes · Cheese Recipes · Fish Recipes · Gluten Free Recipes · Winter Recipes
Home · About Bron · Portfolio · Recipe Index · Unit Converter
RSS Feed · Atom Feed · Twitter · Facebook · Flickr · Bron's Amazon Store