Saturday 31st December 2011
Sweet New Zealand and Blackcurrant Semifreddo
I'm sneaking in one last post before 2012 arrives, one last entry into December - my month of hosting
Sweet New Zealand
and in doing sending another invitation for you all to visit the final roundup of amazing, inspired and often festive entries from Kiwis here at home and abroad.
There were a flurry of last minute Sweets arrive in my inbox today -
please don't miss viewing them all on the updated page by clicking here.
Please note if you have visited the page before and are not finding the new additions you made need to force refresh/reload the page to see them.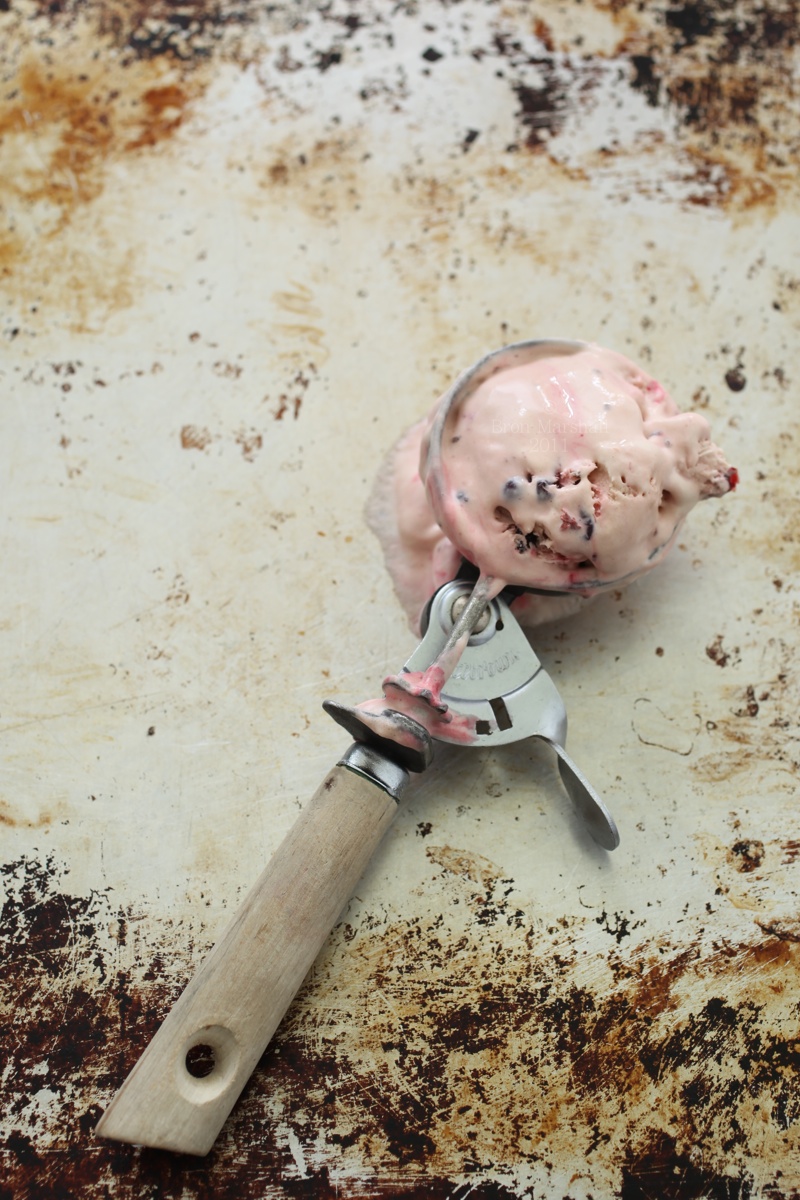 Canterbury; as you probably well know these days! has a growing reputation for earthquakes. However before earthquakes we had reputations for several other and arguably more pleasant things.
Hot Nor'wester winds for example, and amazing cloud formations, arches formed by the equation of said winds together with the Southern Alps.
Canterbury lamb raised on our wide open plains has a good reputation too, as do blackcurrants with the famed Barkers Cordials and Fruit Wines made in South Canterbury.
In days gone by it was very common to have at least a couple of blackcurrant bushes in the backyard, and quite possibly a small coop for hens along with the vegetable garden. These days backyards are more rare, gardens gone to make way for a 2nd house on the same piece of land.
For the few who still manage a vegetable garden, fight the weeds and the unfortunate liquefaction many gardens in Christchurch's Eastern suburbs have suffered through, know Blackcurrants really are their best in Canterbury.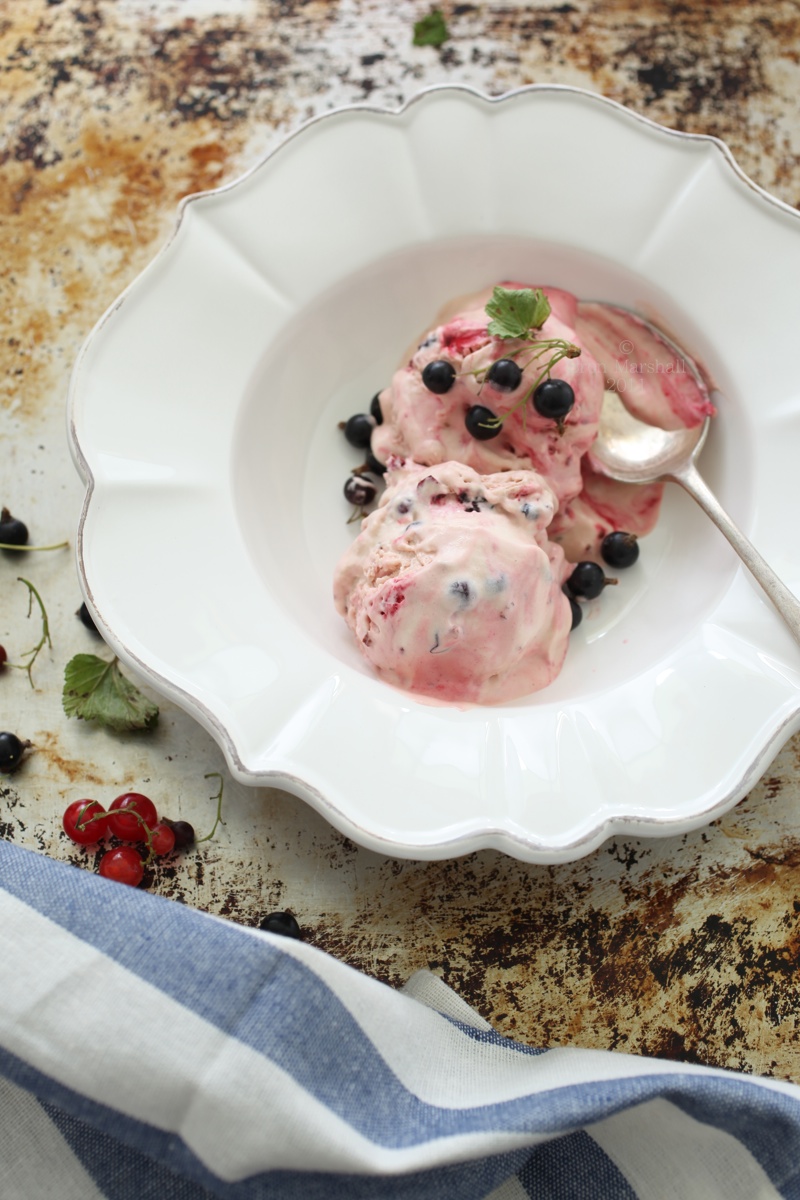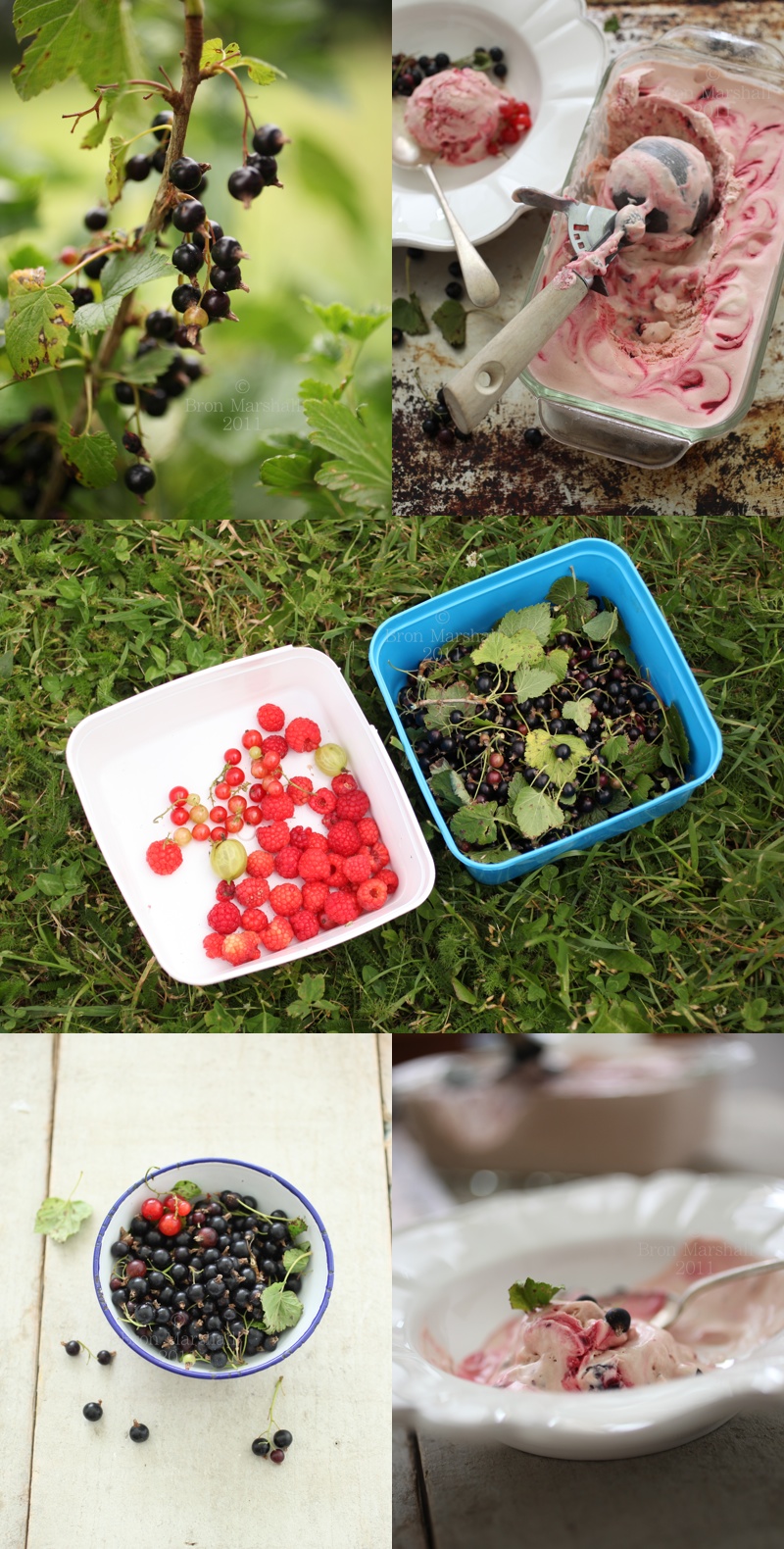 Their tangy and sharp bright flavour makes them fun to cook with and lend themselves well to both savoury and sweet dishes. While similar to red currants I personally find them much easier to grow and reap a higher yield, even with a raging war between me and the ever increasing blackbird population.
For my final
Sweet New Zealand
entry, I softened a simple cup full of our blackcurrants in the microwave and folded them through my favourite semifreddo mixture. You could strain the skins and seeds from the blackcurrants if you wish, but I don't mind the extra texture myself and the fibre actually helps our body metabolise the sugar, so it's all good.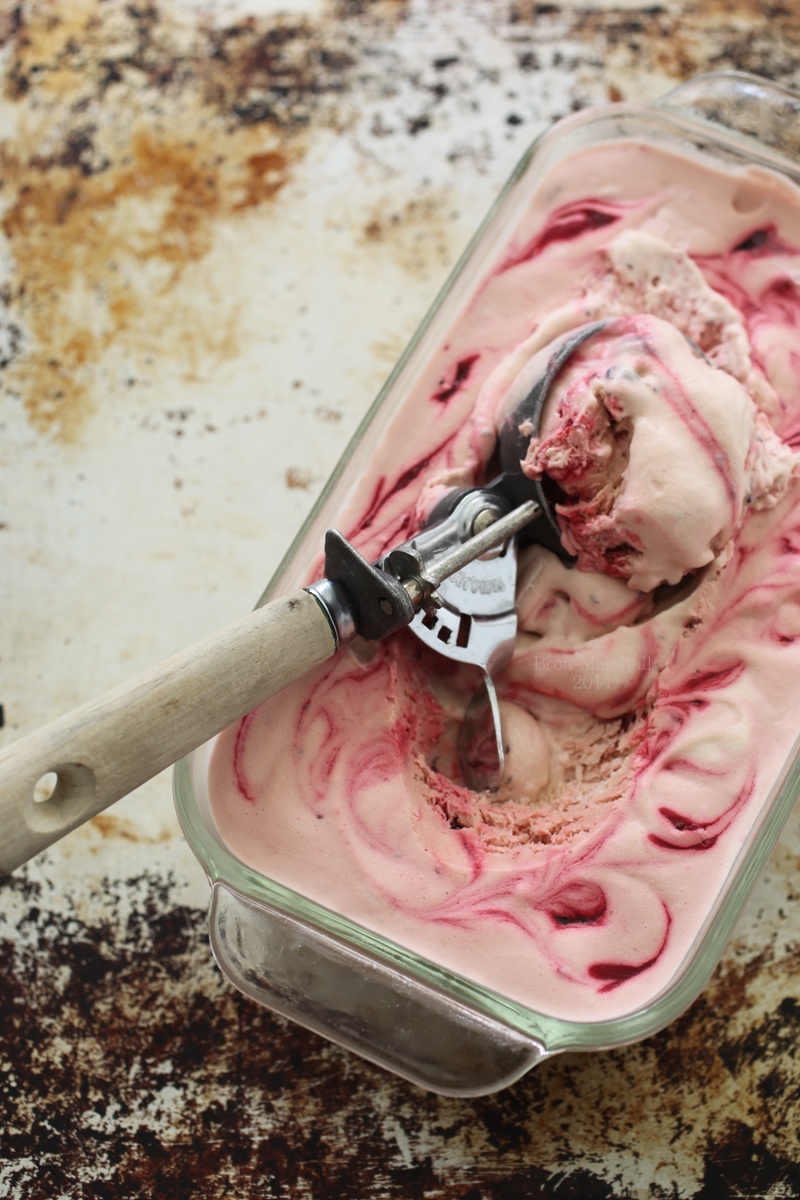 Blackcurrant Semifreddo
5 egg yolks
½ teaspoon of vanilla extract
1 cup of blackcurrants
3 to 4 tablespoons of caster sugar
300 mls of standard whipping cream
In a large bowl with an electric beater or your stand mixer beat the egg yolks and vanilla until they are very thick and pale, approximately 8 minutes.
Heat the blackcurrants in the microwave (approximately 30 seconds) or on the stove top until just softened and juicy, and easily mashed up a little.
Beat the hot currants into the egg mixture a spoonful at a time, leaving a little to swirl through the semifreddo later.
Gradually add sugar to taste.
In another bowl whip the cream to soft peaks and gently fold it through the egg and blackcurrant mixture.
Pour the combined mixtures into a lined loaf tin or container.
Swirl through the remaining blackcurrants with the tip of a knife or skewer and freeze for 4 to 6 hours or overnight.
Now I pass the SweetNZ baton to
Arfi at Homemades
for 2012 and January's edition.

Berries Recipes · Blog Recipes · Dessert Recipes · Eggs Recipes · Fruit Recipes · Icecream Recipes · Summer Recipes · Sweet Recipes
Home · About Bron · Portfolio · Recipe Index · Unit Converter
RSS Feed · Atom Feed · Twitter · Facebook · Flickr · Bron's Amazon Store