Wednesday 19th October 2011
Spanish Churros with Hot Chocolate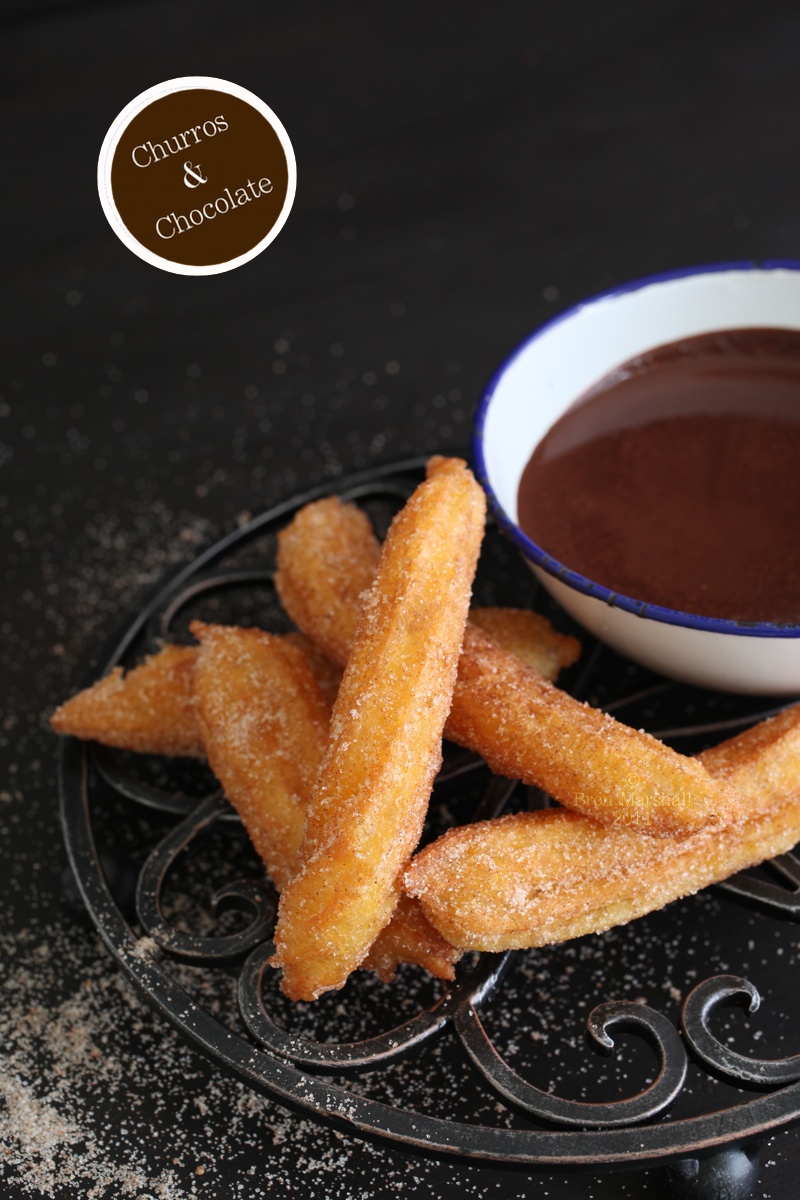 The weather has been absolutely atrocious today. Constant horizontal rain driving in and the wind howling around the bay kitchen window. And cold, very cold. Not quite cold enough to snow, but cold enough for us to all be squabbling over the top spot near the fireplace to
instagram
and chant...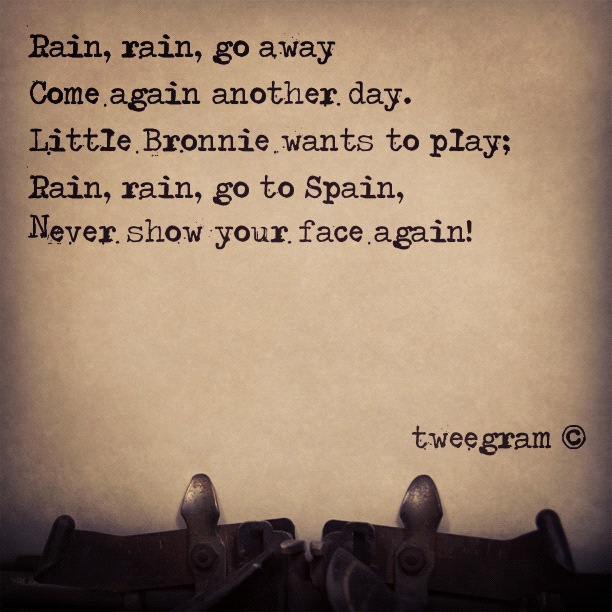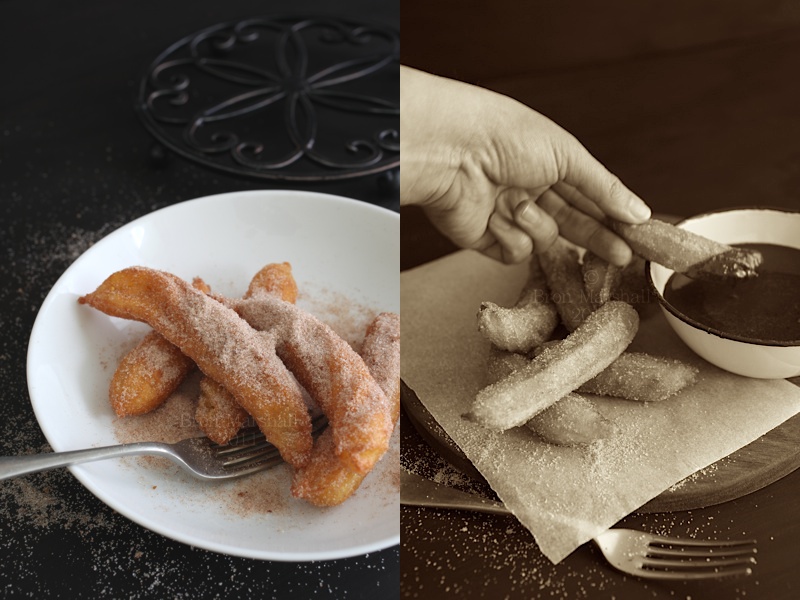 The rain no matter how loud we chanted wouldn't give up and go away to Spain. So we did ... with these Spanish Churros and thick steamy Hot Chocolate.

If you're not familiar with Churros, you are missing out. They really are something special. You could call them a kind of doughnut, however they are more like a French beignet fritter made with a very lightly sweetened choux paste. Fried and tossed with cinnamon sugar they are then dipped or eaten with rich decadent Hot Chocolate. They are often found as street food, or in markets. The Spanish eat them for breakfast, but I believe they are their best and the most fantastic indulgence for cold, wet and wild weather.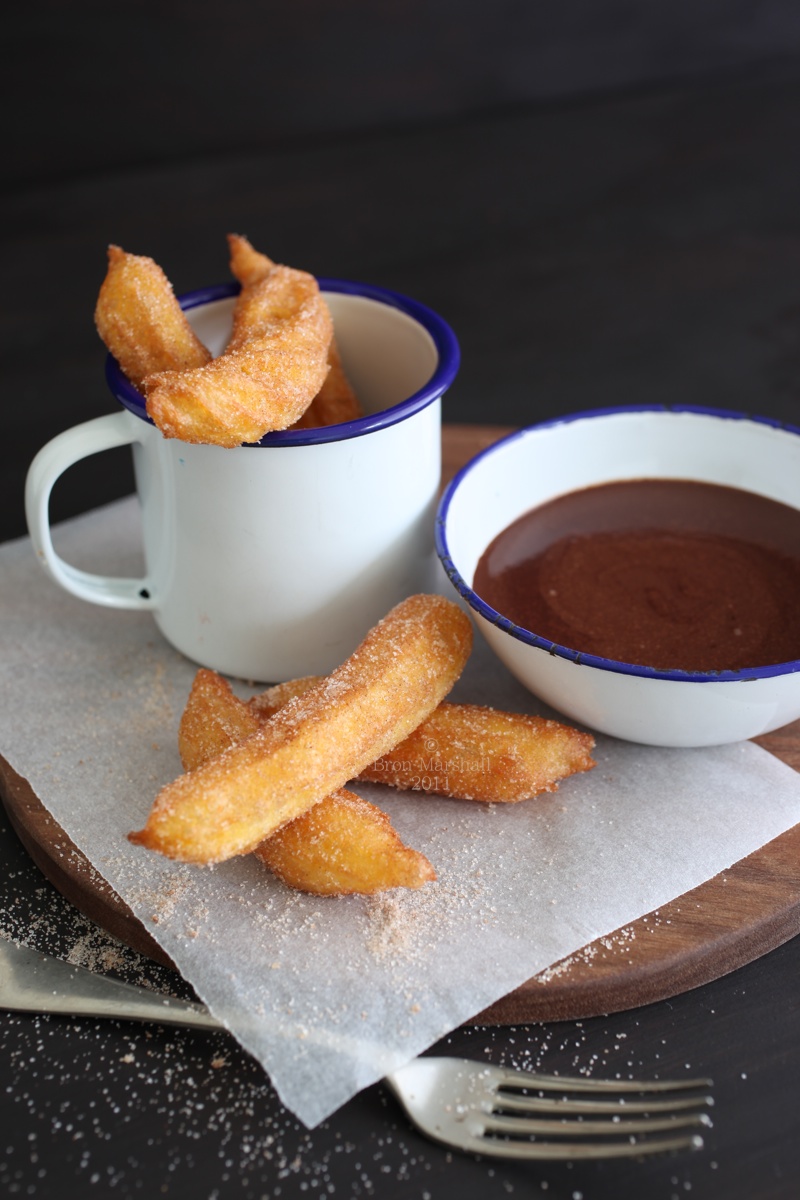 Spanish Churros and Hot Chocolate
½ cup of boiling water
50 grams of butter
zest of ½ an orange
½ cup of plain flour
1 tablespoon of caster sugar
good pinch of salt
2 small eggs, lightly beaten
vegetable oil - to fry
cinnamon and caster sugar - to dust
1 cup of milk
200 grams of dark chocolate, chopped
¼ teaspoon vanilla bean paste, optional
In a medium sized saucepan heat the water and butter until the butter has melted and both come to the boil.
Add the zest, flour, sugar and salt all at once and stir quickly to combine and form a ball.
Remove from the heat and gradually add the lightly beaten eggs a little at a time until fully incorporated and the mixture has formed into a smooth paste.
Heat vegetable oil in a heavy based saucepan or wok, but do not fill more than ½ way.
Test to see when it's hot enough with a little drop of the choux paste or when it's reached 190°C (370°F)
Fill a piping bag with the mixture and carefully pipe lengths (snipping the end with kitchen scissors) into the oil a few at a time.
Fry the churros turning once or twice for 1 ½ minutes or until they are puffed up and golden brown.
Drain on absorbent paper and toss through cinnamon and sugar.
Serve with the following thick Hot Chocolate.
Gently heat the milk and vanilla, mix in the chopped chocolate and stir until smooth.
Pour into serving bowls - makes enough for 4.
Blog Recipes · Breakfast Recipes · Chocolate Recipes · Classic Recipes · Dessert Recipes · Spring Recipes · Sweet Recipes
Home · About Bron · Portfolio · Recipe Index · Unit Converter
RSS Feed · Atom Feed · Twitter · Facebook · Flickr · Bron's Amazon Store