Tuesday 12th January 2010
Lemon and Blackcurrant Syrup Shot Popsicles
There is nothing more torturous to me than seeing great food neglected and going to waste.
This was the case when we visited Ferrymead Heritage Park a couple of weekends back just after Christmas with our friends P & H together with their fairies.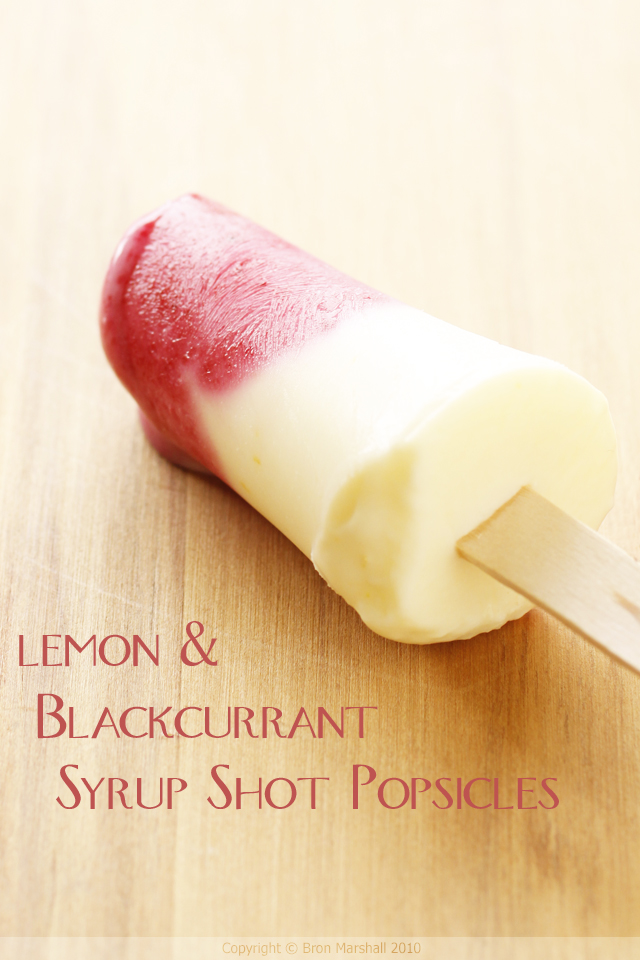 While the others quickly forgot as we toured the park, I simply could not. I was and am still dis-pleasingly envious of the red currant bush we discovered there, it was incredibly heavy laden with the bright red beads and no one to pick or use them other than the birds.

Why isn't my little bush at home so prolific?

It's just not fair!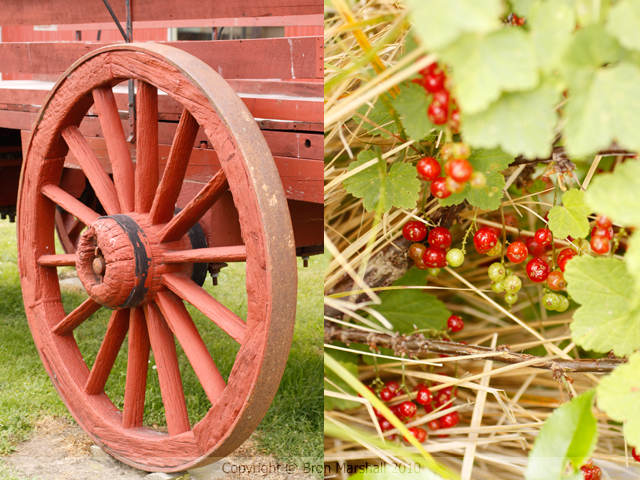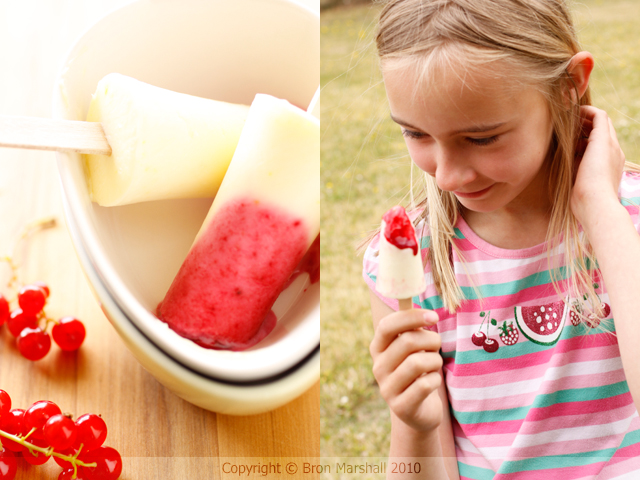 Yet, I must not complain too much. Our blackcurrant bushes more than make up for my struggling red currant.

These refreshingly tangy popsicles could easily be made with either red currants or blackcurrants and are sure to be enjoyed by all fairies; great and small on these warm summer days.

The shot glass size being especially perfect for smaller fairy hands.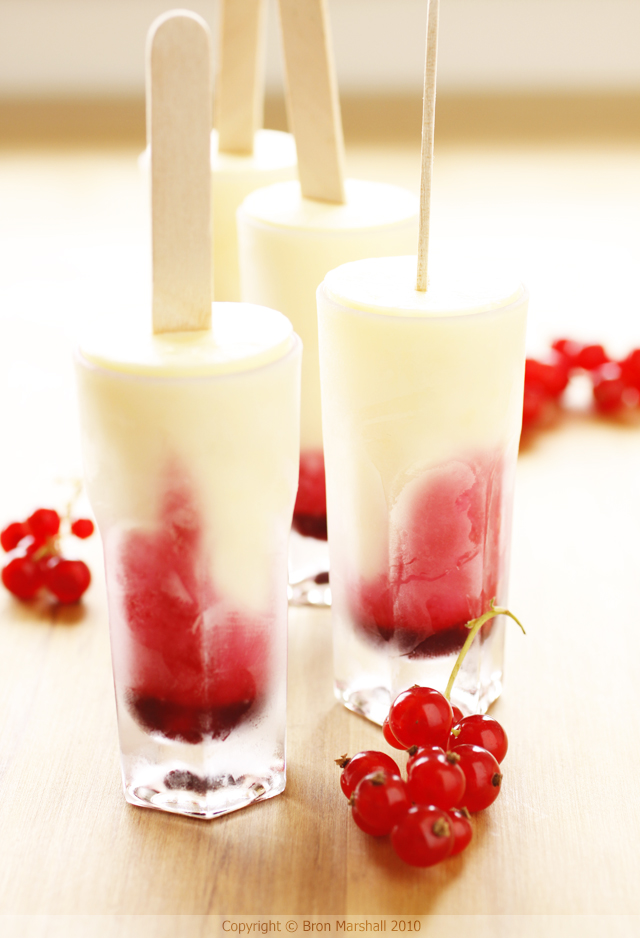 Lemon and Blackcurrant Syrup Shot Popsicles
½ cup of fresh or frozen blackcurrants (or red currants)
½ cup of white sugar
¾ cup of plain unsweetened yoghurt
¼ cup of single whipping cream
juice and zest of 1 lemon
½ teaspoon of vanilla extract
3 tablespoons white sugar, or to taste
In a small bowl or saucepan muddle the currants together with the sugar.
Gently heat over the stove or in the microwave until the sugar has dissolved and you have a thick coloured syrup.
Remove from the heat, strain through a fine sieve to remove the currant skins and seeds and set aside to cool.
In another bowl combine the yoghurt, cream, lemon juice, zest and sugar to taste.
Dribble the cooled blackcurrant syrup down the sides and into the base of 6 to 8 shot glasses.
NB: you will most likely have some spare syrup leftover, however it's hard to make less. If you have more shot glasses available than I do, by all means double the yoghurt mixture and make 16! Also don't allow too much syrup to form in the base or it may get left behind in the glass when you pull and release the finished pops.
Fill the shot glasses almost to the top with the yoghurt mixture and gently position a popiscle stick in the middle.
Freeze the syrup pops for at least 4 hours, or overnight until hard and set.
Either serve the pops in the glass for the recipient to warm and release with the hand or use a warmed wet cloth around the glass to help release each pop.
Makes 6 to 8 shot glass pops.
 
Enjoy!


Berries Recipes · Blog Recipes · Desserts Recipes · Fruit Recipes · Fruit & Veges Recipes · Snacks Recipes · Summer Recipes
Home · About Bron · Portfolio · Recipe Index · Unit Converter
RSS Feed · Atom Feed · Twitter · Facebook · Flickr · Bron's Amazon Store