Saturday 9th January 2010
Apricot Almond and Ginger Gluten Free Crumbles
I'm pleased to hear I didn't put too many of you off with my cherry story, but it's possibly fortunate that I don't have a similar story about apricots. It's not that I don't like apricots, it's just that I never eat very many at one time; as is my habit with cherries.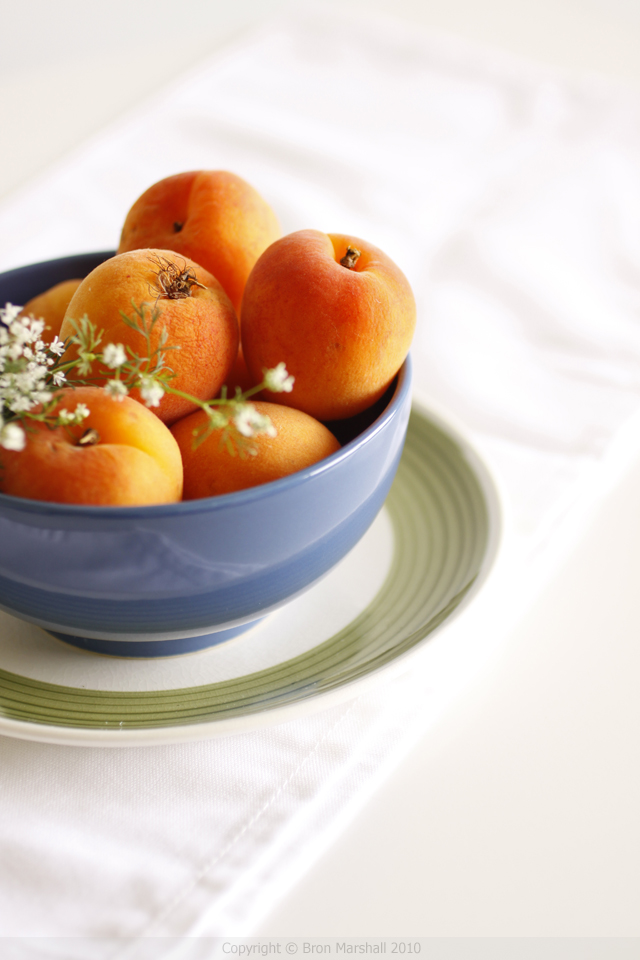 New Seasons Apricots

I made these crumbles ... well to be honest it's a few weeks ago now and although they are last years crumbles, I still wanted to share them with you. They were my first attempt at a gluten free crumble. The gluten free idea was unplanned, as I initially thought I would add some chocolate chips to my regular wheat based crumble to go with our first of the new season apricots.

While the apricots were quite lovely just to eat raw, they weren't the juiciest and really benefited from being baked to seduce their sweet syrup out.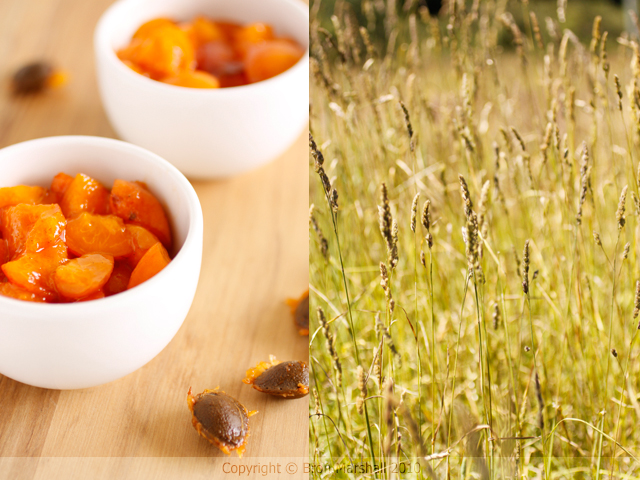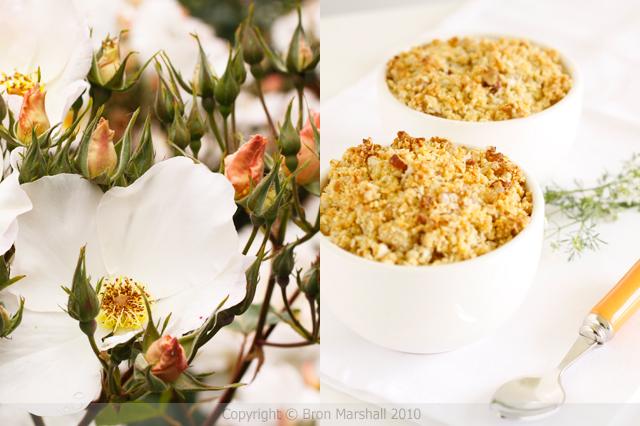 These ingredients, as with most crumbles, are extremely easy to put together and I love the bursts of spicy sweet ginger in this combination. Actually, I may even chop and add in even more next time. I chose to leave out the chocolate chips in the end as I would have preferred dark bitter-sweet chips but J isn't a huge fan. However they would have worked in well with this combination and making individual desserts like these means you can always personalise (add in or take away) flavours to suit each family member's own taste.

We had them for afternoon tea with a little mixture of yoghurt and cream but they would be perfect any time. I mean, I would be very happy with these right now for breakfast, wouldn't you?!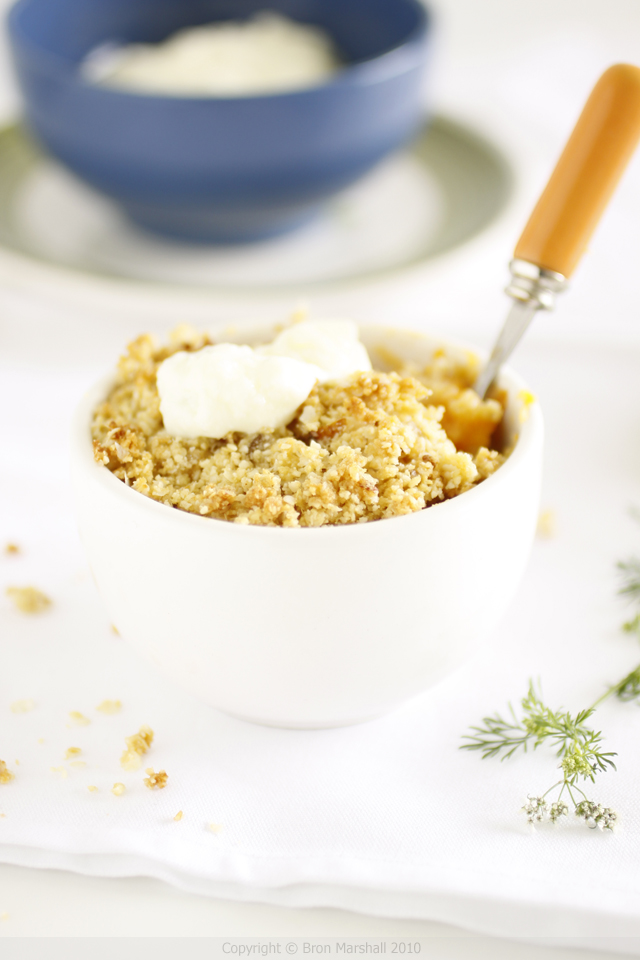 Apricot Almond and Ginger Gluten Free Crumble
12 to 16 small apricots, about 600 grams / 1 .3 lbs, stoned and diced
¼ of a teaspoon of ground cardamon
3 tablespoons of blond organic sugar
 
For the crumble top:
¾ cup (90 grams / 3 oz) of ground almonds
½ cup (45 grams / 1 ½ oz) of quinoa flakes
1 tablespoon of arrowroot (tapioca starch)
2 tablespoon of blond organic sugar
pinch of salt
¼ cup of chopped whole almonds
¼ cup of chopped crystallised (candied) ginger root
50 grams / 2 oz of butter, melted
Preheat your oven to 170°C (338°F)
In a large bowl combine the chopped apricots, sugar and cardamon.
Divide the sugar and spice covered fruit evenly between 4 lightly greased baking ramekins or your preferred oven to table serving ware.
In another bowl combine the dry crumble top ingredients, mixing well with the chopped almonds and ginger.
Pour over the melted butter and stir to coat the dry ingredients well.
Sprinkle the crumble mixture evenly over each of the 4 fruit filled dishes and bake for 20 to 25 minutes until lightly golden and crunchy.
Serve with thick Greek style yoghurt or whipped cream as desired.
Serves 4
 
Enjoy!


Blog Recipes · Breakfast Recipes · Desserts Recipes · Fruit Recipes · Fruit & Veges Recipes · Gluten Free Recipes · Summer Recipes · Sunday Afternoon Teas Recipes
Home · About Bron · Portfolio · Recipe Index · Unit Converter
RSS Feed · Atom Feed · Twitter · Facebook · Flickr · Bron's Amazon Store