Wednesday 6th May 2009
Paper Chef #40
In case you didn't hear I WON PAPER CHEF! with my Salmon, Couscous and Blackberries Terrine with Artichoke Mayonnaise last month.


Weeeeeeee!

And having won, it is my delight to help Magnus host and judge the 40th challenge!

Hang on, what is Paper Chef?
Please do get acquainted with this super fun event and it's rules here, we would dearly love to have you join us!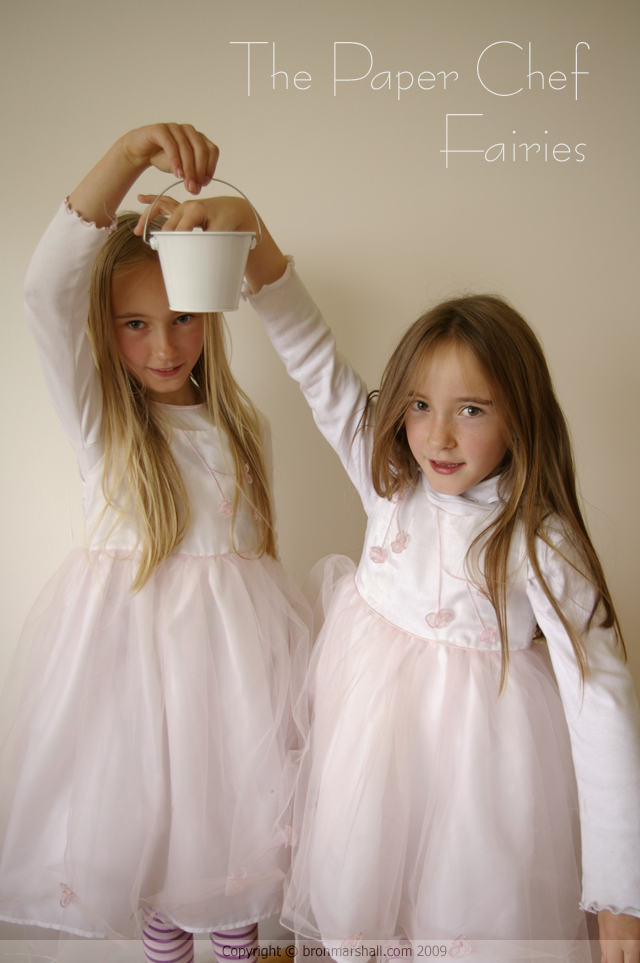 As the host I first have to randomly select 4 ingredients from those ingredients nominated: as you can see here I employed 2 of my local resident fairies to help me with this selection process.

The 1st ingredient is...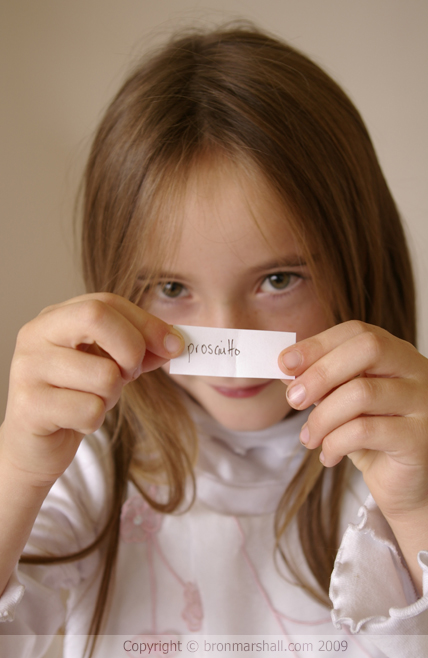 2nd...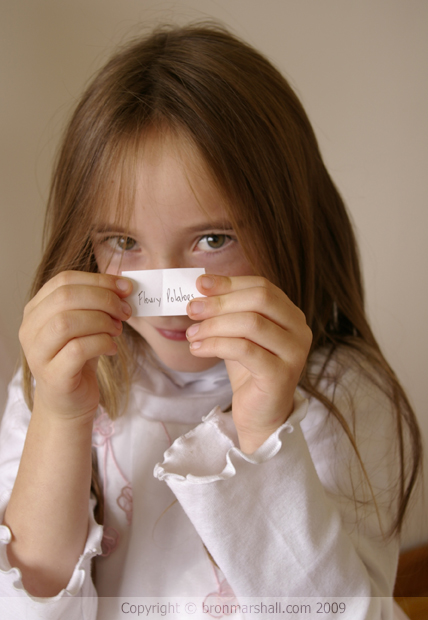 3rd...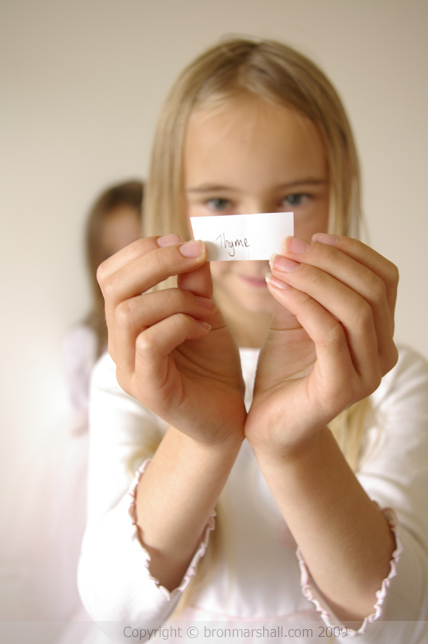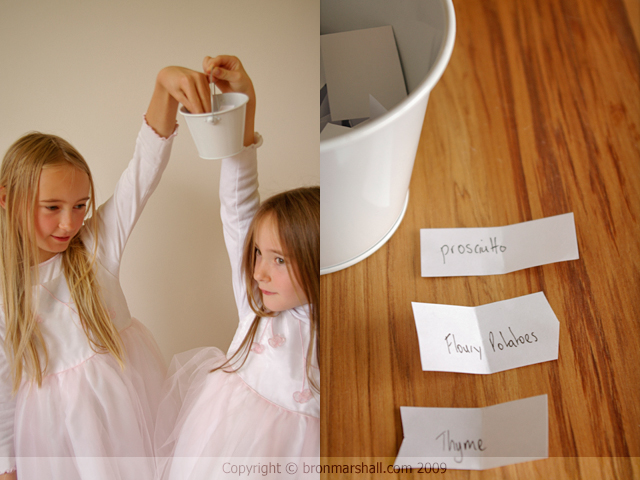 The 4th ingredient was open for me to choose, I asked Ilva if "instead of an ingredient, could I pick a theme?" she replied "ABSOLUTELY" and therefore the 4th ingredient/theme is Mother's Day - something special you would be happy to serve your Mum/Mom on Mother's Day, being as it is this Sunday!


To recap the 4 ingredients are:
Prosciutto
Floury Potatoes
Thyme
Mother's Day
So there you go, a fairly general, normal, even easy combination of flavours I think. In fact I almost made the fairies draw again I thought it too common! There can be little excuses this round as I'm sure there are loads of things you can think of to combine these into something delicious for Mum!
Unsure about "floury potatoes"? *see 1st comment below!

Hopefully it's obvious your delicious Paper Chef entries are not limited to just these 4 ingredients, however you must include all of them somehow in your dish, vegetarian alternatives or seasonally unavailable ingredients can be substituted for similar ones.

Once you have created your entry, post it to your blog and email it to paperchef AT gmail DOT com before midnight on Tuesday, May 12th. Magnus will post a roundup on Paper Chef shortly thereafter and I'll begin to salivate over the entries, hopefully finding a winner!

Good luck and let the Paper Chef #40 challenge begin!!


Home · About Bron · Portfolio · Recipe Index · Unit Converter
RSS Feed · Atom Feed · Twitter · Facebook · Flickr · Bron's Amazon Store