Tuesday 5th May 2009
Collecting Sunday Afternoon Tea Treats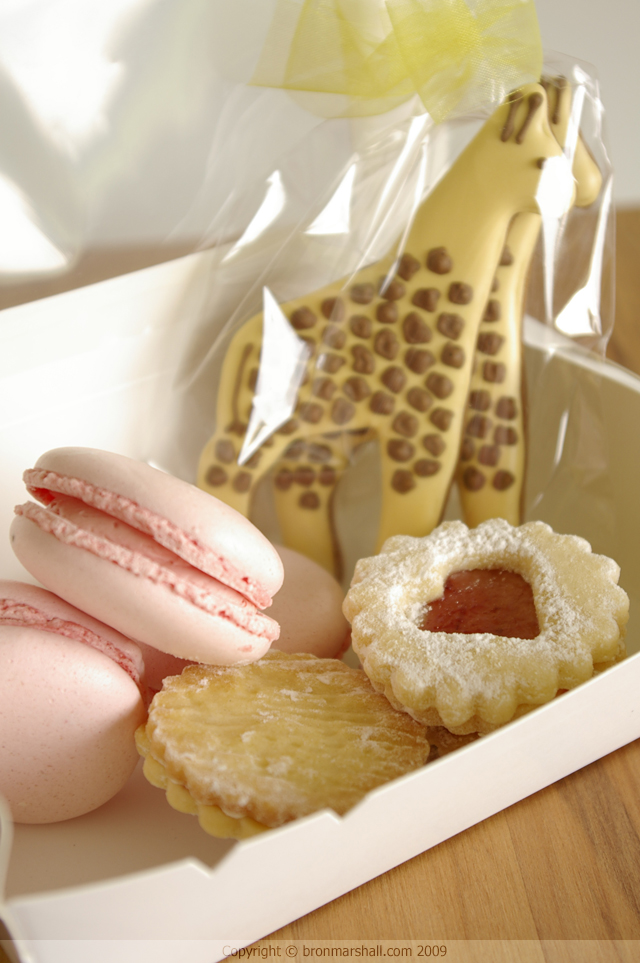 Sunday Afternoon Tea c/o the Canterbury Farmers Market

After finding a car park, which is near on impossible every Saturday with the popularity of this market, we wander our way towards Deans Bush park to the Canterbury Farmers Market, and there's always a friendly and familiar face to be found at the market.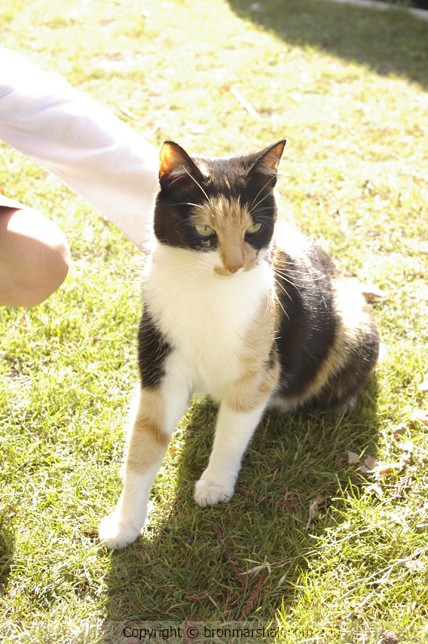 We are sure this friendly puss waits just for us and our cuddles.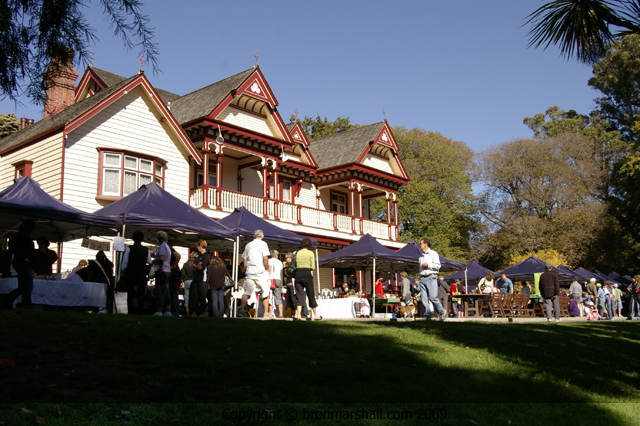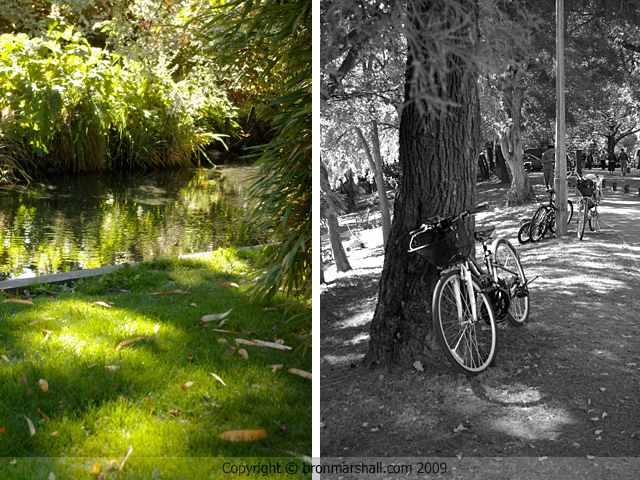 The market could not be set in more beautiful grounds, large old oak trees, gardens and lawns. A protected area of native New Zealand bush, trickling steams, oh and I adore the house too. I've posted more about it here before.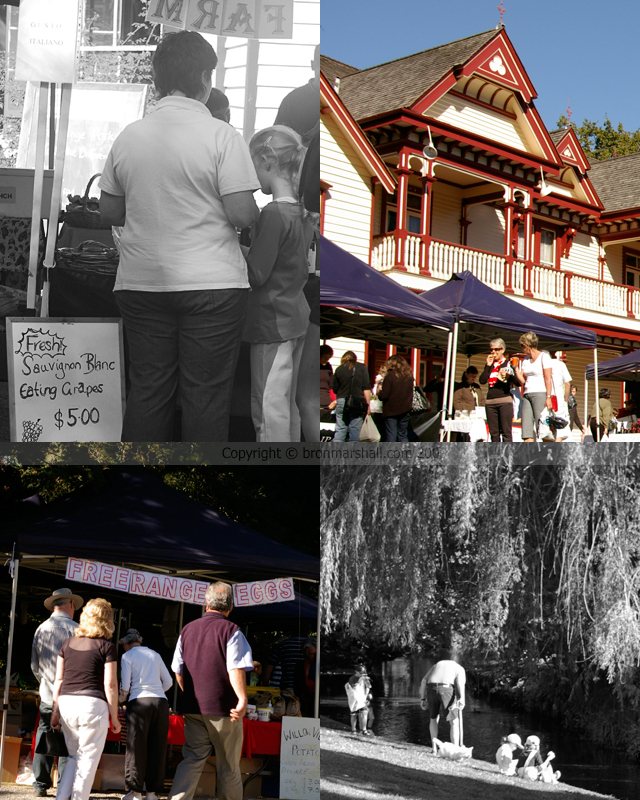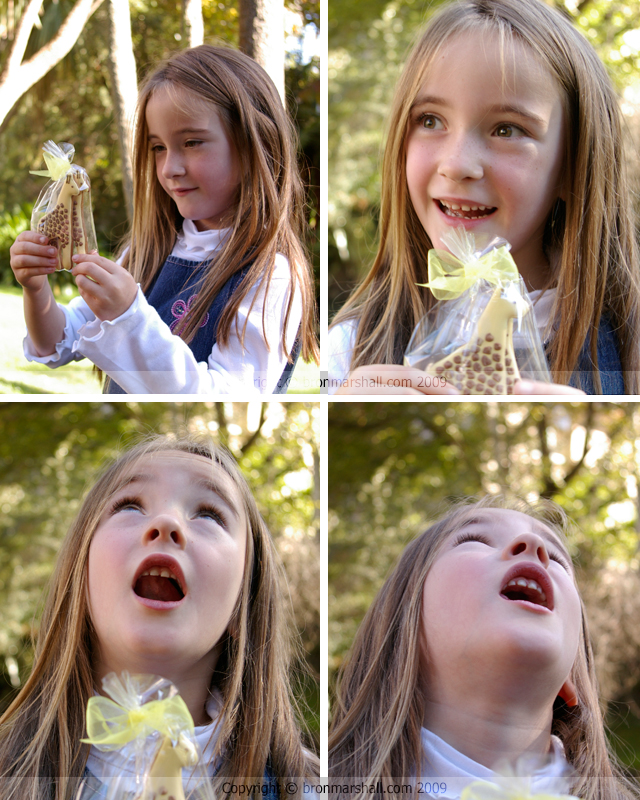 Someone found exactly what she was looking for; cookies, giraffes and aeroplanes - three of her most favourite things!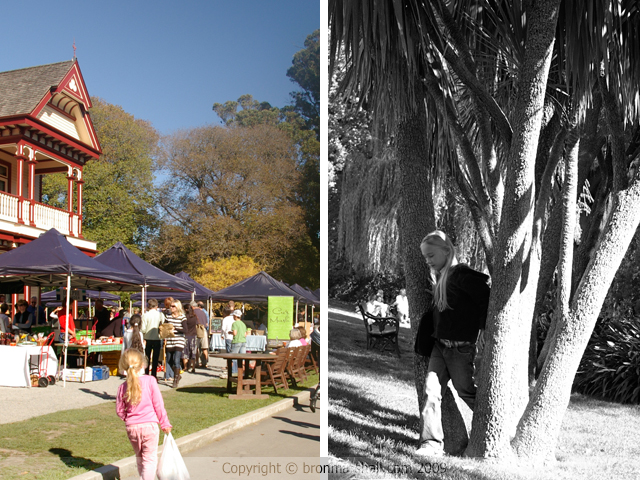 After collecting our sweet loot on Saturday, together with some lovely seasonal apples, pears and organic meats, we brought it all home and planned a little tea party with our favourite tea cups for Sunday.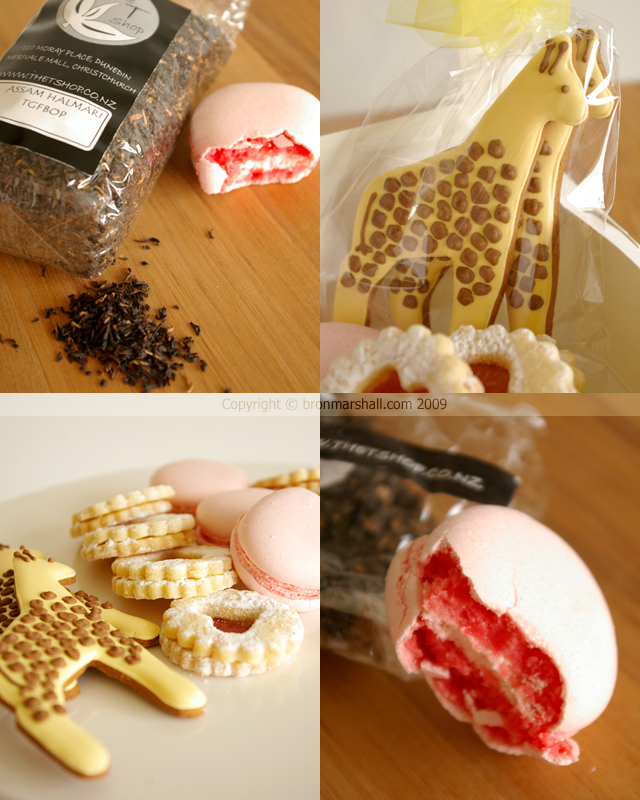 Sadly I didn't catch who made the Gingerbread Giraffes, however they were fantastic! Not only extremely "good looking" cookies, but oh so tasty with a great spicy ginger flavour, fresh and crisp!

The Linzer Cookies, from The Linzer Bakery were cute, but so hugely disappointing. To be brutality honest they were like cardboard, tough & tasteless.

The Macarons were PERFECT! made by Amanda McBeath of "J'aime les macarons" they're not overly sweet, each bite simply heavenly. Not surprisingly you have to be in quick not to miss out at the market.
Amanda is the only one I know of who makes Macarons locally. New Zealand is so way behind!
Update: I've since learned I can also find her beautiful macarons at Blax Espresso during the week to get my fix, phew!!

The Assam Tea was from The Tea Shop it's lovely tea, however a bit finer leaf than our other favourite brand.

Please note! although we ate these treats on a Sunday - the market is actually on Saturday Mornings 9am to 12:30pm, Deans Bush, 16 Kahu Road, Riccarton, Christchurch, Mainland, NZ



Home · About Bron · Portfolio · Recipe Index · Unit Converter
RSS Feed · Atom Feed · Twitter · Facebook · Flickr · Bron's Amazon Store