Monday 25th May 2009
Bring a Little of the Outdoors in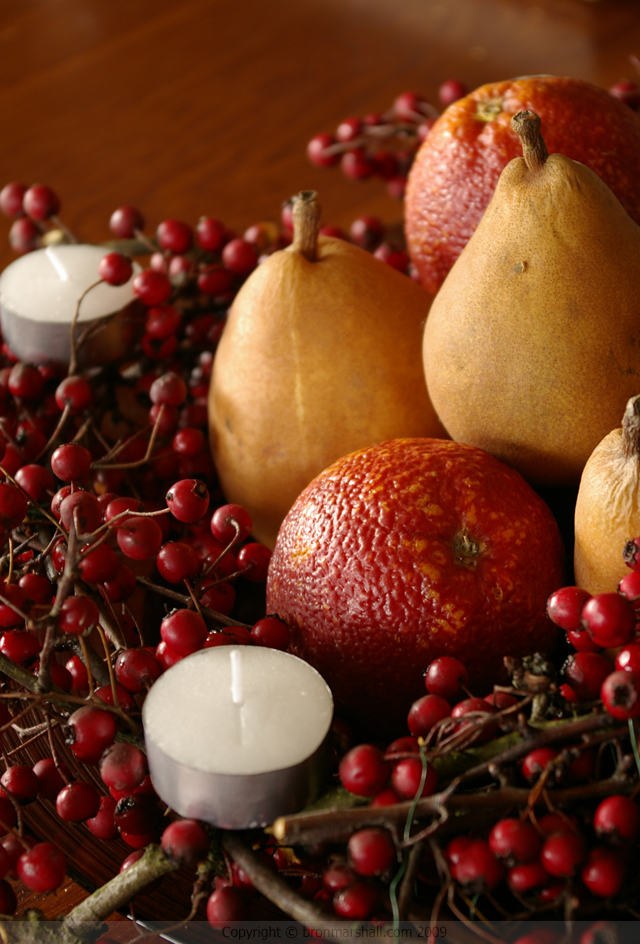 Hawthorn Berry Wreath

Nick out to the garden, (yes, you can still go in your warm slippers, but slip them inside your hubby's great big monster-sized boots first!) for five minutes while it's not raining. Snip as much pretty Hawthorn as you can carry, pick thin supple limbs, heavy with berries.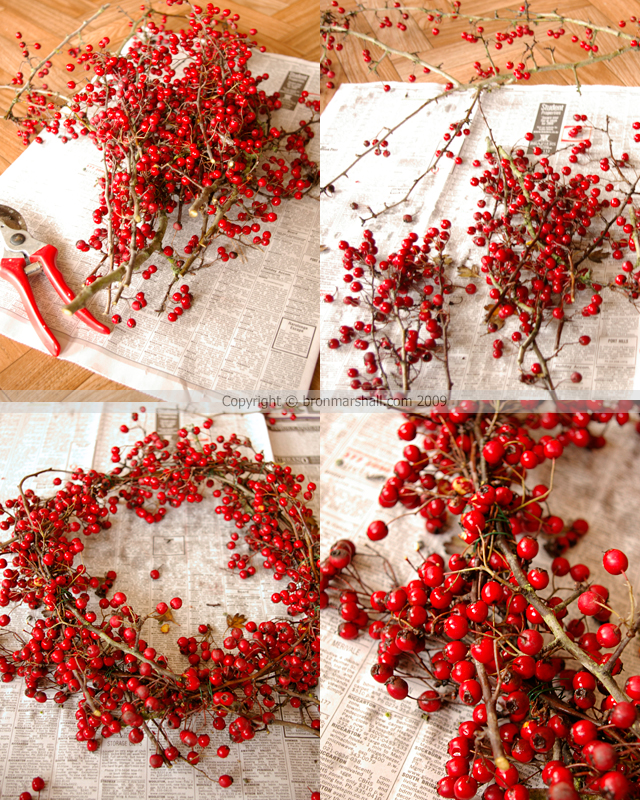 Inside; drop a sheet or two of newspaper on the floor and separate the Hawthorn clippings. Forming a circular shape, overlap and secure the clippings together with plenty florist wire, try not to swear in front of your daughters when the nasty thorns pierce through your skin and under your thumb's nail.

Once completed, hang your wreath on the front door, or place it on your dining table with some additional candles and seasonal fruits.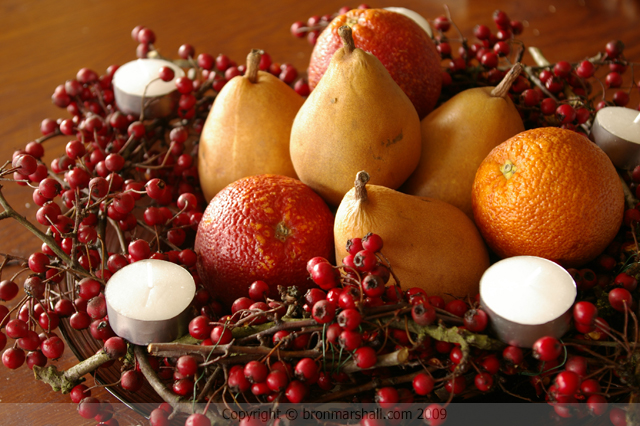 Home · About Bron · Portfolio · Recipe Index · Unit Converter
RSS Feed · Atom Feed · Twitter · Facebook · Flickr · Bron's Amazon Store