Friday 13th June 2008
A Winter Wonderland and Banner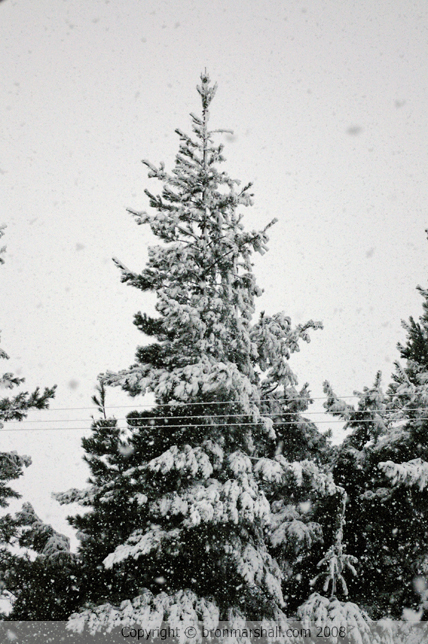 Oh the weather outside is frightful,
But isn't my new Winter banner delightful?
And since we've no warm place to go,
Let Us Cook! Let Us Eat! Let It Snow!

While many of the food bloggers in my 'Google Reader' are complaining of a heat wave, at my place, you may have noticed... it's not quite so tropical!

At this time of year we snuggle up into bed early with thick flannelette sheets, pyjamas, woolly socks and hot water bottles to survive the cold negative degree nights. Yet I realise that many (or would that be most?) of my readers don't require any bedsheets at all in June, and may even be preferring your 'birthday suits' for bedtime.

The snow and early morning frost are beautiful, I'll give you that... but when my cold feet scream with the sudden change in temperature as I jump into a hot shower, it's easy to forget how beautiful Winter can look from afar. We are only a week out from the Southern Hemisphere's Winter Solstice also known as "Mid-Winter" and with it the shortest day. However, in truth Winter is only just beginning, so calling it "Mid-Winter" only prolongs the agony and makes the coldest / darkest three months of the year all the more depressing.

With Thanksgivings, Christmas, Hanukkah and New Year holiday celebrations to break up your season of 3 frosty months in the Northern Hemisphere, you may not fully understand my misgivings about Winter here Downunder.

Just so you know...
We don't have ANY... not one! - traditional holiday to look forward to over June, July and August - our cold months.

It's crazy... but we can be found eating our Christmas Roast Turkeys in 35°C (100°F) heat in the height of our Summer. Sure things are changing, slowly, and it's true younger families are moving away from the traditional Christmas roasts and barbecuing on December the 25th instead, but with any visit to the supermarket or butcher during December, you wouldn't believe it true from the array of hams and turkeys that are only available during those few weeks. Whereas now, in June, there isn't a turkey to be found at the supermarket or the butcher - not a problem for me as I'm not a huge fan of turkey, and besides which I'd be after a free-ranging organic turkey needing to be ordered from a more reputable source. It is interesting to me though, how backward it all is.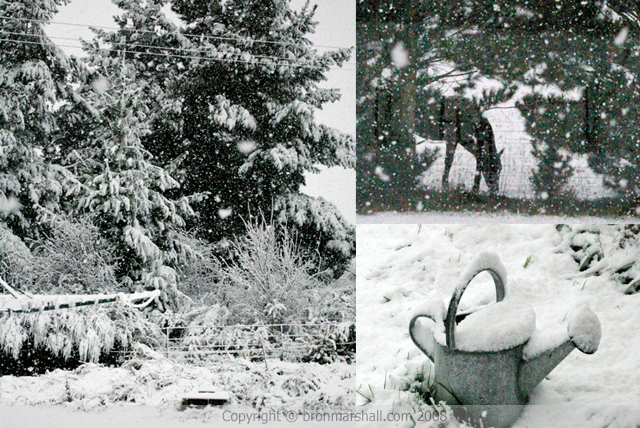 Some families and work places do create a mild Mid-Winter Christmas theme around this time, but they don't have quite the build up that Christmas in December does. There's no music; few, if any decorations; no fairy lights in the windows; no gift giving. Generally they are pitiful attempts to be honest.

Even having grown up with Christmas always being in Summer, it still feels completely ridiculous to hold a Winter celebration in December. Nothing fits ... singing "Frosty the Snowman" while running around the sprinkler on the hot parched lawn in my undies... yep that is ridiculous. Shopping malls spray painting white streaks around their windows to resemble snow... yep that is ridiculous. Mothers leaning in over the oven at 200°C (390°F) to baste the turkey while the sweat pours down her legs... yep that too is ridiculous! So when I become Prime Minister... I'm definitely going to move all the traditional feasting holidays to Winter in New Zealand; where they are meant to be and always have been. It's not like the 25th of December date has any real connection to the actual birth date of Christ anyway.

In the meantime before the election, in the Marshall household at least, the holiday dates have already been relocated on the calendar. We'll be enjoying a truly New Zealand Thanksgiving on the 26th of June, Christmas celebrations begin on July 1st and continue through 'til the 26th of July ... however we all have voted, and agree that New Year is to remain in January.

These celebrations will not even remotely resemble the previously mentioned pitiful Mid-Winter occasions. For starters there will be scores of carolling around the piano; an abundance of adorable decorations throughout the Marshall home; a small fortune of twinkling fairy lights we can enjoy from as early as 5pm and enchanting gifts for all - and naturally plenty of utterly scrumptious feasting!!

However you will have to remember to excuse us when we are unavailable in December. We'll be no doubt be enduring a heat wave and having our first true Summer vacation at the beach.

Anyway must dash, I have shopping lists to write and wine matches to arrange for 3 long months, for which I am, for once, actually looking forward to!
Happy Holidays!


Home · About Bron · Portfolio · Recipe Index · Unit Converter
RSS Feed · Atom Feed · Twitter · Facebook · Flickr · Bron's Amazon Store