Wednesday 24th December 2008
Happy 25th of December!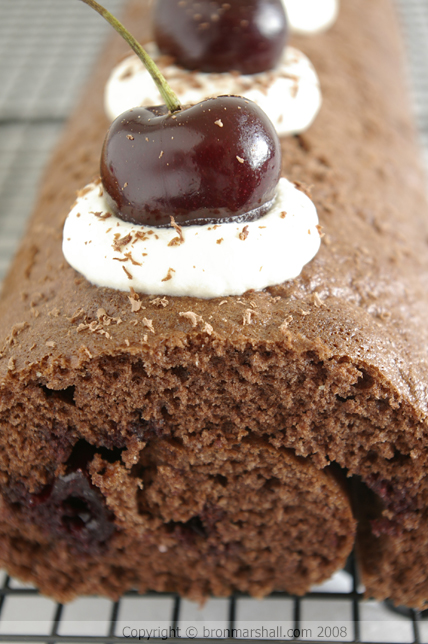 We're not celebrating with "Not Your Winter Yule Logs".

As you know we had our Christmas festivities in July, so we are just kicking back enjoying our Summer with lots of visits to the beach, HEAPS of berry picking and lounging on our deck with cool drinks.
Saving all the cookie baking, large bird roasting, crafting and presents for the shorter cooler days of our Southern Hemisphere Winter, it really is so much better to indulge then and as we found makes a traditionally long Winter so much shorter. It's no wonder the biggest celebrations of the year were designed and intended to be held in the chilliest of the seasons.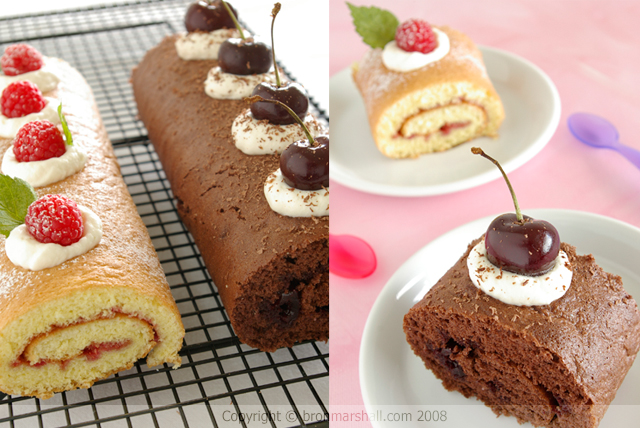 However that said, I have done a little baking; these sponge rolls filled with fresh seasonal raspberry jam and cherry jam. One for the girls and one for the boy. As J isn't keen on cherries and or chocolate cake especially, he gets the lion share of the "Raspberry Vanilla" and we girls get the "Black Forest" edition. Neither of us are very keen on buttercream so these lighter and fresher "Yule Logs" suit our palates very well.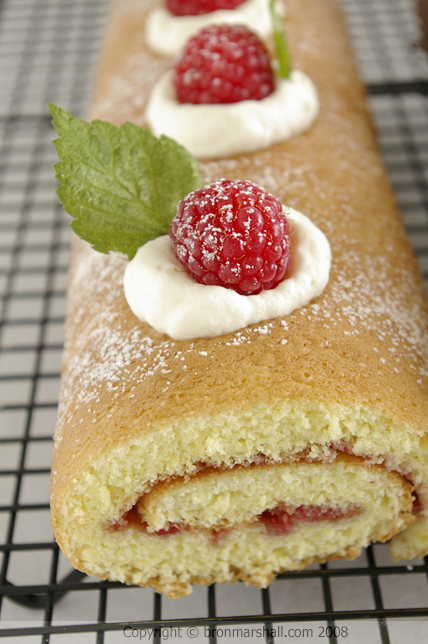 I hope you enjoy these photos and a very Happy & Merry (if you choose to be) whatever it is that you and your family are celebrating!

Happy Holidays, Happy Christmas, Happy Hanukkah, Happy Kwanzaa, Happy Winter/Summer Solstice, Happy New Year, but most of all Happy 25th of December!!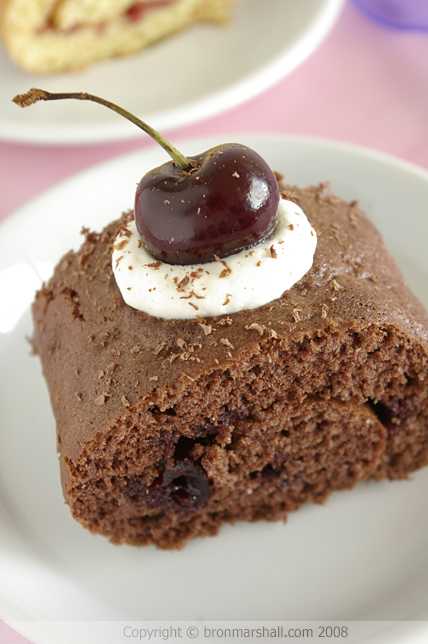 Home · About Bron · Portfolio · Recipe Index · Unit Converter
RSS Feed · Atom Feed · Twitter · Facebook · Flickr · Bron's Amazon Store