Wednesday 30th January 2008
For the love of Raspberries
You know how I said we Marshall's love our berries?
Well sadly we've pretty much run out at home, our poor canes are only offering one or two ripe ones a day now as they reach the end of the season.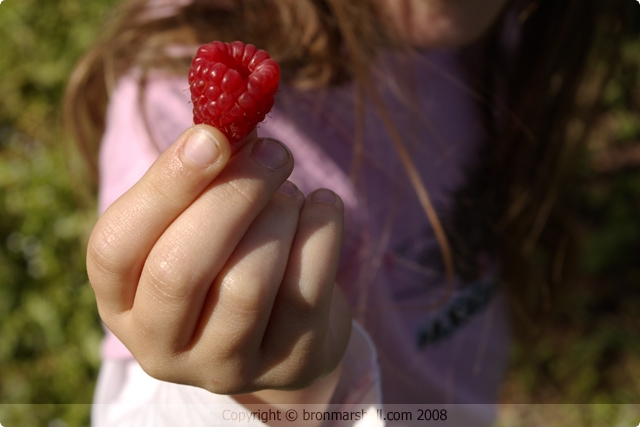 Not happy with Summer disappearing on us and this our new berryless plight and no berries to have with our yoghurt and muesli this weekend, we quickly made a mad dash to a local old berry farm where you can indulge in picking your own.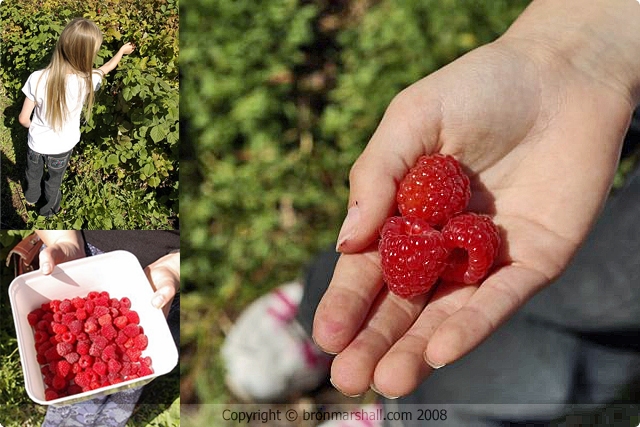 Pataka berry farm on the outskirts of Christchurch has been running for many many years, it's lovely old established grounds and shelter belts are a pleasant place to visit. There's a delightful old farm barn which contains a small gift shop and seemed to still be specialising in Christmas ornaments when we visited, but they're also known for their pottery and moziacs, during the Winter months they sell frozen berries and jams, real berry icecream all year round.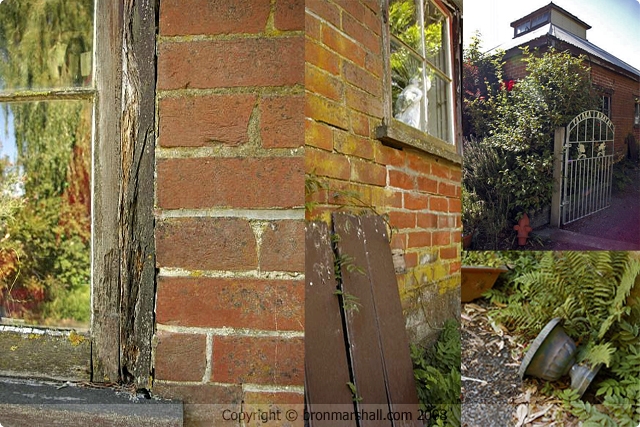 We pull into the berry farm, don our sunhats and pop into the store to find out where the best picking is, their vines are also sadly coming to an end and past their best, however they still have plenty to offer. I'm surprised to see several families already queued up waiting to weigh their full containers and it's only just gone 9:30am. The lady tells our girls that "A block" is where we should be picking today and "you two will be just the right height to spot the best ones" as all the berries on top are fading now. "Mum and Dad will have to bend down and look under the leaves." We trot back down to the rows on rows of berries, the girls race ahead in their excitement.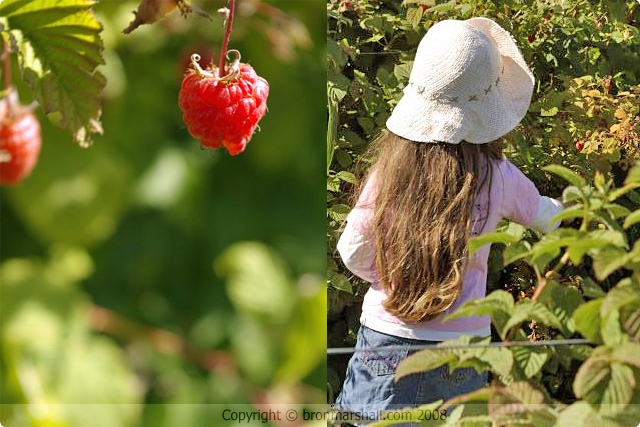 We find what we think is the "A block" and begin picking, the girls offer the container 1 or 2 and their mouths 5, 6 or 7! However it's not long before I too cannot resist the temptation, but who can blame us... we are berry fiends! In not too shorter time we've an icecream container full, perhaps we should have brought 2 containers?!
As we walk back down the row we cannot help but spot more berries begging to be picked glowing in the sunlight, there's no room left in the container so they all have to go into the mouth! Opps!

We get back to the shop and the man puts our almost overflowing pottle onto his scales, just over 1½kgs. We purchase our pickings and make our way back to the car. On the drive home and in the heat of the warming day, the car is filled with the scent of the sweet berries lying in the sun. I cannot wait to get home and into the kitchen to make something homely and cheerful with them, yet I must remember to save plenty for breakfast!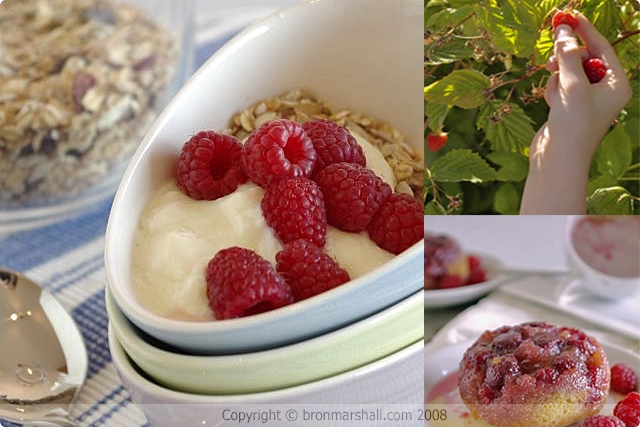 I initially envisage baking some little chocolate and raspberry teacakes, or perhaps some raspberry brownies, however as the day progresses I gravitate away from chocolate, dreaming of a more syrupy and zesty idea.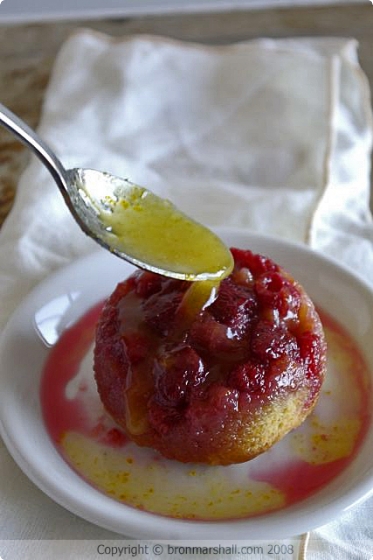 My dreams resulted in an idea we absolutely adored in the form of Upside down Raspberry and Orange Syrup Cakes!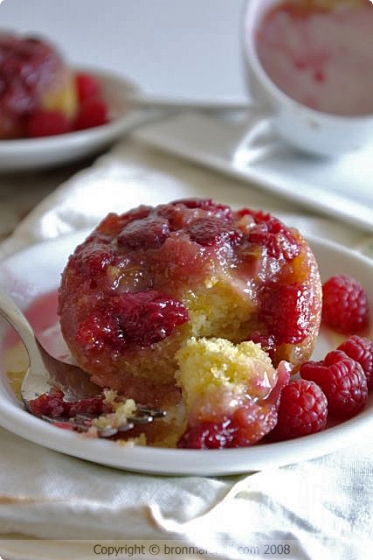 Upside down Raspberry and Orange Syrup cakes
For the Syrup:
¾ cup (150 grams) white sugar
the zest of 1 orange
the juice of ½ an orange
50 grams of butter
For the Cake:
50 grams of very soft butter
3 tablespoons of sugar
1 egg
¾ cup of ground almonds
¾ cup of plain white flour, sifted
1 teaspoon of baking powder
A pinch of salt
¼ cup of milk
1¼ cups (150 grams) fresh raspberries
Preheat your oven to 170°C (340°F).
For the Syrup:
In a small saucepan place the white sugar, zest, juice and butter.
Stir over a medium heat until the butter has melted and the sugar dissolved.
Remove from the heat and set aside.
For the Cake:
Mix the soft butter, sugar and eggs together until they're well combined.
Add the ground almonds and sifted flour, baking powder and salt.
Stir through the milk until just combined and set aside.
Share the raspberries evenly between 4 greased teacups or individual muffin pans (250ml capacity).
Spoon 3 tablespoons of the syrup over each cup with the raspberries, leave the remaining syrup for serving.
Spoon the cake batter into each cup over the raspberries and smooth the tops.
Place the cups into a baking dish for ease of moving and bake for 20 to 25 minutes or until cakes are golden and cooked through when tested with a skewer.
Leave cakes to cool for a few minutes before turning out onto serving plates and topping with a little extra syrup.
Makes 4 small cakes.
Enjoy!

Blog Recipes · Breakfast Recipes · Cakes Recipes · Canterbury Recipes · Desserts Recipes · Fruit & Veges Recipes · New Zealand Recipes · Summer Recipes · Sunday Afternoon Teas Recipes
Home · About Bron · Portfolio · Recipe Index · Unit Converter
RSS Feed · Atom Feed · Twitter · Facebook · Flickr · Bron's Amazon Store