Thursday 18th January 2007
Toot! Toot! All aboard the Gingerbread Express!
Having seen a pretty, yet rather pathetic little ceramic Christmas novelty gingerbread train whilst browsing in a local Kmart before Christmas, and with me not being content with making the more usual Gingerbread house this year... I opted for this Gingerbread Train idea!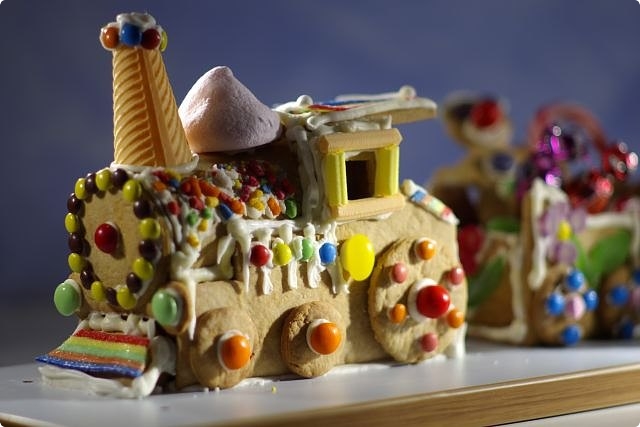 It turned out quite well, after several attempts at a pattern.

A sawn icecream cone made up the engine's flue stack, although unfortunately some dim witt, (yes that would be me!) fixed it upside down, with the royal (egg white) icing hardening before I realized! I had hope to also include some candy floss (cotton candy) exiting the flue, however that wasn't to be.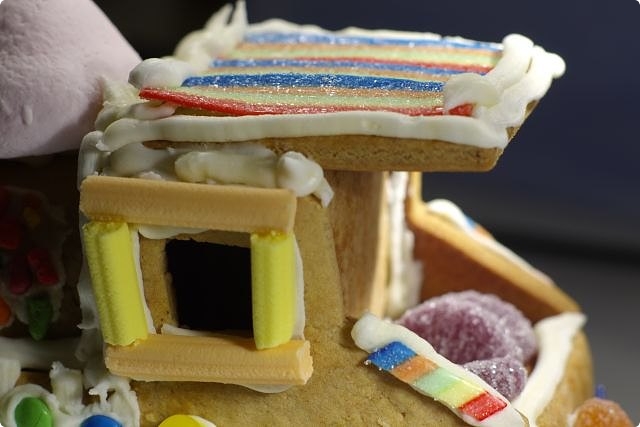 The boiler, the large cylinder which makes up most of the engine was made from wraping the gingerbread dough around my (greased!) cookie press tube and baking it with the sealed side down on the cookie tray.
Purple fruit jubes (jellies!) made for the coals.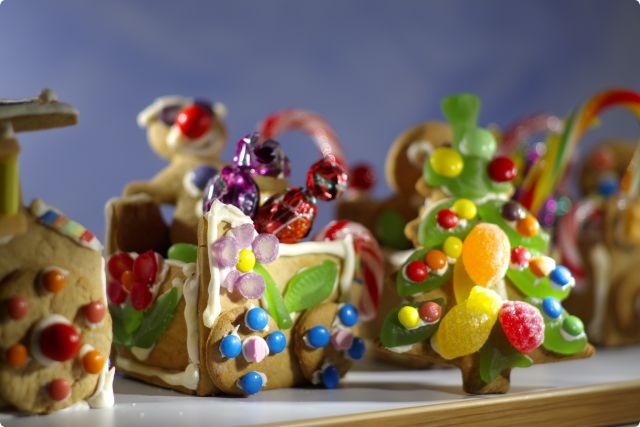 Each of us (and there are 4 Marshalls, two adults and two under 7 years) decorated our own carriage during the afternoon on Christmas Eve. This made some of the carriages, lets say more interesting than others, hehe!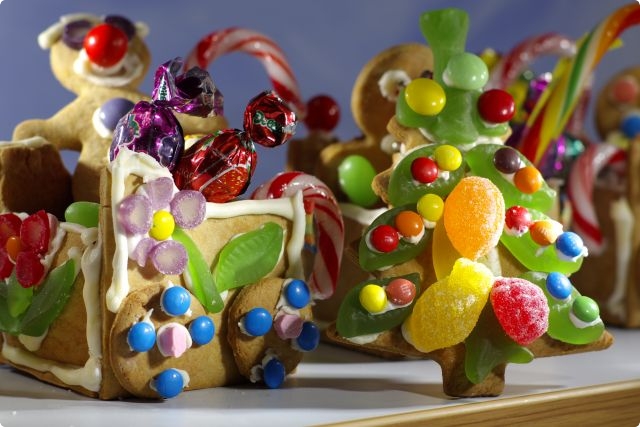 One carriage came out with strangely very few lollies (The Kiwi name for sweets/candies!) however this particular decorator, the 3 year old who shall remain nameless and her tummy were quite...umm? Need I say more?!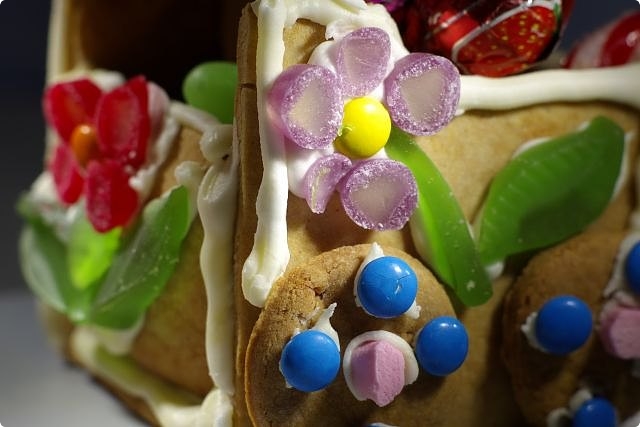 All in all the train took 52 pieces to construct, not including several spare parts that were made just in case! Although I'm very proud to report only the one was needed.
The 'leftover' cookie dough was made into Christmas trees and various sized and decorated gingerbread passengers for the train.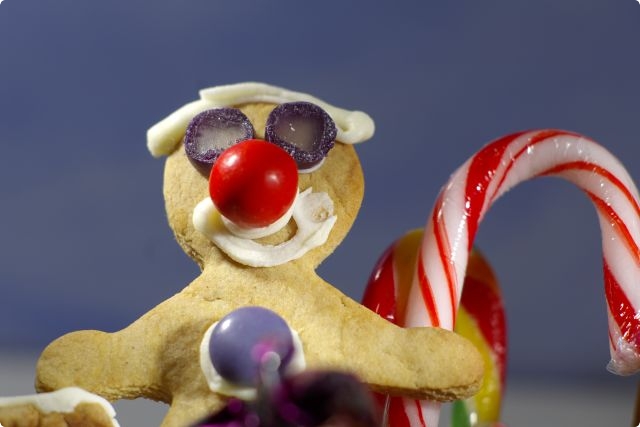 Finally we filled each carriage with our creations and assorted candy canes and lollypops, and placed the whole kit and 'caboose' on the dining table as our centre piece for our festive week.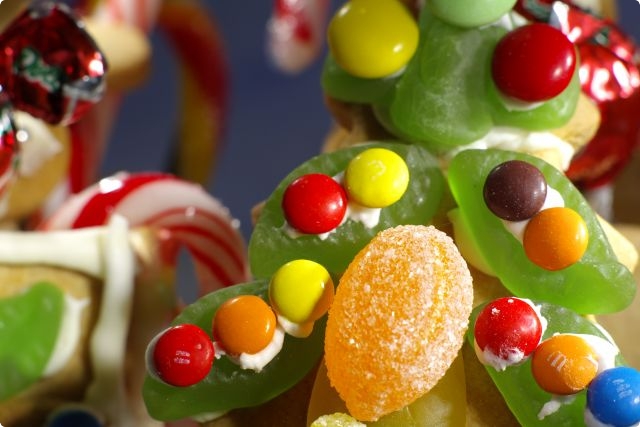 I hope you enjoyed seeing some of our little engine who could... and did! provide a sugar rush!!
Cheers


Home · About Bron · Portfolio · Recipe Index · Unit Converter
RSS Feed · Atom Feed · Twitter · Facebook · Flickr · Bron's Amazon Store