Monday 22nd January 2007
Happy Blog Day to Me!
It's my blog's birthday day...
and I'll blog if I want to,
you would blog too,
if it happened to you!

Yes, you guessed it! It's exactly one year ago today since I moved my blogging to be solely about food, no more "Green Eggs and Spam"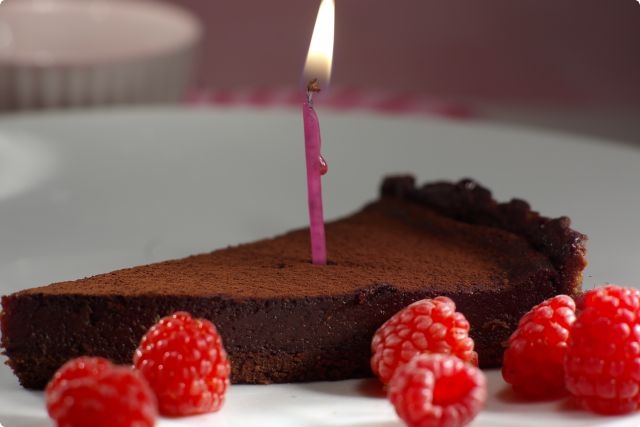 I started this blog with a Donna Hay Event, actually the second event with the coconut macaroons recipe, to which I added a twist of Wasabi and Black Sesame seeds.

The year has been a lot of fun, a total blast and I've made many like minded, like creative and like stomached friends. Food bloggers are a great bunch of people, so positive about life, so generous and so creative. Just the sort of people I like to be and think we all should be surrounded by. I feel very blessed!

I only have one little regret about my blogging and that's not blogging as much and as many of my ideas as I would have liked to. I'm hoping to do better this year, I have a goal of 3 posts a week, well ok, at least 1 post a week! I'll struggle, but I'll do my very best.

Thank you all, for the lovely comments you have left me throughout the year, your praise and acknowledgment of my efforts. I adore getting your comments and look forward to checking my inbox each morning.

Thanks again for all your support and encouragement!

Cheers


Home · About Bron · Portfolio · Recipe Index · Unit Converter
RSS Feed · Atom Feed · Twitter · Facebook · Flickr · Bron's Amazon Store