Thursday 1st June 2006
Nought such Chubby Checkers
I am not sure if it was just me, PMT or the moon's alignment, however my first attempt for Donna Hay's checkerboard snap cookies was less than successful, unfortunately I had heaps of trouble getting any of my little squares to stay stuck together when baking.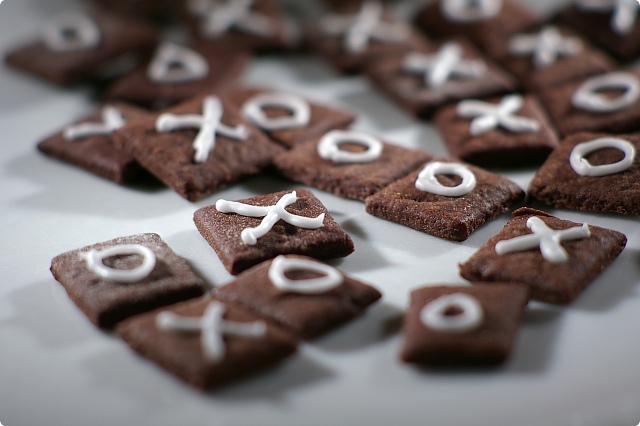 My second attempt a week or so later was a little better, although still not perfect!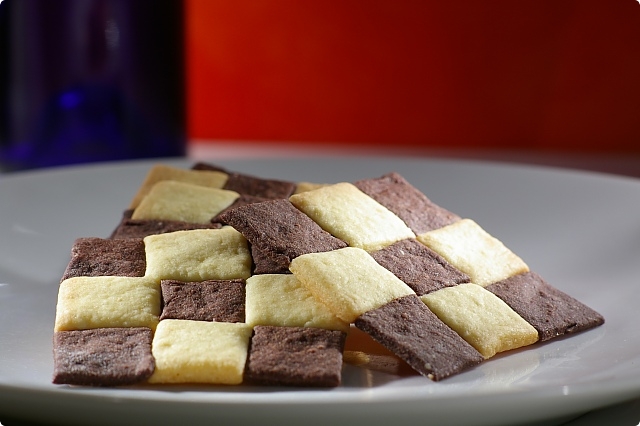 I did manage some good'ns, yet this time I was pushed for time and didn't manage to assemble all the little squares together as checkerboards, and still several squares again decided to go their own way and separate from their groupings in the oven.
Therefore both of my attempts ended with a whole pile of cooked little squares and few actual complete checkerboards.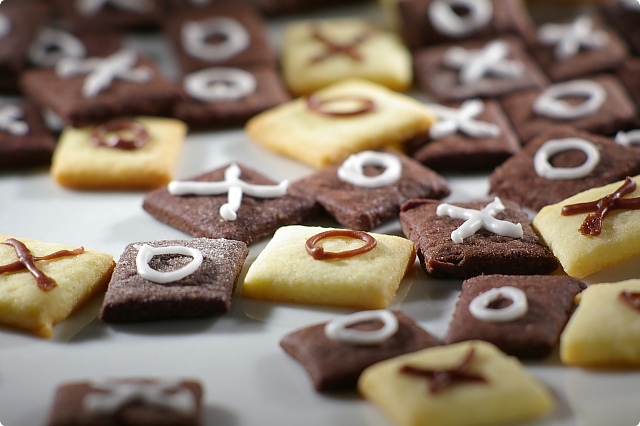 Not to have them go to waste I decided to go for noughts and crosses, a.k.a tic-tac-toe instead! Which my two sprogs delighted in playing with, not to mention eating!
Noughts and Crosses is an ok alternative to Checkers and Chess though, right?
Perhaps next time I'll go all out and turn them into scrabble tiles?!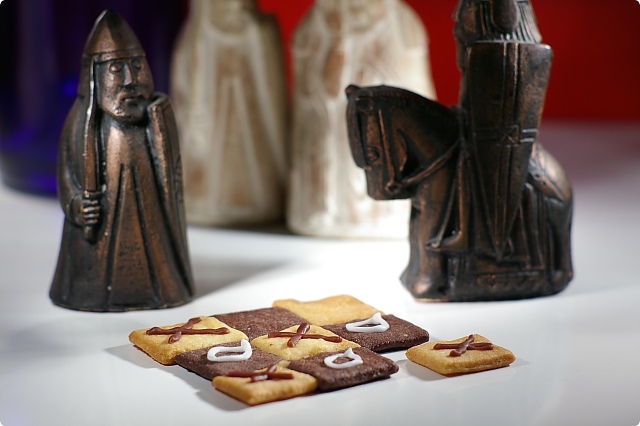 For the few biscuits that did take the checkerboard shape, I thought it would be neat to turn them into icecream sandwiches, they too went down a treat with my hubby and our littlies.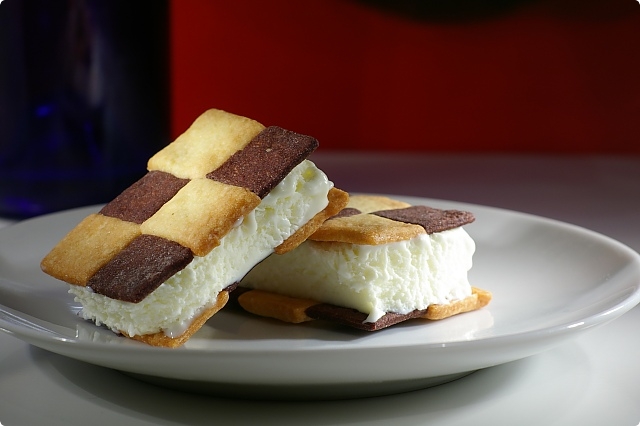 Hay Hay it's Donna's Day #3 is hosted by Clare over at Eat Stuff,
Check in for the recipe and her future round up for the more inventive entries.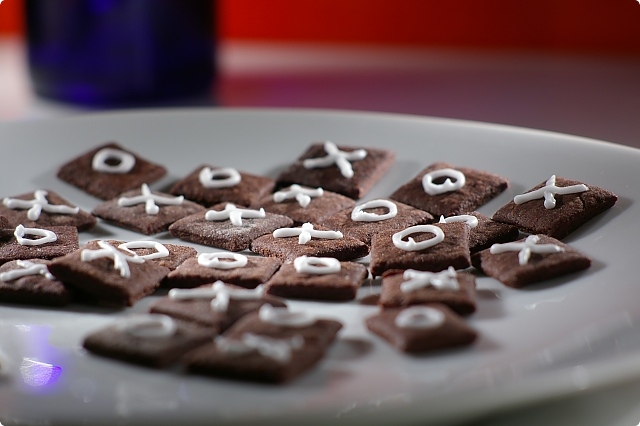 Thanks Clare!


Home · About Bron · Portfolio · Recipe Index · Unit Converter
RSS Feed · Atom Feed · Twitter · Facebook · Flickr · Bron's Amazon Store