Friday 26th May 2006
Nanna Moorehouse's Ginger Gems
Nanna Moorehouse was my great-grandmother on my father's side. She was a fairly good cook from what I can remember, although strangely I more remember her darning my father's socks than being in the kitchen.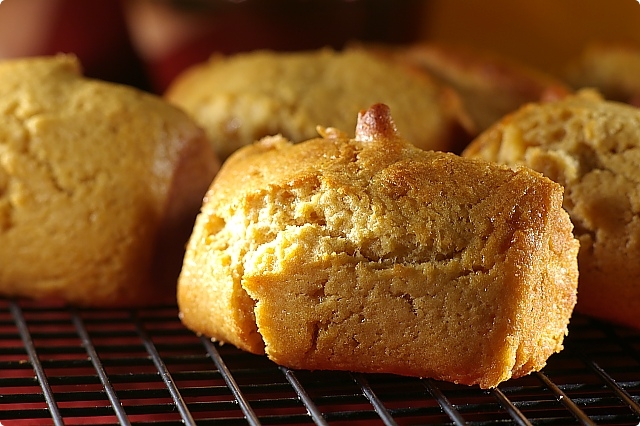 This was her recipe for Gems. So what on earth are gems?

Gems, Ginger Gems in particular were traditional afternoon tea fare in New Zealand when Nanna Moorehouse was alive. Many shearers (a person, generally a male who shears; that is, he clips wool off sheep. As you may have heard New Zealand farms a few sheep!) have enjoyed some of these hot buttery gems with their 'cuppa tea'. Gems are small, light and fluffy cakes cooked in a very hot oven for a short time. They're a perfect alternative to scones, whether you choose plain gems with a little raspberry jam and cream, or hot ginger gems straight from the oven with lashings of butter.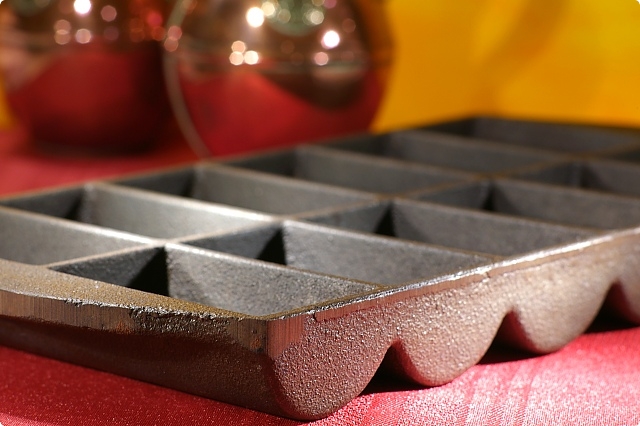 Gems are made in a heavy cast iron pan, which has 12 small rectangular compartments with rounded bottoms akin to aluminum or gold ingot moulds. If you can't get hold of any, you could perhaps use cast iron cornbread stick moulds or muffin pans. I hadn't made gems for such a long time, and the truth be told the last time I used the gem irons wasn't to make gems, but was to mould museli/granola into cute little snack log bars. When I read how Caroline at Bibliocook missed her gem irons, it reminded me of mine rusting away in the far depths of my kitchen cupboards. I thought: "I must pull out my trusty (rusty!) old irons." Anyway, after getting the wire brush onto them, I cooked myself up a batch for this ginger themed Sugar High Friday, hosted by Ruth at Once Upon a Feast.

Having enjoyed them so much, I now envisage my gem irons having a busy winter! I've already been dreaming up several new flavours and variations to try!


Nanna Moorehouse's Ginger Gems
2 oz of soft brown sugar
2 oz of butter, softened
2 tablespoons of golden syrup
1 egg
1 cup of plain white flour
1 teaspoon of baking powder
2 teaspoons of ground ginger
milk to mix (approximately ½ a cup)
1 oz of extra butter to grease
Preheat your oven and gem irons in a hot 220°C (430°F) oven
In a large bowl, cream the sugar, butter and golden syrup.
Add the egg and beat in well.
Sift in the flour, baking and ground ginger and gently fold into the batter with enough milk to make a dropping consistency.
Remove the hot gem pan from the oven and put a dot of butter into each of the 12 compartments.
The butter should sizzle if the pan is ready. Brush the melted butter around the sides quickly.
Take a dessert spoon and drop batter evenly into each compartment until three-quarters to nearly full. Return the gem irons to the oven and cook for 10 to 12 minutes until golden.
Eat immediately while still piping hot with lashings of butter.
Makes 12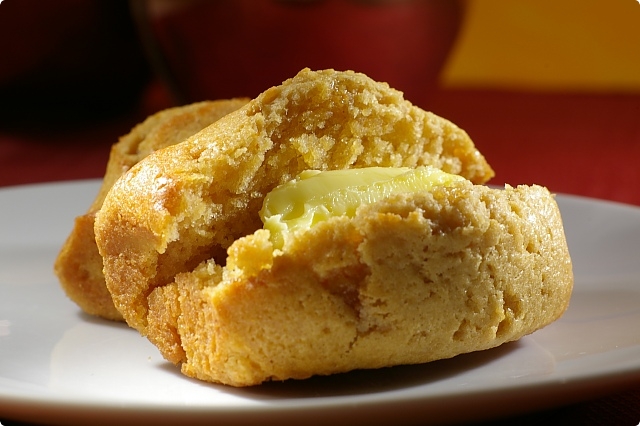 Enjoy!


Blog Recipes · Food Blog Events Recipes · New Zealand Recipes · Sunday Afternoon Teas Recipes
Home · About Bron · Portfolio · Recipe Index · Unit Converter
RSS Feed · Atom Feed · Twitter · Facebook · Flickr · Bron's Amazon Store