Saturday 20th May 2006
Leek and Brie Tartlets and Vidal Estate Chardonnay
Chardonnay is my J's favourite vino and soft rind cheeses such as Brie are a personal favourite of mine, so for a Fabulous Favourite to celebrate IMBB #26 and WBW#21 (hosted by Lenndevours and Il Forno,) it made total sense to pair them both together and create something delectable!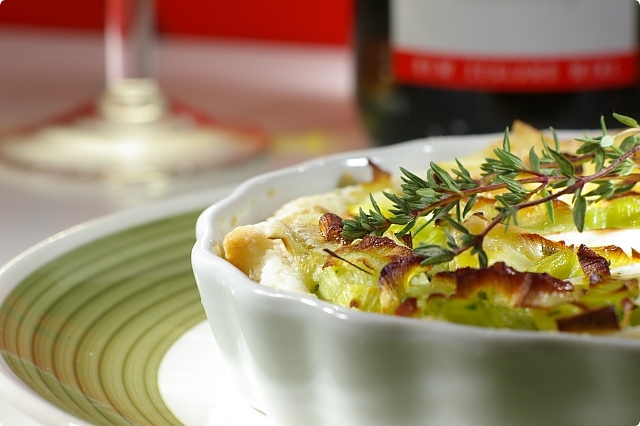 Leek and Brie Tartlets
350 grams of puff pastry. Filo pastry would work nicely too
4 leeks, washed and finely sliced
30 grams of butter
250 grams of brie
some fresh thyme
freshly ground black pepper
Preheat your oven to 200°C (390°F).
Roll out the pastry to fit 4 tartlet tins, approximately 10cm in diameter.
Dock the pastry bases several times with the tip of a sharp knife or fork, to prevent the pastry bubbling up.
Heat the butter in a pan, and gently sauté the leeks until very soft, but not coloured.
Add the stripped leaves of some fresh thyme and a little freshly ground black pepper to the leeks and set aside to cool slightly.
Meanwhile slice the brie into rough slices.
Arrange the leek mixture and brie slices evenly into each tartlet shell and bake for 8 to 10 minutes or until the pastry is cooked through and has some good colour.
Serves 4.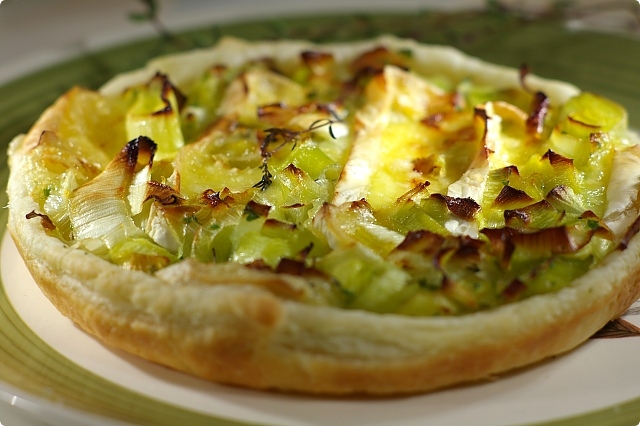 Vidal Estate Wines in Hawkes Bay is one of New Zealand's eldest wineries, founded in 1905 by a young immigrant from Spain, Anthony Joseph Vidal. The 2004 Chardonnay's rich creamy texture complimented the sweet and salty buttery tartlets beautifully, whilst the peach and lemon flavours balanced out with the leeks. A very fine match.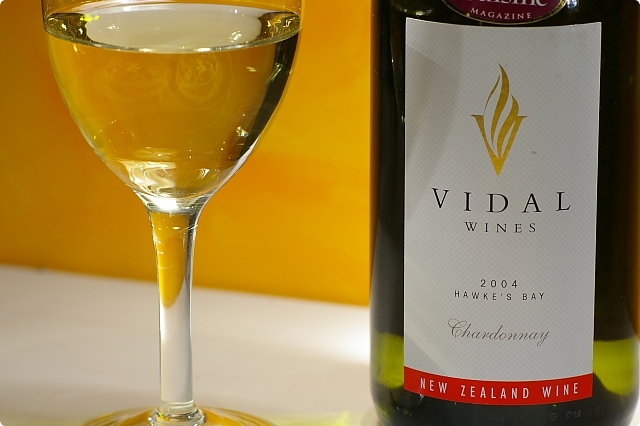 Enjoy


Blog Recipes · Food Blog Events Recipes · Fruit & Veges Recipes · Wine Recipes
Home · About Bron · Portfolio · Recipe Index · Unit Converter
RSS Feed · Atom Feed · Twitter · Facebook · Flickr · Bron's Amazon Store