Friday 3rd November 2006
The Last of my Summer 05 / January 06 Preserves - Apricot Danish
The weekend before last, (yes, it seems to have taken me a while to put this post together!) I opened the final bottle of my preserved apricots. Thankfully the next season isn't too far away and I'll get the chance to fill my empty pantry shelf again.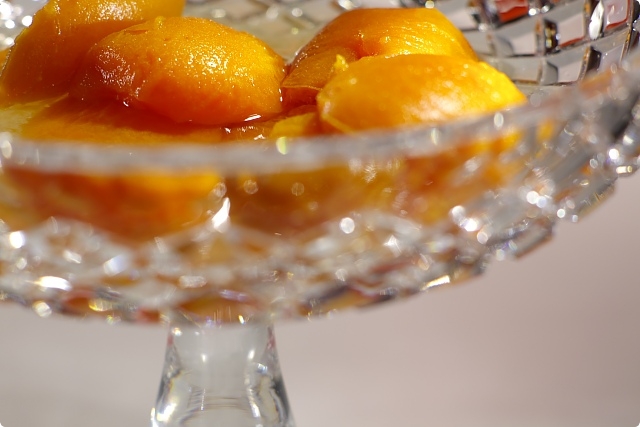 It won't be long before we will be enjoying many more stone fruits and berries and all the goodness which Summer Downunder provides.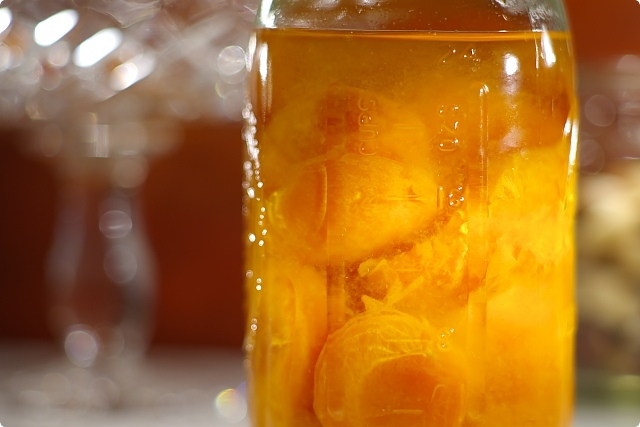 Naturally I wanted to make something special with this last bottle, it was a long holiday weekend with NZ's Labour day on the Monday and after being inspired by Béa's gorgeous croissant post. I knew exactly what I was going to make!

Apricot Danish!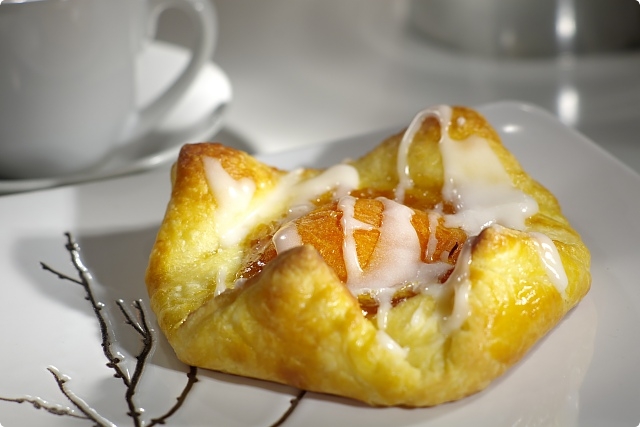 Like Béa I only used half my pastry. 12 danish is simply a tad too many in one sitting, even when there are four of you! The second half of my pastry went into the freezer for another weekend's brunch!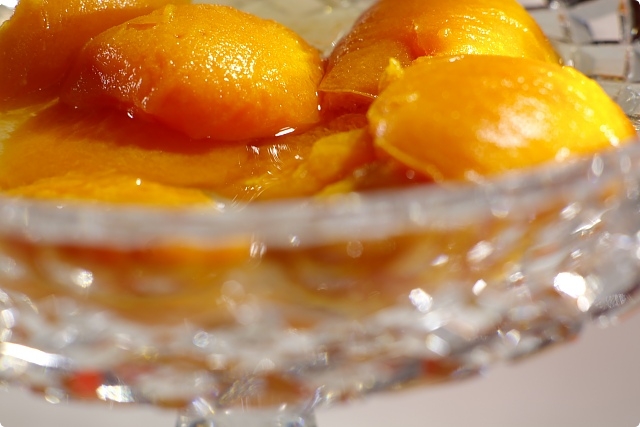 The recipe is an adaptation from one of Julie LeClerc's
and hers' an adaptation of Nigella Lawson's, so I'm in good company!


Food Processor Danish Pastry
2 tablespoons of caster sugar
¼ cup of tepid water
4 teaspoons of dry active yeast
½ cup of milk at room temperature
1 egg, at room temperature
350 grams of high grade flour
1 teaspoon of natural salt
250 grams of cold butter (unsalted)
Apricot Filling
12 preserved apricot halves, or canned halves
½ to ¾ cup of apricot jam
To egg wash
1 egg
2 tablespoons of milk
To ice the cooked Apricot Danish
½ cup of icing sugar
1 to 2 tablespoons of syrup from the preserves or water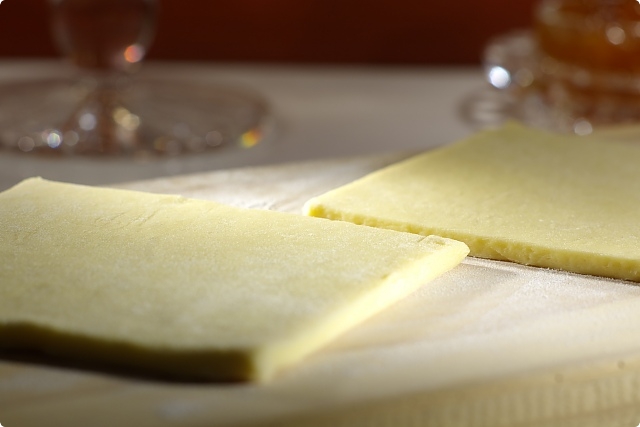 Place the water, sugar and yeast in a bowl and leave to foam.
Place the milk in another bowl and beat in the egg with a fork.
In a food processor sift the flour and salt and pulse to mix.
Cut in the cold butter into the food processor and pulse until the butter is cut up, but still rather chunky.
Empty the food processor contents into a large bowl, make a well in the centre and add the yeast and egg mixtures.
Using your hands or a flat spatula, fold the ingredients together gently to form a soft moist dough, pebbled with beads of butter.
Be careful to handle the dough as little as possible and not over mix.
Cover the bowl with plastic wrap or a clean plastic bag and leave to rise for 1 hour.
After 1 hour, knock back the dough and on a lightly floured surface roll the dough out to a 25cm by 40cm rectangle.
Fold the rectangle into 3rds, like a business letter and turn the dough so that the folded edge is to your left.
Roll out again to a 25cm by 40cm rectangle, repeat these rolling and folding steps 3 more times. (Making a total of 5 times!)
Wrap the pastry in plastic wrap and refrigerate for 30 minutes to rest.
At this stage you can freeze or refrigerate the pastry for future use, or cut it in half to make 6 danish today and another 6 in a fortnight!
Refrigerate for no more than 4 days, freeze up to 2 months.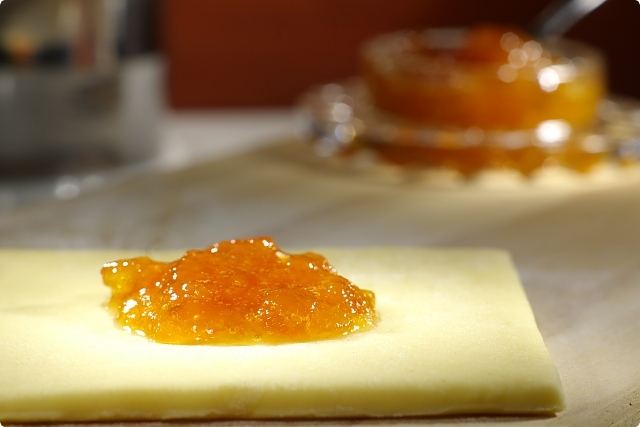 After 30 minutes roll the pastry out into a large rectangle, I prefer work with half the pastry at a time.
Cut the pastry into 12 even-sized squares, approximately 12cm by 12cm.
Place the squares onto a lined or lightly greased baking tray.
Drop a good spoonful of apricot jam in the centre of each danish and top with a preserved apricot half.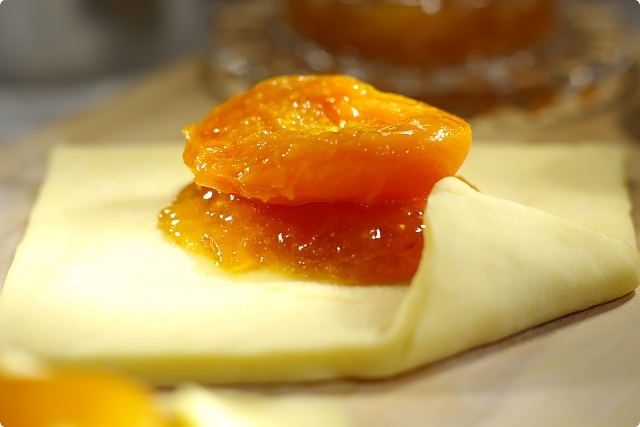 Fold in the four corners of each square so that they don't meet in the middle, but rather form a frame to hold in the apricot filling.
Cover the danish with a clean tea towel and leave in a warm place to prove and doubled in size about 1 and ½ hours, the pastry should feel soft like marshmallow.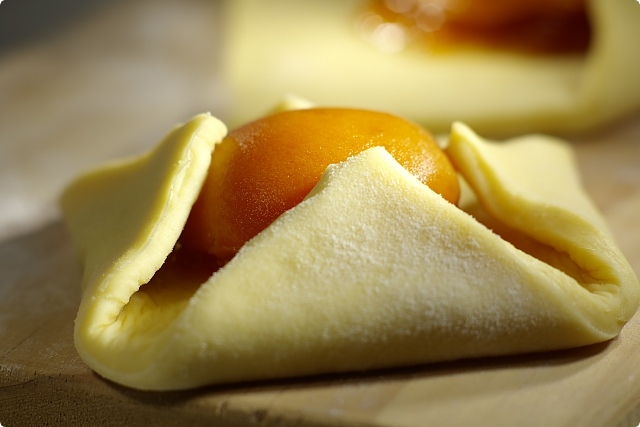 I had trouble deciding which way up the apricot half should go!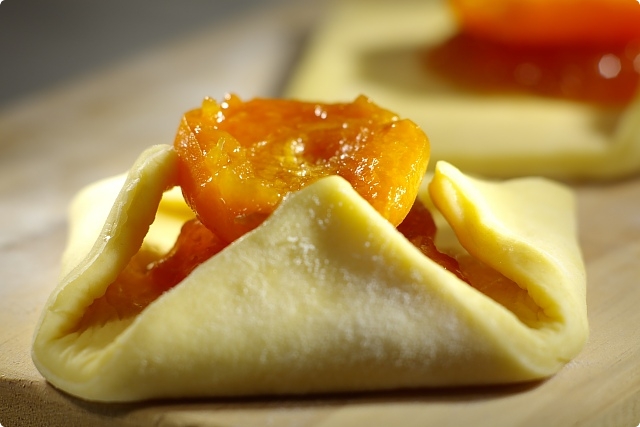 Preheat your oven to 180°C (360°F) with the fan bake. (Slightly higher if you have no fan.)
Brush the frame of the danish with the beaten egg and milk.
Bake the danish for 10 to 15 minutes or until puffy and golden.
Transfer to a wire rack and let cool slightly, meanwhile mix the icing sugar with a little syrup from the preserves, or a little water to make a wet paste.
Drizzle the icing over the cooked danish and leave to set.
Makes 12 danish!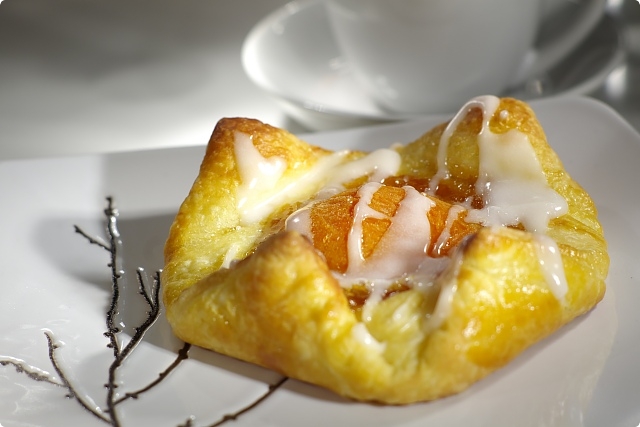 Enjoy!


Blog Recipes · Bread Recipes · Breakfast Recipes · Fruit & Veges Recipes · Pantry Recipes · Preserves Recipes
Home · About Bron · Portfolio · Recipe Index · Unit Converter
RSS Feed · Atom Feed · Twitter · Facebook · Flickr · Bron's Amazon Store