Friday 4th November 2011
Lemon Balm, Sorbet Gin Slushie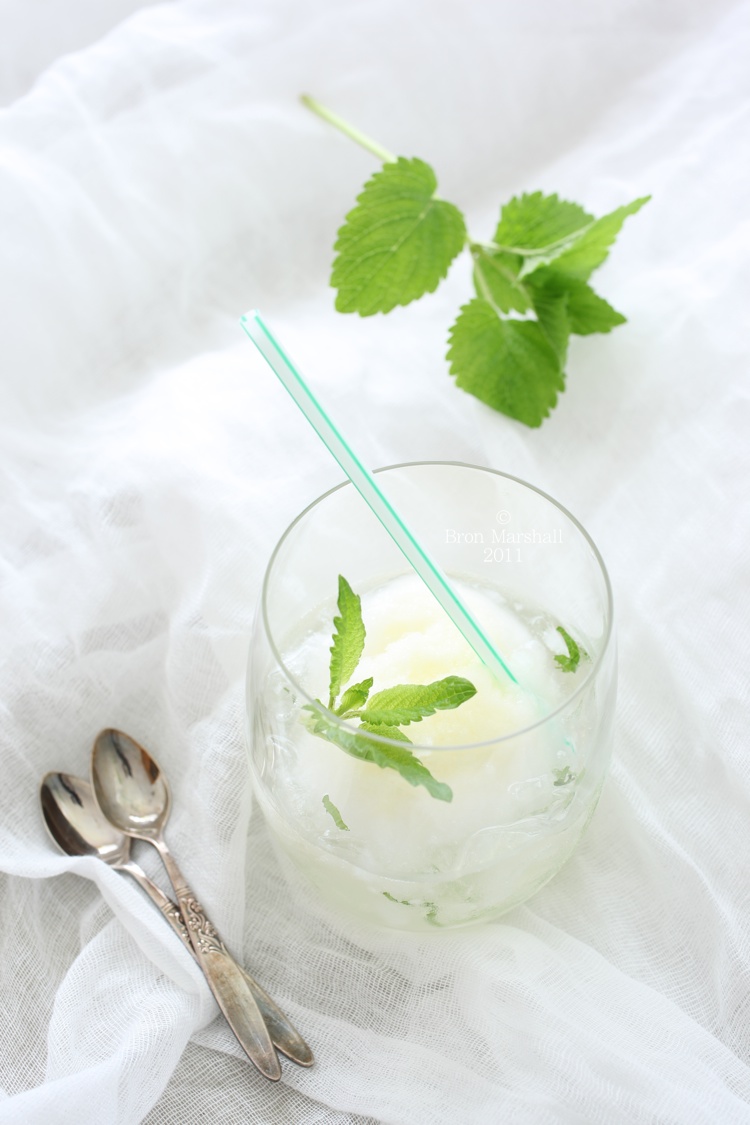 It's been a busy couple of weeks with tying up a few photography jobs, being interviewed for a local magazine, writing, snapping and
preparing for next weekend's first ever New Zealand Food bloggers conference,
not to mention keeping the spring grass/weed growth under control.
One thing I do enjoy I've discovered more and more recently is: after a day of this and the additional chaos of being a homeschooling mum and keeping the fairies and fairies' Dad happy, is a little London Dry Gin mixed with something lemony. It goes down really well ... I mean
really
well. It doesn't often matter in what form the lemon comes, as long as it dilutes the gin sufficiently so as I still remain upright and coherent for making dinner.
Basically this method is like a grown-up slurpie slushie, you know the icy beverage Bart Simpson regularly devours?! We may even have his recipe soon, as I heard through
twitter
Marge Simpson is now food blogging too.
Anyway I digress.
With Spring well underway and temperatures creeping higher, this icy cool treat is fun and amazingly refreshing to boot. My guideline is fairly subtle and a little sweet, however if you prefer more Gin, go on knock yourself out and add some more, ditch the lemonade too if you want to or exchange it for tonic water.
I made my own lemon sorbet, following an adaption of David Lebovitz's recipe in A Perfect Scoop. A few leaves of lemon balm or another fresh herb like mint or coriander would be lovely too.
I'm entering this to Hay Hay it's Donna Day hosted by
Barbara. (The founder of this original food blogging event)
Who is bringing the event back from the brink to celebrate the warmer seasons and 10 years of Donna Hay's magazine.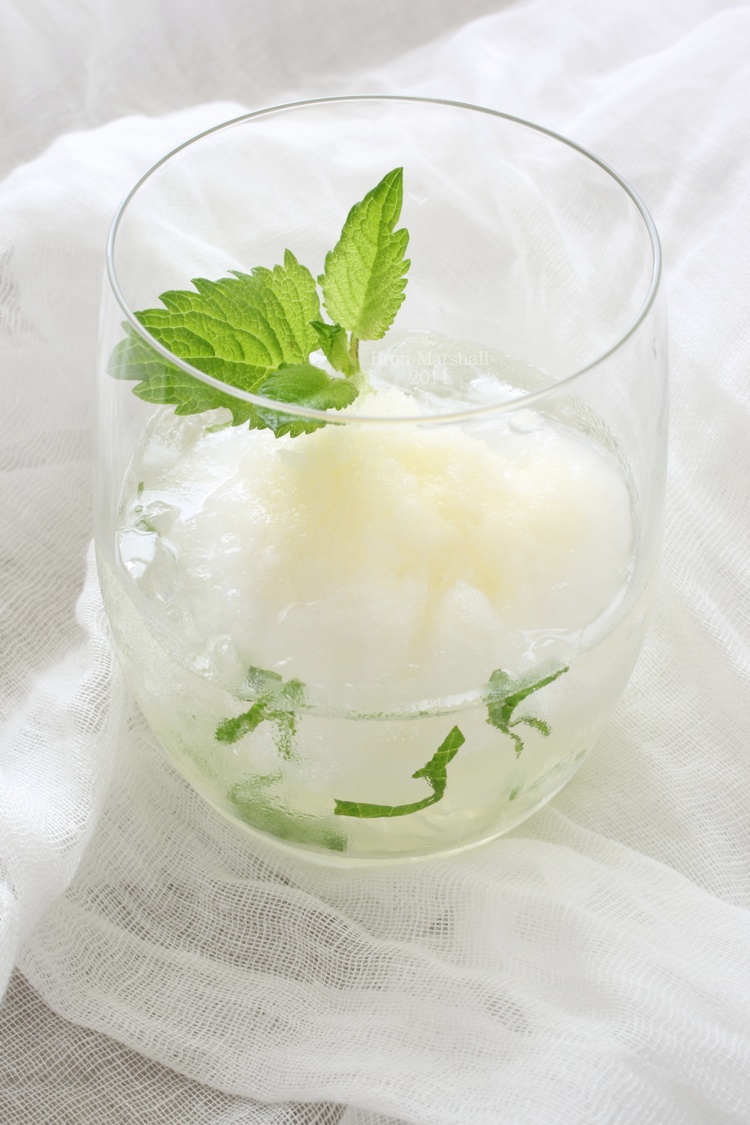 Lemon Balm, Sorbet Gin Slushie
2 (½ cup) scoops of crushed ice
40 mls of Dry Gin
2 to 3 leaves of Lemon balm, shredded
80 mls of Lemonade, approximately
2 small scoops of Lemon Sorbet
In a cocktail shaker place the ice, gin and shredded lemon balm leaves and shake well.
Pour evenly into 2 tumbler glasses and top with lemonade and a scoop of lemon sorbet.
Garnish with an extra sprig of lemon balm, straw and small spoon.
Serves 2
Appetizer Recipes · Blog Recipes · Drinks Recipes · Spring Recipes
Home · About Bron · Portfolio · Recipe Index · Unit Converter
RSS Feed · Atom Feed · Twitter · Facebook · Flickr · Bron's Amazon Store