Tuesday 9th February 2010
Gratitude, an Announcement & an Apricot Tarte Tatin
Firstly My Sincere Gratitude:
Please know that I'm immensely humbled and grateful once again for the most gracious, amazing comments you left me on my previous post and in celebrating my blog's 4th anniversary, here, throughout the bloggersphere, facebook, twitter and through emails.
Thank you all, each and every one of you, your constant unfailing support and encouragement are so very dear to me.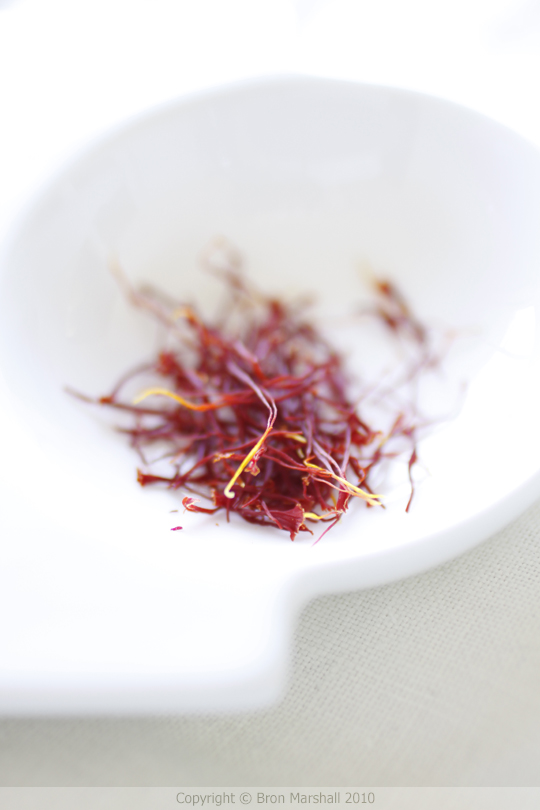 Now to the announcement:
You may already know, or may have already guessed. Especially as I'm not the first to let the cat out of the bag. I, myself along with 3 of my most favourite and talented blogging sisters, Ilva from Lucullian Delights whom I have great admiration for. Jeanne, my amiable Cooksister who never fails to bring a smile ear to ear and my beloved close neighbour Nanette, Ms Gourmet Worrier from across the Tasman...

have a new baby! Her name is Between Hemispheres.

In a nutshell she is a photo blog, where we four "chicas" share seasonal images between hemispheres.
Jeanne explains it best in three lines...

four photos...
from two hemispheres...
interpreting one theme.

Naturally a blog isn't much of a blog without an audience and although we've been gradually building up over the last couple of weeks, it's now time to send out a proper invitation. We would dearly love to have you visit Between Hemispheres and drop by often. Each week we have a new theme - this weeks being "Sky" and I'm rostered to post mine on Thursday, we think we're pretty hot stuff so you can also find us on twitter and fan our flames on facebook.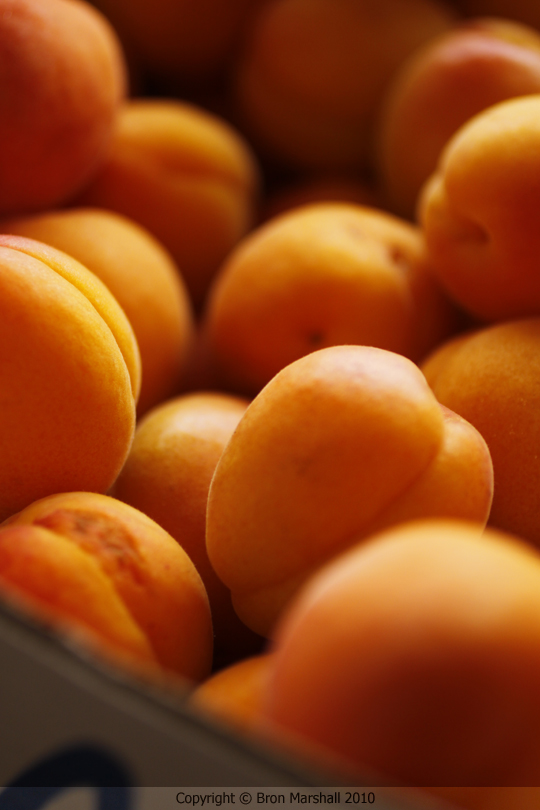 No I haven't forgotten the Apricot Tarte Tatin!
I scored myself a 10kg box of the most gorgeous little Moorpark Central Otago Apricots on the weekend and the fairies, J and I have been enjoying many of them straight out of the box. I also preserved a couple of kilos and made 4 big jars of jam with some of them today. Yet, tonight I still could not resist turning some into a little dessert. Unfortunately as I desperately wanted to get this post up tonight before I slipped into an Apricot coma, means you will sadly have to wait another time for the recipe. Forgive me!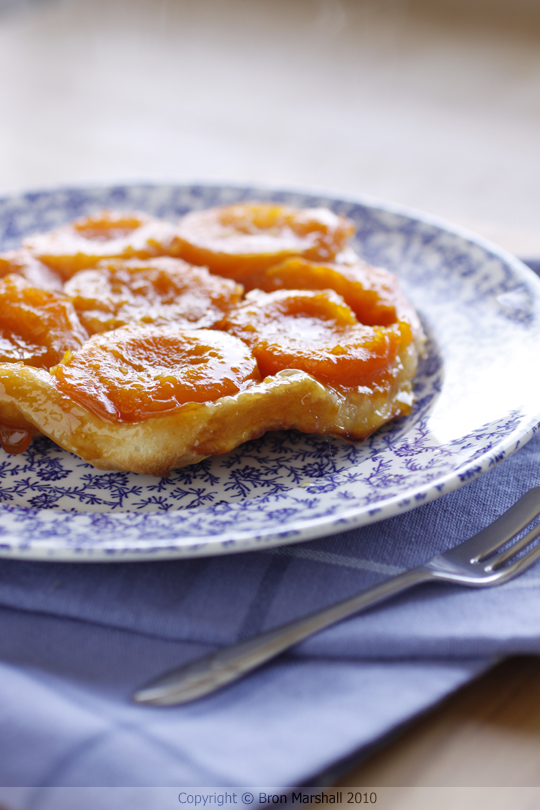 Enjoy!


Home · About Bron · Portfolio · Recipe Index · Unit Converter
RSS Feed · Atom Feed · Twitter · Facebook · Flickr · Bron's Amazon Store