Tuesday 14th July 2009
Getting Festive with Bonfires
Argh! How did it get to be half way through July already?! More than half the year gone... and oh bugger, if I'm only now getting my act together to share with you something we celebrated the first week in June!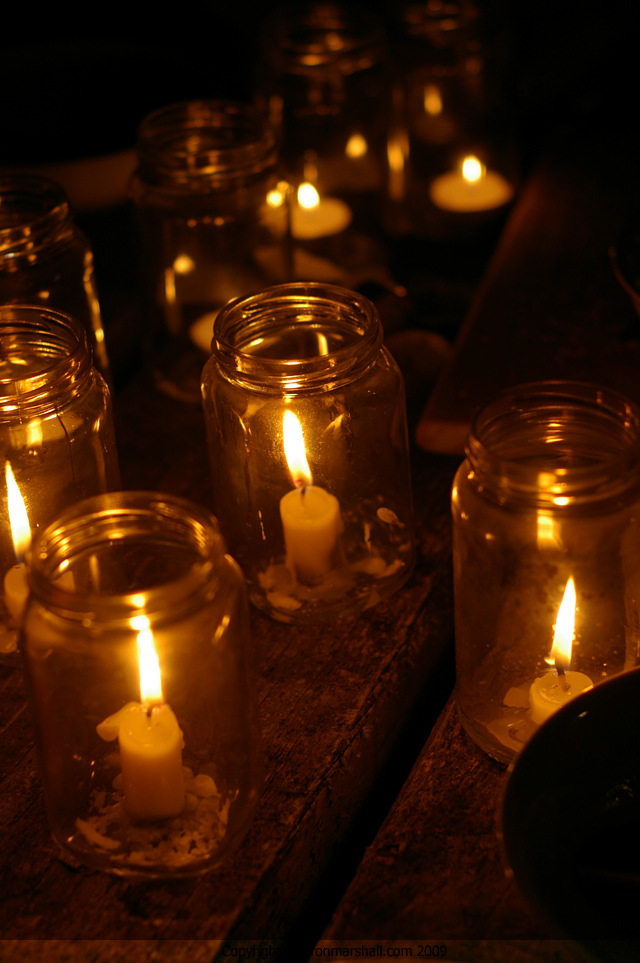 If you've been following my blog for any length of time, you will know I'm not the biggest fan (understatement!) of Winter. I go into a hibernation mode and my blogging becomes more and more infrequent as the unbalanced shambles I call my life, struggles to juggle all the hats; homeschooling mother, wife, small farmer... occasional food blogger. Food blogging most often is the one that takes a back seat in this phase, simply as it's not a set in stone requirement of mine. i.e nothing, no one will get ill, or die of hypothermia etc. No ERO (Education Review Officers) will bang on the door demanding I produce evidence of the years efforts, if I don't manage to do it.

Sadly with any lack of blogging, not surprisingly one loses readers. My google reader and feed subscribers drop as I kick myself desperately trying to catch the wagon I've fallen off, yet again! This in turn does make me appreciate you all the more, those of you who have stuck with me these past 5 years and still value my posts, ramblings and recipes; or is it my photos? Anyway... enough to stick by me through all my failures to produce... you are still there? aren't you?

By the way this isn't an apology, God forbid! How we hate bloggers who apologise for not blogging.
Nor is it an excuse, list of excuses... it's just the way it is. I don't plan to change any of it, my family and animals well being will always come before my blogging. Winter will never be loved as Summer is...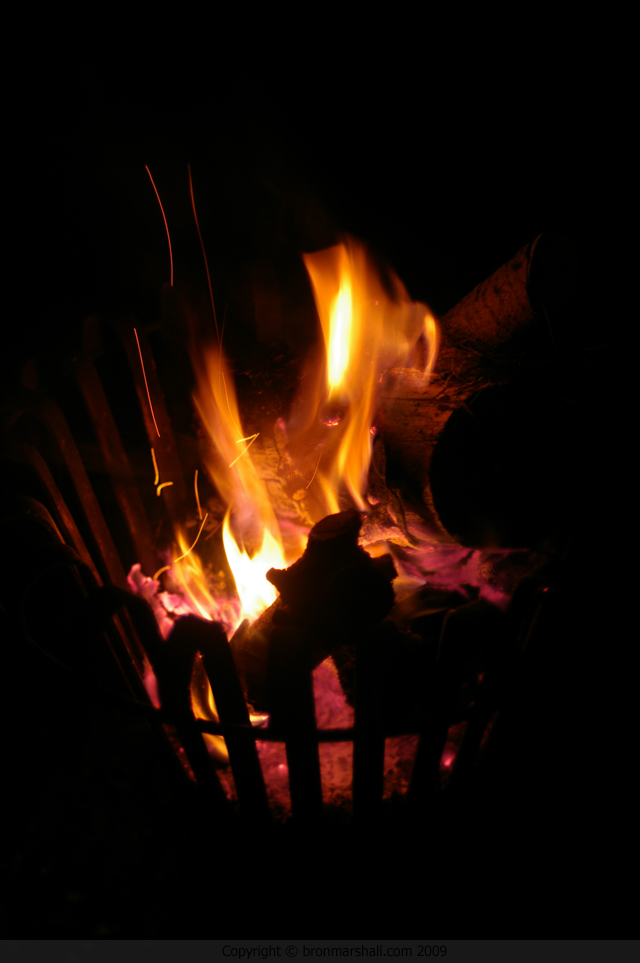 Where were we?

Oh yes, June, the first week... June and July have evolved into being our festive months at Chez Marshall, being homeschoolers we're not afraid of switching things around, turning it upside down and having nosy second glances, bizarre and somewhat judging questions put to us.

Yeah, so at the risk of repeating myself we think Christmas and all that "who-ha" with everyone else sucks in December, our Kiwi Summer.
So we moved it.
Not only Christmas (we'll talk more about that soon), we have moved a whole pile of holidays and festivities to suit ourselves and climate better. This being only the second year, you may remember from last year Guy Fawkes/Bonfire Night is now celebrated on the 5th of June instead of it's traditional 5th November. Simply put; our June is your November, our July... your December.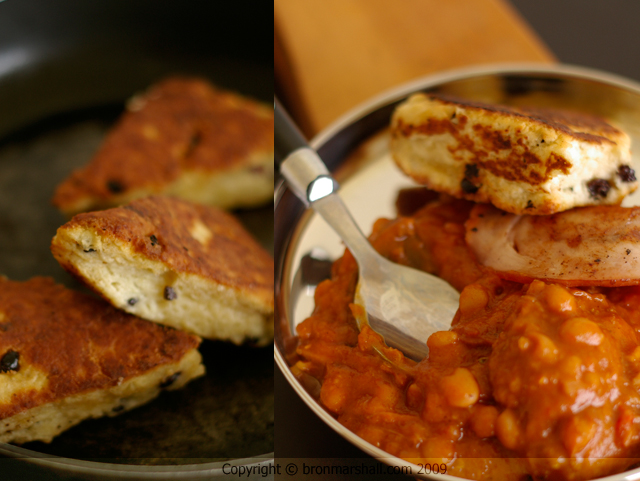 For our Bonfire night this year we cooked up a storm any cowboy or cowgirl would be proud of. Utilising a couple of braziers outside on what was thankfully quite a warm North Westerly, unlike the endless grey, foggy wet Easterlies and Southerlies were are enduring now. By the time the wind was nipping at our noses on that balmy June night we were able to keep well warm with our Fire-baked Boston Beans which included flaked nuggets of bacon and ham from well flavoured and cooked until falling apart bacon soup bones and hocks, served up along side sweet currant griddle cakes and more rashers of salted pork product and hot billy tea. Mmm yeah it was GOOD!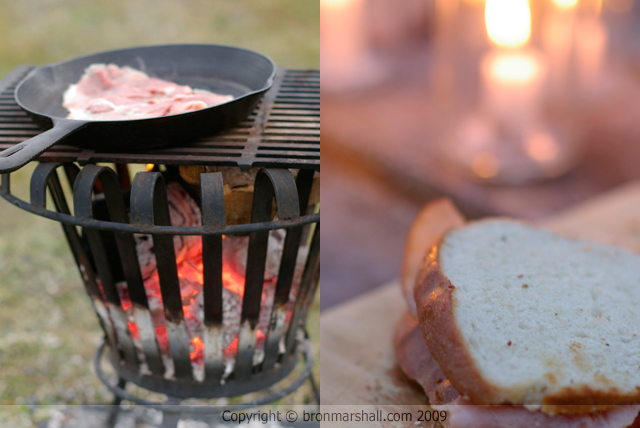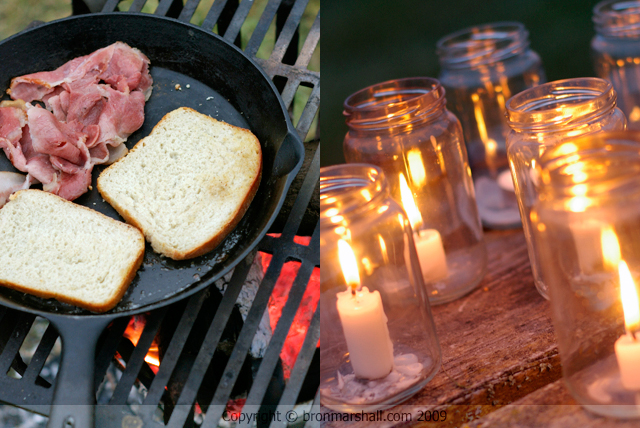 We so enjoyed our Bonfire night, we indulged in a second the following weekend with bacon butties and toasted marshmallows. No... these were not "S'mores" - *cringe*...how I loathe that name.
As Kiwis we have Toasted Marshmallows off green twigs, only occasionally sandwiched between chocolate "Biscuits" (not cookies, nor scones!) My preferred biscuit being homemade chocolate chippies or shortbread, however if need be, maybe a couple of Griffins Choccy Thins.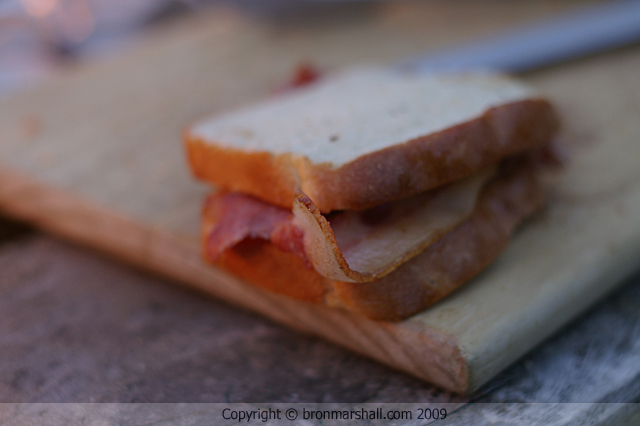 Best of all both these nights produced no fear, by which I mean no fear of a prairie fire ragging and sweeping across the Canterbury Plains. As me and my giggling flock of prairie chickens danced around the fires with sparklers and glowing torches, as there would have been if we celebrated in November.



Home · About Bron · Portfolio · Recipe Index · Unit Converter
RSS Feed · Atom Feed · Twitter · Facebook · Flickr · Bron's Amazon Store