Wednesday 6th February 2008
Kiwiana Kupcakes for Waitangi Day
Today is Waitangi Day or New Zealand Day as it was once called, so in honour of our national day, I've made some "Kiwiana Kupcakes" to share.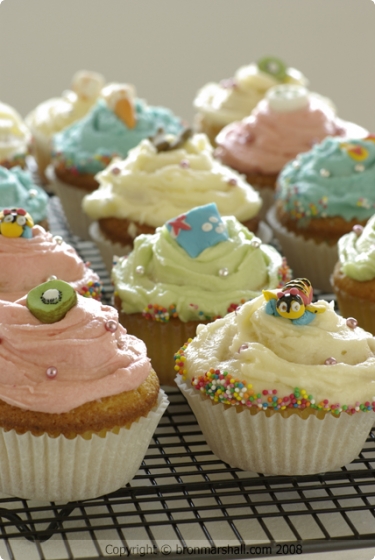 Kiwiana Kupcakes

Kiwiana just means items or symbols that are either unique to or particularly common in New Zealand. The Kiwiana that immediately sprung to my mind when planning these cupcakes were...

- Kiwifruit, Pavlova, Buzzybees, NZ flag, chocolate fish, jandals, Koru fern and Hokey Pokey Ice Creams.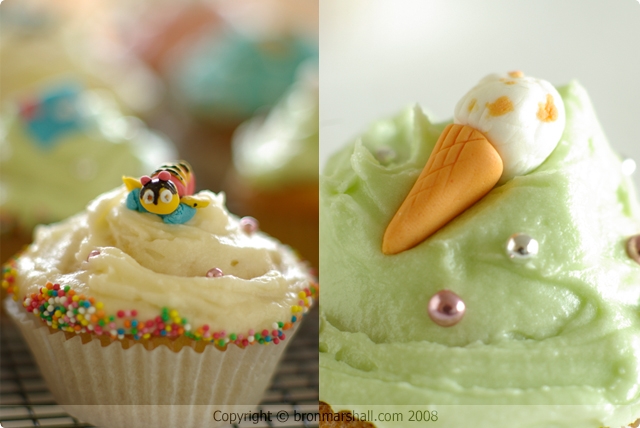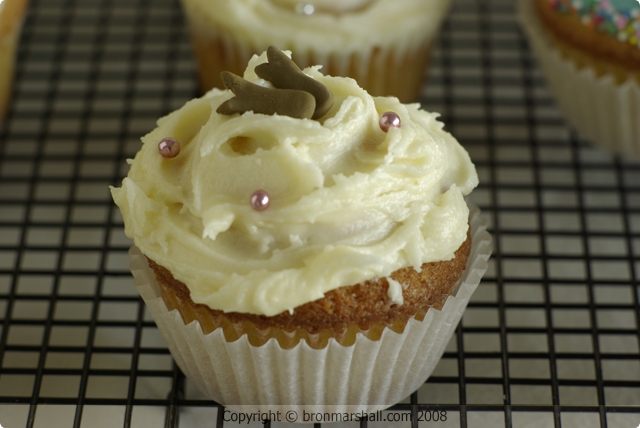 Chocolate Fish Anyone?

I'm not sharing a recipe for these today, they are your simple vanilla cupcakes with vanilla buttercream and obviously various food colouring and decorations. I find most people have a favourite cupcake recipe already and any recipe would work with these cute decorations.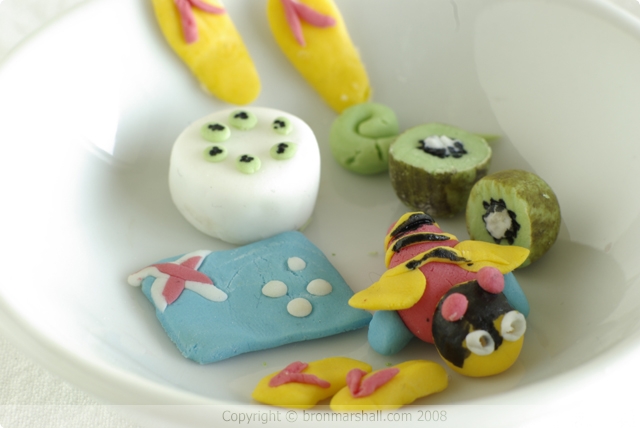 What fun things are common or unique to your home country? I'd love you to share them with me in the comments!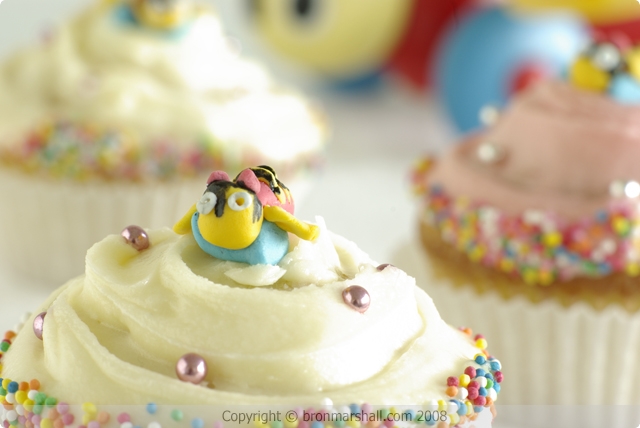 In the meantime I hope you enjoyed this fun taste of New Zealand!

Home · About Bron · Portfolio · Recipe Index · Unit Converter
RSS Feed · Atom Feed · Twitter · Facebook · Flickr · Bron's Amazon Store