Wednesday 20th June 2007
Banana Berry Spice Cake for Cold Hungry Hibernating Kiwis
I'm really sorry my posting, my photos and recipes have been few and far between in recent weeks, it is not that I haven't been eating or photographing food! I guess it's just that I feel more like hibernating away, curling up in bed early trying desperately to keep warm! It's far too cold to stay up, -7°C (20°F) frosts over most nights, I dunno, bed with a book just seems the place to be!!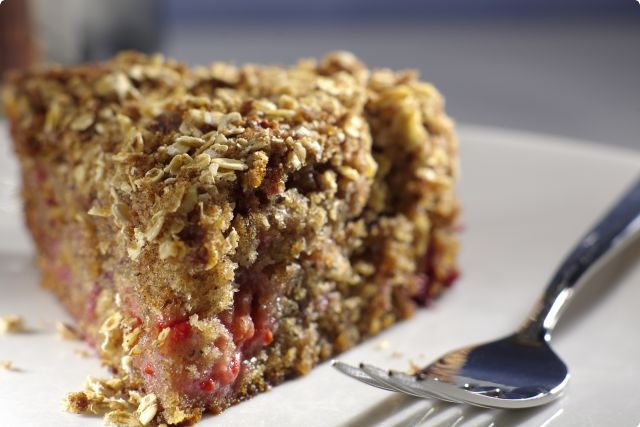 And like everyone seems to at points along the way I guess I have lost a little blog momentum, of course I have been, (as you will know) contributing to Nihowera and thinking WILD.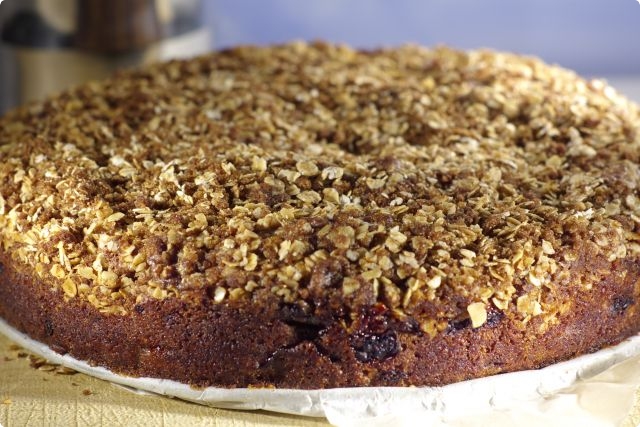 Anyway I have an offering tonight, it's especially for all Kiwis feeling the cold tonight... a special treat in the way of "Banana Berry Spice Cake" And to bring a little summer into June I've used some of our raspberries we picked in January from the freezer. It's a lovely cake to serve warm for dessert or cold anytime with a hot cuppa tea.

The recipe is inspired by an old Alison Holst recipe for Spiced Apple cake.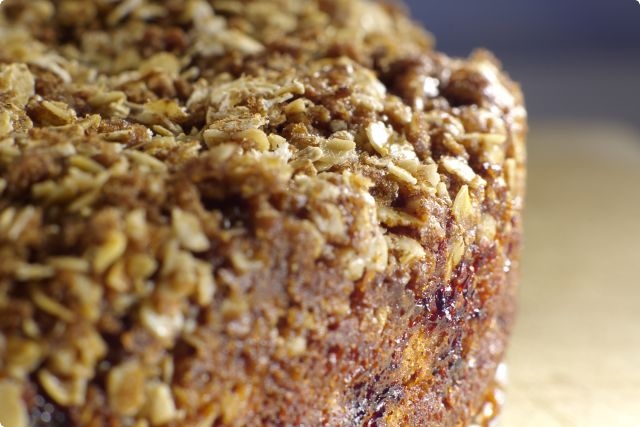 Banana Berry Spice Cake
For the Topping:
¾ cup of rolled oats
½ cup of soft brown sugar
2 teaspoons of ground cinnamon
40 grams of cold butter, cubed
For the Cake:
1 cup of white sugar
125 grams of soft butter
1 large free range egg
2 bananas, puréed
1½ cups of plain white flour
1 teaspoon of baking soda
2 teaspoons of ground cinnamon
1 teaspoon of ground allspice
1 to 1½ cups of fresh or frozen berries, raspberries or blueberries etc.
Preheat oven to 180°C (360°F)
In a medium bowl rub all the topping ingredients together to form a crumbly mixture and set aside.
In another large bowl cream the soft butter and sugar, beat in the egg and puréed banana.
Sift the dry ingredients into the mixture and fold together with the berries.
Pour the mixture into a greased and lined 22cm cake tin and evenly sprinkle over the topping mixture.
Bake for 40 to 50 minutes, or until a skewer poked into the middle of the cake comes out clean.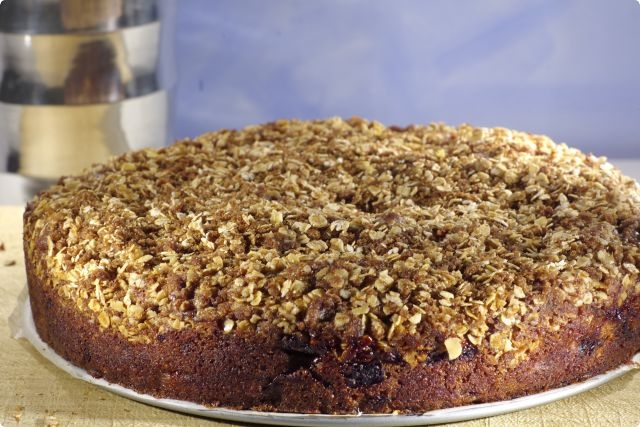 Stay warm my friends, I hope to share some more warming ideas with you soon!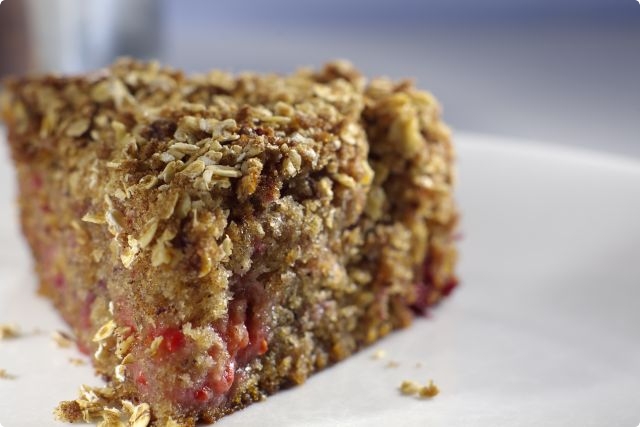 Enjoy!


Blog Recipes · Cakes Recipes · Sunday Afternoon Teas Recipes · Winter Recipes
Home · About Bron · Portfolio · Recipe Index · Unit Converter
RSS Feed · Atom Feed · Twitter · Facebook · Flickr · Bron's Amazon Store