Sunday 30th July 2006
Trio of Icecream in a Frozen Fruit Salad Cup
Ice Ice Baby?!
Oh yeah baby, I have plenty of ice baby.
I have permafrost!!

If you hadn't already guessed this is my entry for Sugar High Friday, Number 21! Hosted by the warm and not at all icy Sarah from The Delicious Life.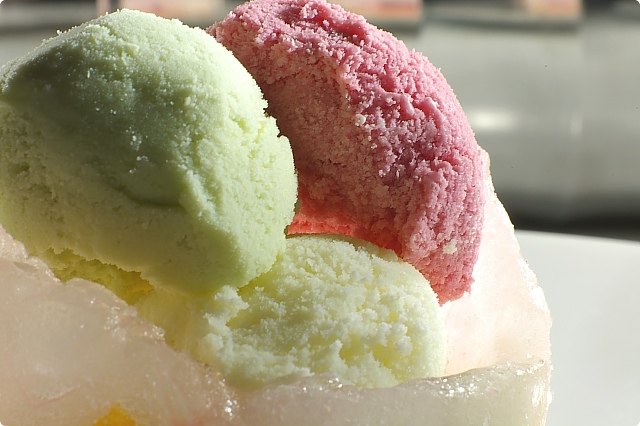 Recently I've found happiness still comes from eating icecream in the middle of winter, so long as you have your back right up against the fireplace!
Not three weeks ago, I purchased my very first icecream machine off NZ's local auction website Trademe, ( a Krups for NZ$65 in perfect new condition. All icecream featured on my blog until now had been churned by hand whisk and frozen and whisked and frozen and whisked…

Naturally I was very excited to give my new toy a whirl!
The first icecream I made was a lemon version, following Danielle's recipe for Lime icecream, which was totally delicious, thoroughly enjoyed by all the Marshalls and hence disappeared very quickly!

The next flavour just had to be berry, made from some of the wild blackberries we hand picked back in February / March that have been frozen awaiting a delicious demise.
Next up I made a Butterscotch flavour from a Prenzel concentrate, unfortunately it didn't freeze quite so well, yet it was still Yum Yum YUM!

Of course you can't own a icecream machine without making a real vanilla bean flavour!
And then finally yesterday after reading Béa's gorgeous Matcha Éclairs and feeling guilty having not opened my precious tin yet, I made some Matcha, Green tea icecream... Mmmm!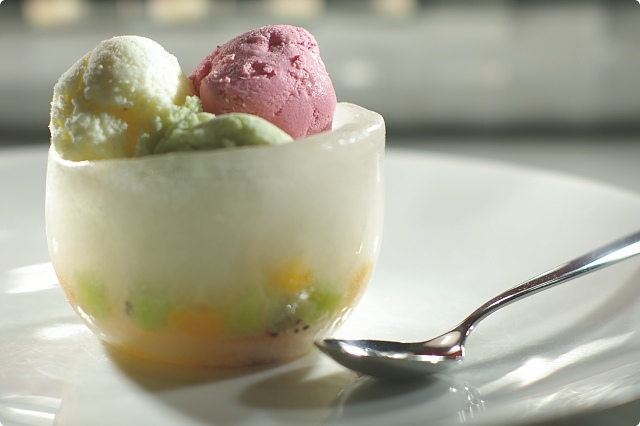 I have so many other ideas for flavours, including some very unique and original ideas and I can't believe I haven't made a chocolate flavour yet! I think I ought to slow down however, before… I wear out my new toy, or what's more likely out wear my jeans!

Here is the basic recipe I've been following for my machine with the different flavour variations listed below


Ice Cream
2 cups of whipping cream (Unfortunately we only get one type of cream in NZ! Grumble grumble!)
1 cup of full cream milk
½ cup of caster sugar
½ a vanilla bean to infuse milk, or vanilla extract to taste
Warm the milk, cream, sugar and vanilla to dissolve and infuse. Remove from the heat, allow to cool and chill.
Churn as per manufacturers instructions.
Add the following for:


A Stronger Vanilla Flavour - 1 extra large vanilla bean and the scraped seed to infuse the milk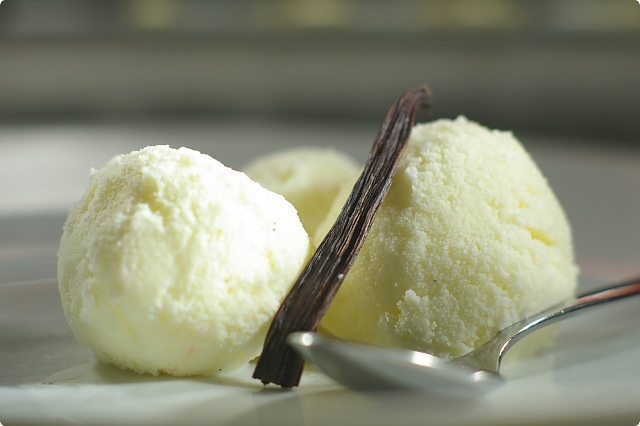 Wild Blackberry Flavour - ½ to ¾ cup of strained blackberry purée,
sweeten to taste if desired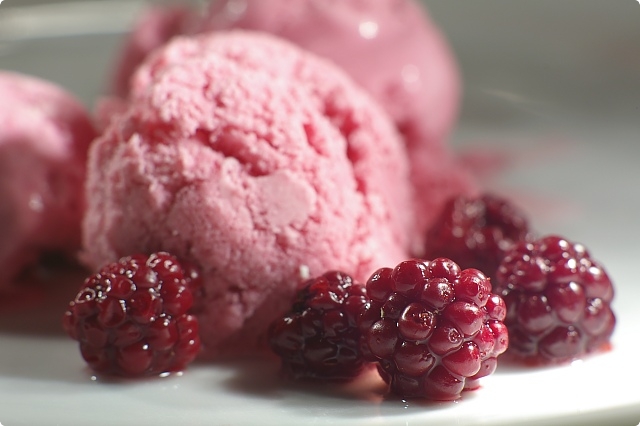 Matcha - 1 teaspoon of matcha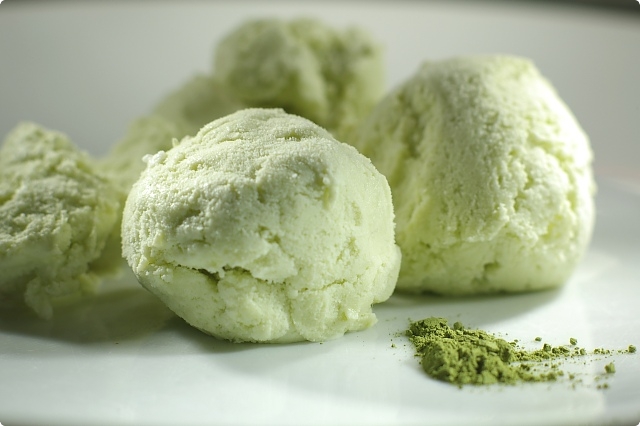 Just for some extra fun, and some more Ice, Ice, Baby! I decided to serve my trio of icecream in a frozen fruit salad cup.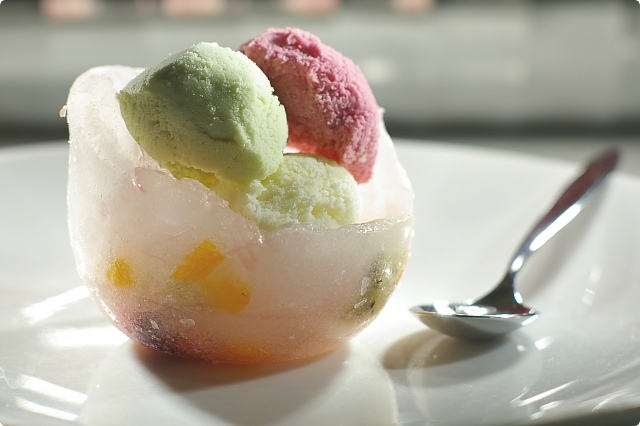 Simply made from finely diced fruit (I used kiwifruit, mandarin and blackberries) and enough water / juice to fill some cup shaped moulds, or one small cup inside a large cup, remembering to freeze a base layer in the large cup first! The cups are best left overnight to freeze good and solid. Roll some icecream, fill your frozen fruit salad cup and serve!

Enjoy!


Blog Recipes · Desserts Recipes · Food Blog Events Recipes
Home · About Bron · Portfolio · Recipe Index · Unit Converter
RSS Feed · Atom Feed · Twitter · Facebook · Flickr · Bron's Amazon Store