Tuesday 4th July 2006
There's no business like SNOW business!
I do apologise for my absence in the food blogosphere over the last few weeks.
There are several reasons for this ...

Young kiddies with miserable colds and runny noses, yurrrck! Simple winter blues.
However, the main reason is we've been cleaning up after suffering the coldest, frostiest, snowiest June in 34 years!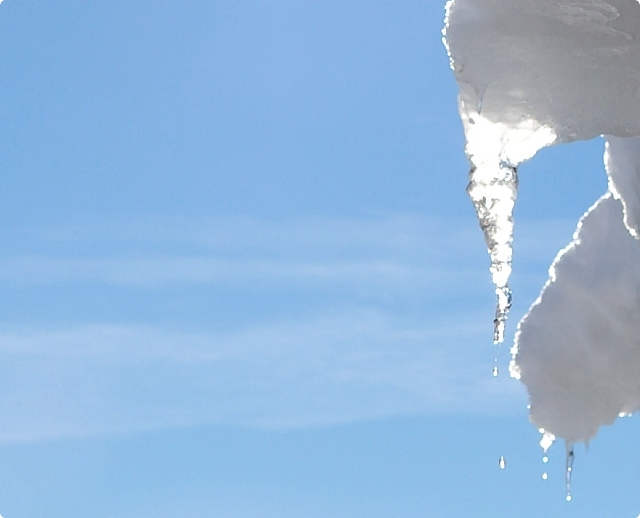 Yes, while most of you are baking in 30°C (90°F) up in the northern hemisphere's summer, running around in "flip flops", skimpy tops and summer dress, downunder here in New Zealand I'm bulked up in 6 layers of thermals and woollens! Yet I'm still cold and frost bitten.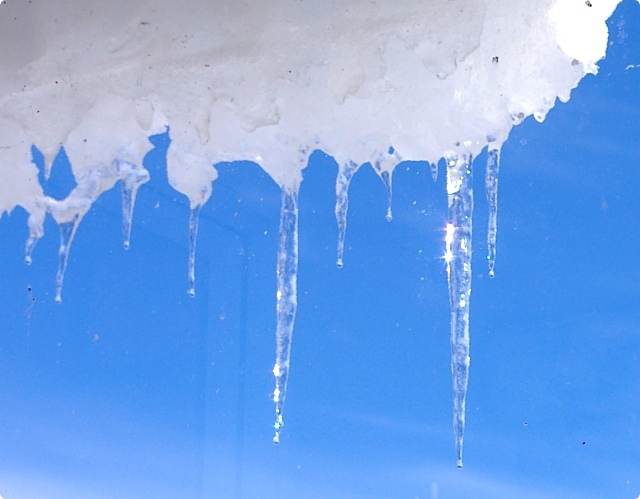 On Sunday night, June 11th we had the first and biggest dump of snow since 1973. Some parts of Mainland Canterbury had up to 90cm, which is highly unusual. It is also highly unusual to have snow this low, this early in winter - most snow storms arriving around August.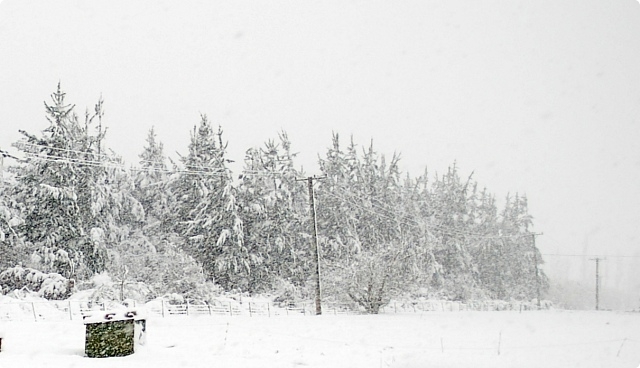 Thankfully I had the foresight to full our bath tub and all our biggest pots with water after first waking up to the white stuff, as sure enough later that day we found ourselves without electricity and therefore no running water. Not to mention all vehicles trapped in our 200 metre rural driveway, with no end to the snow in sight!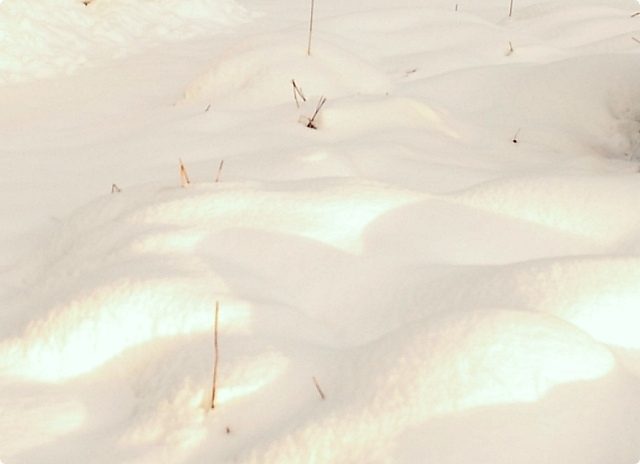 Being rural we have no town water or sewage supplies - we are self sufficient and pump all our water from our own well. This works fine until our electricity is lost! We don't yet have a generator! So, while our little ones enjoyed using their hot water bottles from the night before to flush the toilet, J and I weren't so amused!

While snow is terribly beautiful, it is also a terrible headache for us and the novelty wears very thin within a matter of hours.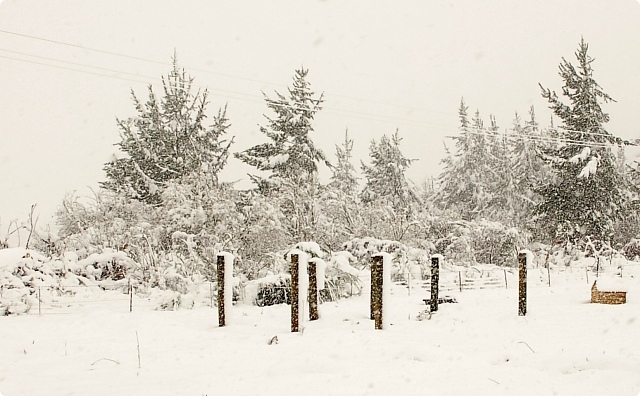 This first snow, subsequent snow together with the hard frosts that have followed that initial snow, have kept the temperatures right down, as you can probably imagine, bringing no to very slow thawing.

This white stuff has also been costly, with severe damage to trees, burst pipes, ruptured brass tap fittings, broken spoutings, and going through far more stock feed than expected this early, feed that was to see many farmers through the entire winter. From what insurance claims have suggested the local Press estimates the cost of the initial big snow storm to be more than $70 million in lost production and crops for local farmers.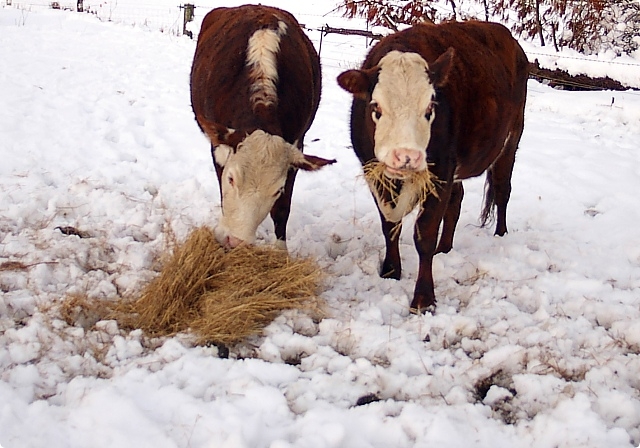 We have been fairly lucky ourselves, we haven't lost any stock or crops, we weren't cooking by candlelight for too long and we were only trapped in our driveway for 4 days! Some hill country folks have been trapped without electricity, land and mobile communications for more than 2 weeks and to top it all off the government and army have had the nerve to refuse to help these people!!
Unfortunately July seems unlikely to bring an immediate reprieve from these bone-chilling conditions, with yet another polar blast and dumping snow forecast to hit us today.

All this cold weather sure makes a family hungry however and now that the camera batteries are fully charged again, stayed tuned for some deliciously warming winter recipes.



Home · About Bron · Portfolio · Recipe Index · Unit Converter
RSS Feed · Atom Feed · Twitter · Facebook · Flickr · Bron's Amazon Store