Tuesday 28th November 2006
Food Blogging Friends are the Bee's Knees!
I'd like to shout out a couple of belated thank yous to two tiptop food bloggers.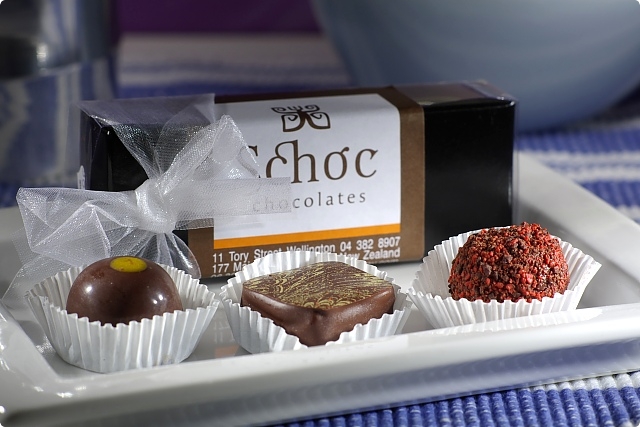 Firstly to Emma from The Laughing Gastronome,
I recently asked Emma to help me out with a small problem... I was very fortunate to receive a copy of Peter Reinhart's Bread Making Apprentice for my birthday back in August, but then to my great disappointment I found 8 of the pages were printed on twice, making the instructions impossible to read.
Sending the book back to Amazon for a replacement wasn't really an option, being a gift and coupled with the postage costs sending to and from New Zealand.
When I asked Emma if she would be willing to photocopy the wonky pages for me from her copy, she willingly took up the task.
A short few days later the expertly colour photocopied pages arrived, included was an extra special surprise of some delicious Schoc Chocolates!
I'm truly spoilt, thanks Emma!!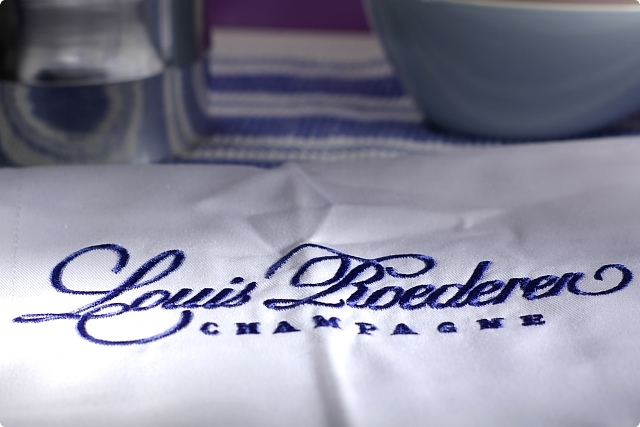 And belated thanks also to Barbara from Winos and Foodies, who sent me this Louis Roederer apron to sport at our summer bbqs, thanks so much Barbara!!
Barbara sent the apron to me quite some time a go for hosting the 4th round of Hay Hay it's Donna Day.
Thank you Barbara, I'm looking very swish!

Many thanks


Home · About Bron · Portfolio · Recipe Index · Unit Converter
RSS Feed · Atom Feed · Twitter · Facebook · Flickr · Bron's Amazon Store