Tuesday 29th August 2006
Five Things to Eat Before You Die! - Cinq choses à manger avant de mourir!
Our ever prolific and gorgeous food blogger Béa from La Tartine Gourmande tagged me for this meme, started by Melissa at The Traveler's Lunchbox.

Like Béa, I had awful trouble limiting it to only 5 things, a near impossible task for any food lover! Sure having not traveled the world quite as much as I hope to made it a little easier, but I still felt the need to take a few liberties especially with my number 1.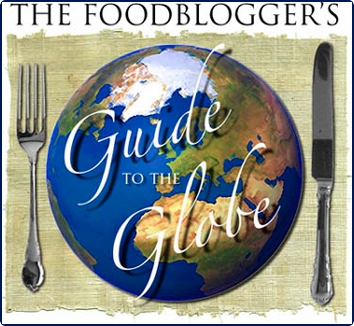 1) The best snatched straight from the source, be it tree, vine or soil ]]- including Black Dawson Cherries from a fruitful Cromwell tree in Central Otago, Mainland New Zealand.
A sweet juicy tomato from the glasshouse in the middle of summer.
Some baby peas together with their pods whilst out thinning the rows of baby spring carrots.
Freshly dug Baby Jersey Benne potatoes from Oamaru, gently boiled until just tender with a sprig of mint then rolled in lashings of butter, and last but by no means least a handful or two or three (four?) of raspberries from my late grandfather's canes in Wanaka.
2) A fluffy West Coast, New Zealand Whitebait Omelette ]]and I don't mean an overcooked fritter with flour! A simple fluffy two free range egg omelette with ½ cup of whitebait and a knob of butter, pinch of salt and nothing else please!!
3) Blue Cod fillets fresh from off the boats in Riverton,]]lovingly fried in a Speights beer batter with a scoop of chips and shared with my loved ones "round the rocks" together with at least 5 dozen seagulls!
4) My Auntie Dorothy's Apple shortcake]]Lovingly made on her Orepuki farm with full cream unpasterised dairy products from the milking shed, organic grannysmiths and free range eggs and served with more cream - fresh from the friesians, very lightly whipped.
5) My Mum's profiteroles]]Piled on her infamous red tray and oh please let me clean the Crème de Menthe flavoured chocolate off the tray with my fingers after all the choux have been eaten.
The task of choosing five other bloggers to tag was also difficult because so many bloggers have already completed this task. However I'm very keen to hear what would be on the last supper table for the following people:

Amanda from What we're Eating
Barbara from Winos and Foodies
Caroline from Bibliocook
Gareth from On the Farm
Stephen from Stephen Cooks
Cheers


Home · About Bron · Portfolio · Recipe Index · Unit Converter
RSS Feed · Atom Feed · Twitter · Facebook · Flickr · Bron's Amazon Store