Sunday 5th November 2006
Chocolate Oat and Sesame Cookies
Here are some more images and naturally a recipe from our recent 3 day Labour weekend. A scrummy batch of Chocolate Oat and Sesame Cookies!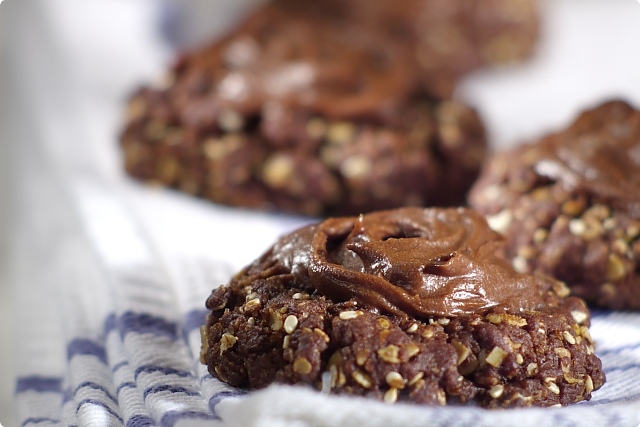 The other day I noticed I had more sesame seeds in my pantry than I'd ever need in a month of Sundays. So I thought these cookies would be an excellent way to use some up. Of course the cookies have long since disappeared, but I did manage to hold some back to photograph before the paws came out.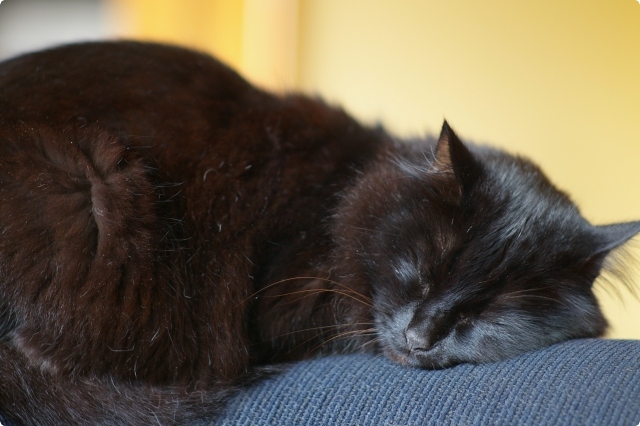 My boy Boon likes spending long warm weekends in the sun too!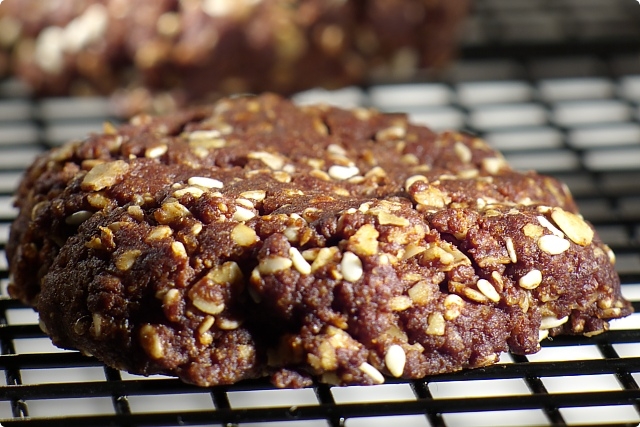 The recipe is one I cut out and adapted from an old Family Circle magazine many moons ago.


Chocolate Oat and Sesame Cookies
¾ cup of plain white flour
¼ cup of cocoa powder
1 cup rolled oats
¾ cup of sesame seeds
¾ cup of caster sugar
100 grams of butter
3 tablespoons of golden syrup
1 tablespoon of hot water
1 teaspoon of baking soda
Preheat your oven to 160°C (320°F).
Sift the flour and cocoa powder into a large bowl, add in the remaining dry ingredients (rolled oats, sesame seeds, caster sugar) and mix to combine.
In a small saucepan melt the butter and golden syrup by stirring over a low heat until it is all melted and smooth.
Set the mixture aside to cool slightly.
Mix the baking soda and water in a small cup and add this to the golden syrup mixture, it should come to a foam.
Fold the foam into the dry ingredients and combine well.
Roll good tablespoonfuls of mixture into balls and place lined baking trays, flattening slightly with your fingers.
Bake for 12 minutes and continue to cool the cookies on the baking tray for at least 5 minutes before transferring to a cooling rack.
Once cold ice as desired!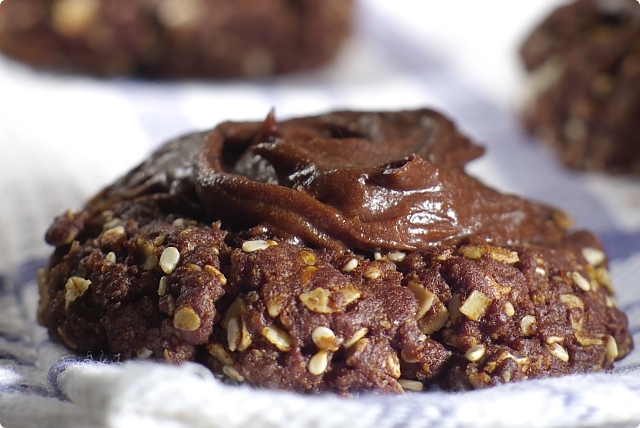 Ice the cookies with either...

200 grams of dark chocolate, melted
or with a little Chocolate Icing, as I did instead!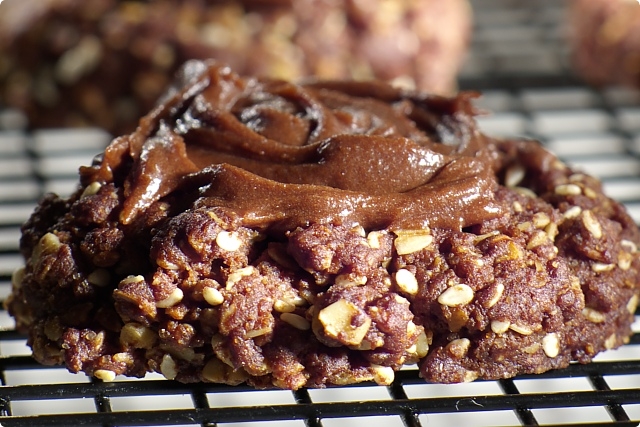 Chocolate Icing
20 grams of soft butter
1 cup of icing sugar, sifted
2 tablespoons of cocoa, sifted
enough boiling water to mix, approximately 2 tablespoons
Beat the butter until smooth, add the sifted icing sugar and cocoa.
Mix in just enough boiling water to make a smooth moist paste.
Spread a small circle on to the middle of each cookie and leave to set.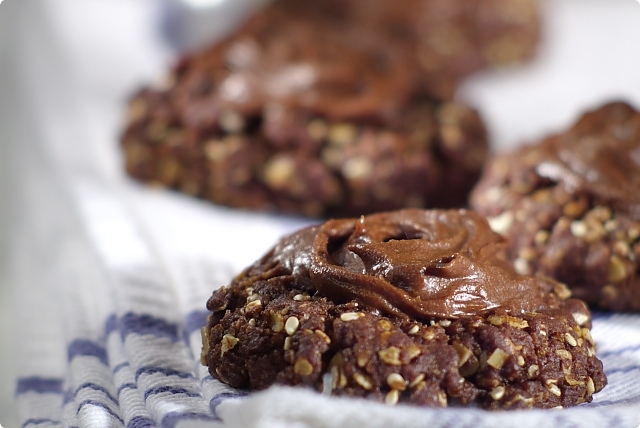 Enjoy!


Blog Recipes · Chocolate Recipes · Cookies Recipes · Spring Recipes · Sunday Afternoon Teas Recipes · The Baking Tins Recipes
Home · About Bron · Portfolio · Recipe Index · Unit Converter
RSS Feed · Atom Feed · Twitter · Facebook · Flickr · Bron's Amazon Store