Sunday 8th March 2009
Bron, How Does Your Garden Grow?
It's thrives on neglect mostly.
And what doesn't survive, well then we go without.
That said, I think I've managed quite well this year and I'd like to share a few photos of some of our successes and we'll just forget about those failures until next season when we'll try again, shall we?!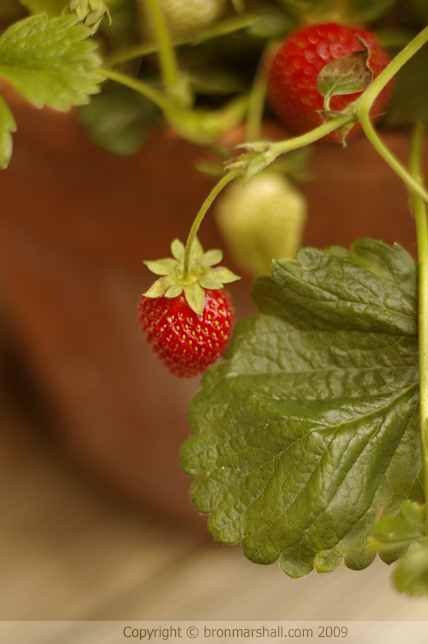 Mmm who can resist? Strawberries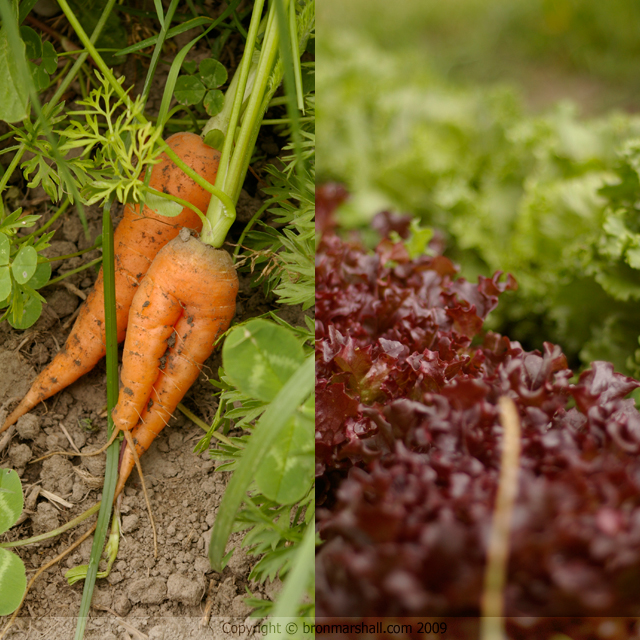 Carrots with legs, Lettuce with frills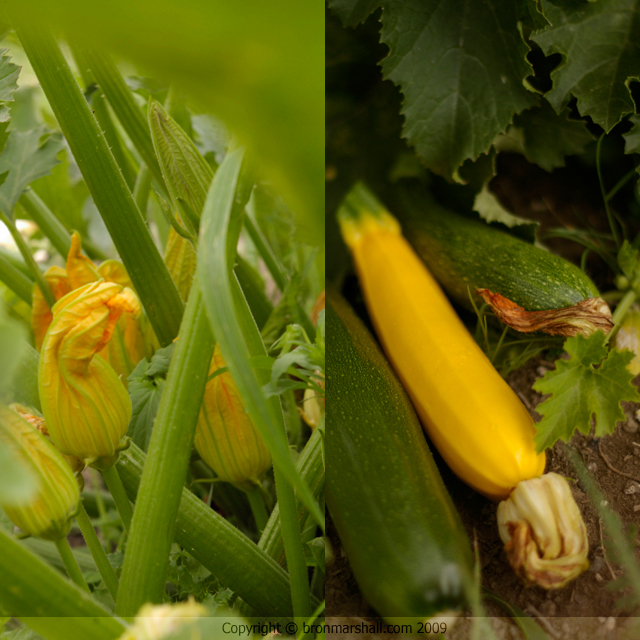 Some call them Zucchini, others Courgettes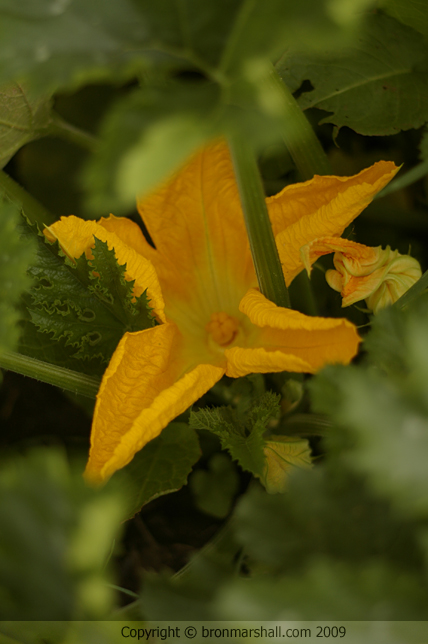 Zucchini Blossom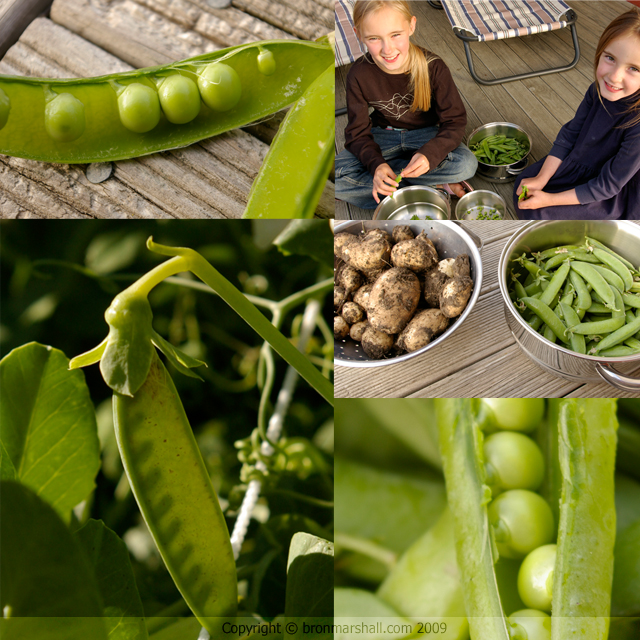 Peas - Pods - Potatoes - People Pea Pickers Podding!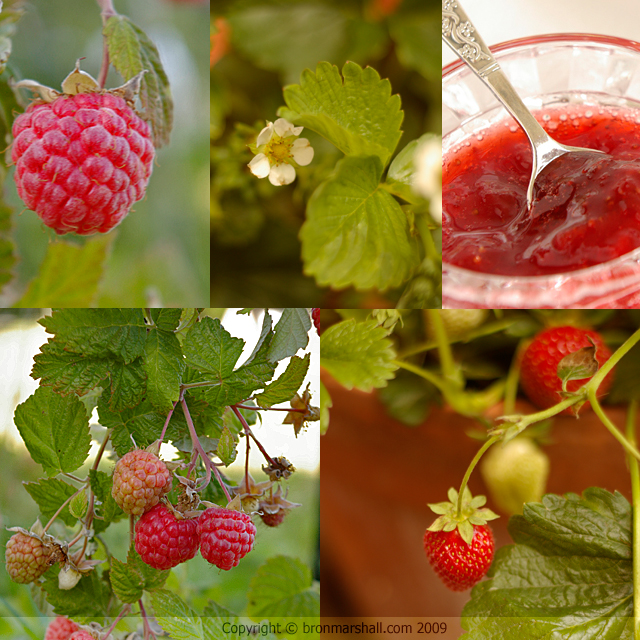 Mmmm Berries Again - Raspberries and Strawberries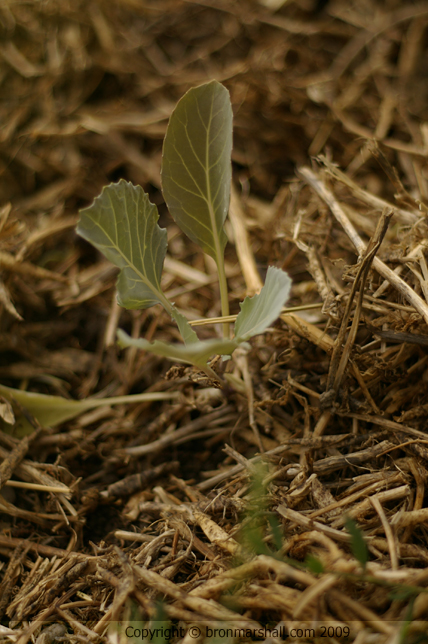 A Youngin' - Cauliflower Seedling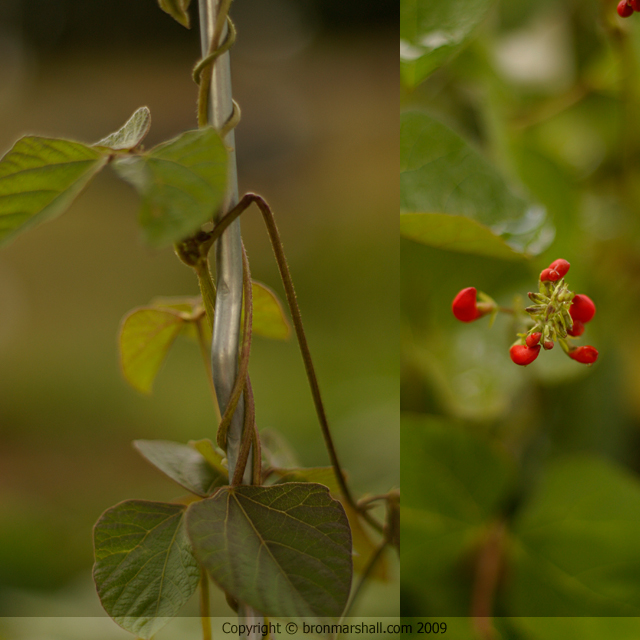 Scarlet Runner Beans, twisting vines and blossoms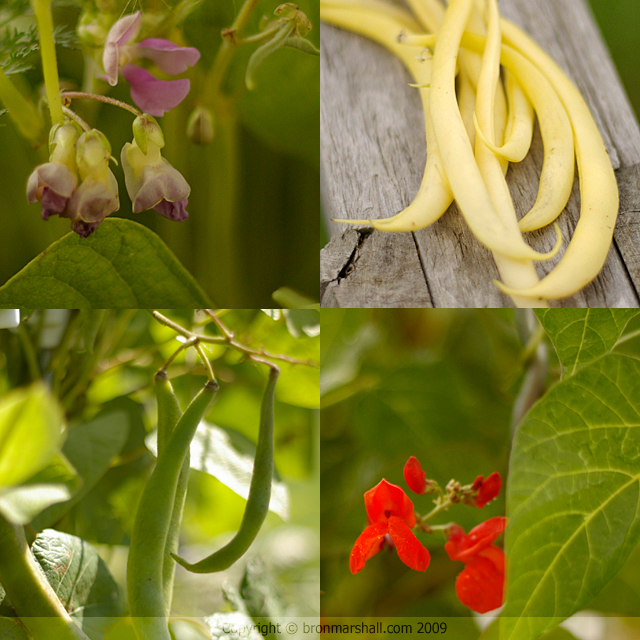 Beans Beans - Yellow Roquefort and Scarlet Runners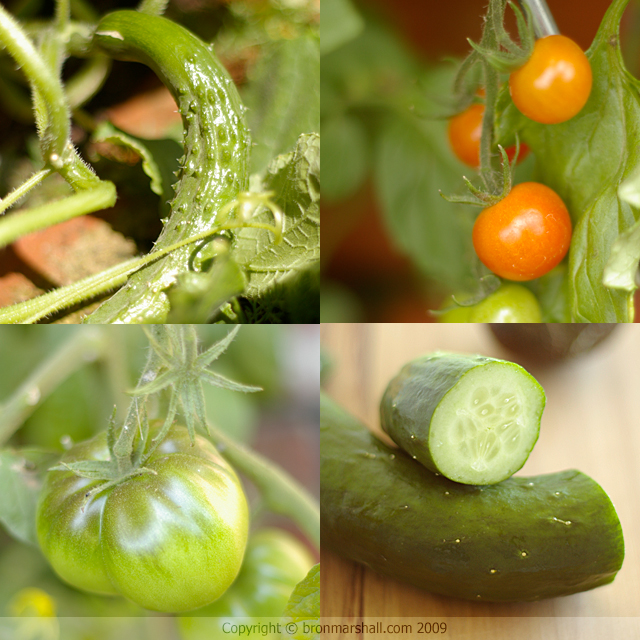 Tomatoes x2; Black Krim and Sweet 100 and Cucumbers too!

We're also growing Roma and Super Toms, Capsicums, Chillies; not pictured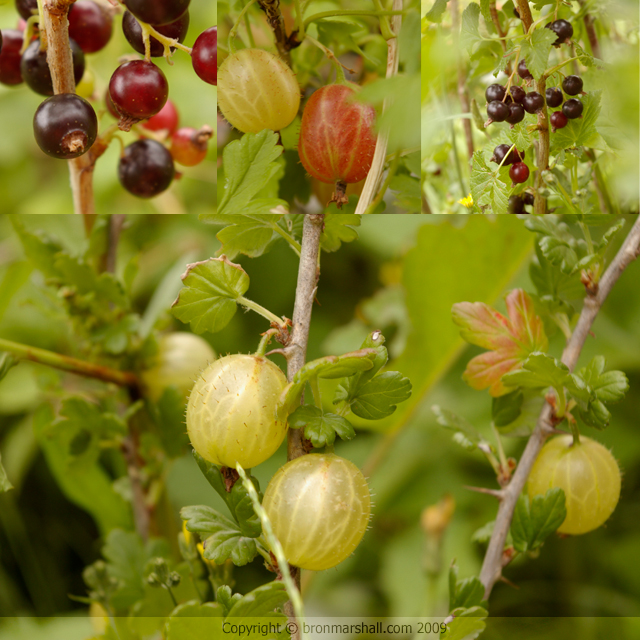 Blackcurrants and Gooseberries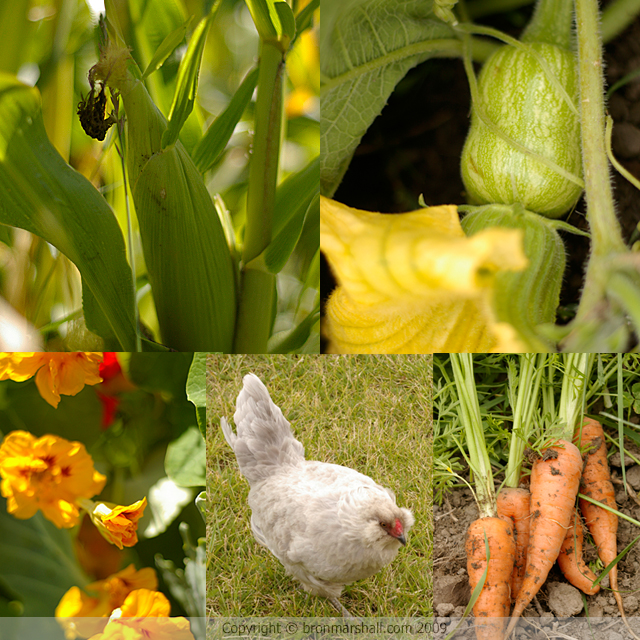 Corn - Baby Butternut - Nasturtiums - Hen - Carrots again!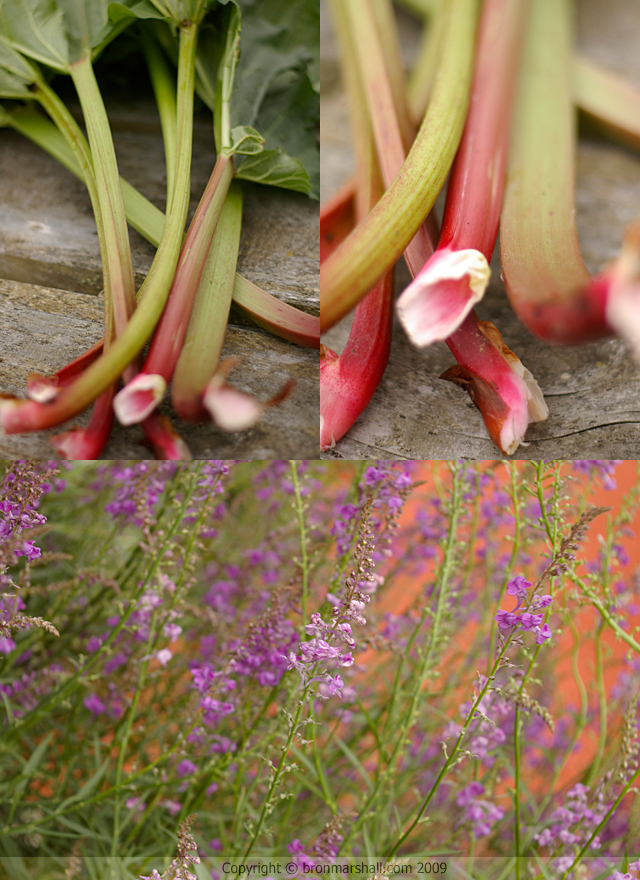 Rhubarb, rhubarb!

Anyway I hope you enjoy this wee touch of my vegetable garden and some of what we have grown throughout our Summer. Now somewhat sadly our garden is looking a little bare in patches, although however I have planted out more cauliflowers, broccoli, silverbeet (swiss chard) and leeks recently for the change of season and to get a head start before the first frosts. As the nights are cooler and days a little shorter and the leaves beginning to fall our diet moves away from these certain kinds of foods but begins to include walnuts, pears, apples instead, with plenty of other delights to come too.



Home · About Bron · Portfolio · Recipe Index · Unit Converter
RSS Feed · Atom Feed · Twitter · Facebook · Flickr · Bron's Amazon Store