Sunday 2nd November 2008
These Boots Were Made for...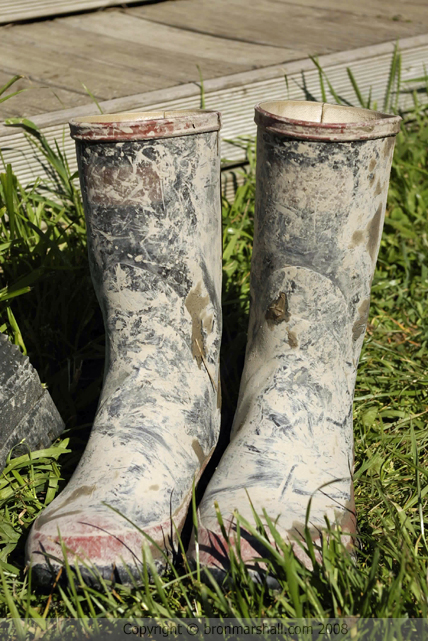 MUD!

I had hoped to share something a little more attractive than my muddy boots with you this weekend, however time (energy?) has not been on my side. Instead I've spent the weekend wearing said boots and hubby his waders, as together we have spent many hours clearing the weed and debris out of our stock water race. A job 'we look forward to' about this time every year!

Still chores like these come with rural living and as they say, "you have to take the good with the bad."
My sore dry hands have surely earned a little time off this coming week for more appealing undertakings; fun in the kitchen!

Until next time, take care.


Home · About Bron · Portfolio · Recipe Index · Unit Converter
RSS Feed · Atom Feed · Twitter · Facebook · Flickr · Bron's Amazon Store