Saturday 21st April 2007
Honey and Saffron, White Chocolate 'Mousse' Pot with Pears
To be honest it took me quite a while to decide what flavoured mousse I would make for this round of Hay hay it's Donna Day which is hosted by the lovely Helene who won last months cheesecake edition.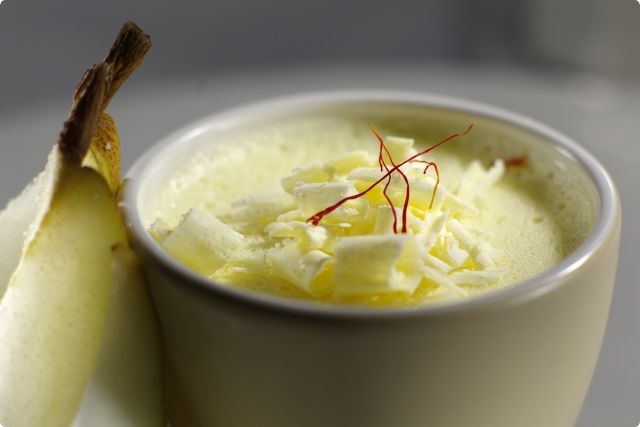 After I had composed my idea, a Honey and Saffron flavoured version of Donna's Original Recipe, I knew I had to go about getting some more saffron as a risotto we had recently had emptied my supply. So off I went to my local farmers market, only to find the man who usually sells me his saffron products was missing this week, bother!
Perhaps my idea is not meant to be I thought to myself, however I had remembered seeing his products at one of our better local supermarkets, so around and around the aisles I went searching, and still no luck, time was running out, was I going to find my beloved saffron or not.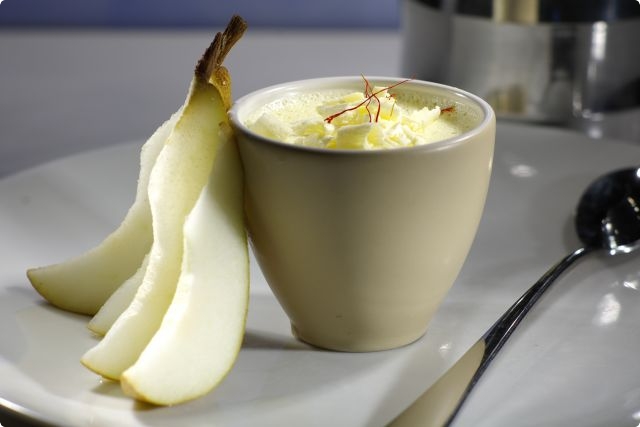 Then Thursday arrived and I still had not made my contribution, I was getting a little flustered...
Thankfully my hero (my hubby) commutes into the "big smoke", the Garden city of Christchurch everyday. He popped into RareFare and saved the day, struck gold returning home with my precious little packets of "Crocus Sativus"
Thank goodness! My mousse was to be created after all.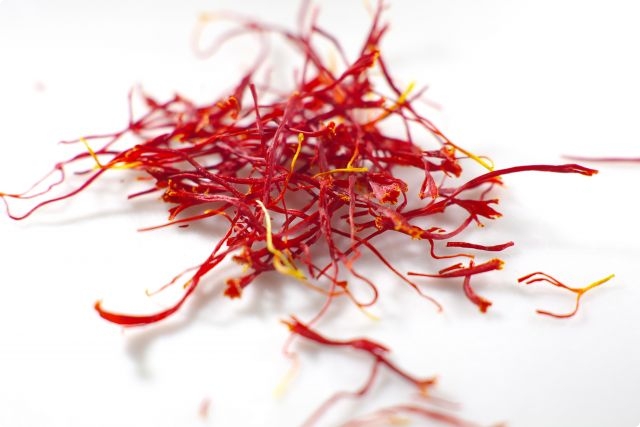 I also think this idea would be perfect for Barbara's "Taste of Yellow" with it's soft yellow hue from the delicate red threads and as the use of Saffron has a long history in traditional healing, even modern medicine has discovered Saffron to have anti carcinogenic or cancer-suppressing properties. I am planning to make a second 'Taste of Yellow' offering in the next couple of weeks however.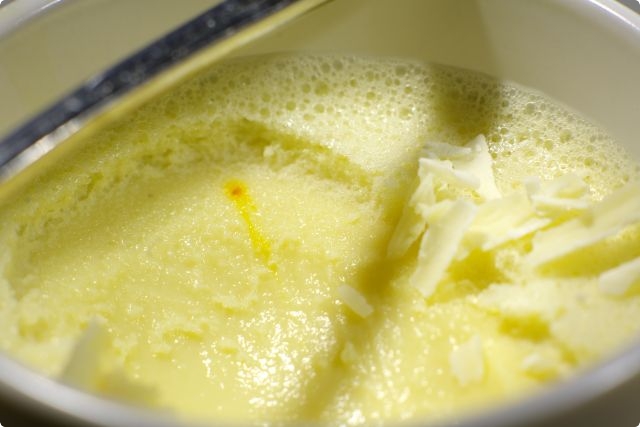 I followed roughly half Donna Hay's recipe as Barbara did and I have to say that the recipe is really more a chocolate pot than a mousse, as it is not as light and airy like what you expect in a mousse made with whipped egg whites.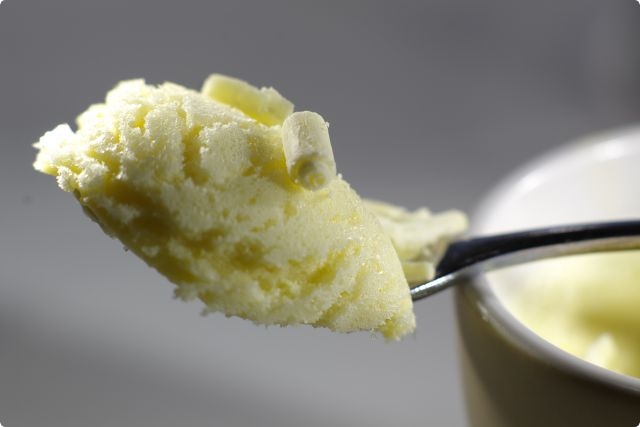 Honey and Saffron, White Chocolate 'Mousse' Pot with Pears
A pinch of saffron threads
1 and 1/2 tablespoons of hot water
1 teaspoon of gelatin powder
3 oz of white chocolate, chopped
1 cup of cream
2 tablespoons of honey (I used creamed clover)
2 pears, cored and sliced
The juice of 1 lemon
1 oz of extra white chocolate, chopped for garnishing
Place the saffron and water in a bowl and let stand to infuse for a couple of hours.
Sprinkle the gelatin over it and let stand again until the gelatin absorbs all the water.Place 3 oz of the chocolate and cream in a saucepan over medium-low heat.
Stir until the liquid is completely smooth and the chocolate is fully incorporated.
Add the gelatin mixture and stir for 1 minute to dissolve.
Remove pan from heat and pour the mixture into a bowl, beat well for 3 minutes or until the mixture has cooled.
Pour the mixture in 4 small petite pots or ramekins and place in the refrigerator for 1 hour or until set.
Place your petite pot onto a small serving plate with several slices of fresh pear that have been drizzled with lemon juice to prevent them discolouring, this also helps balance the richness with a little acidity.
Garnish the top of the pots with the extra chopped white chocolate and a couple of saffron threads as desired.
Serves 4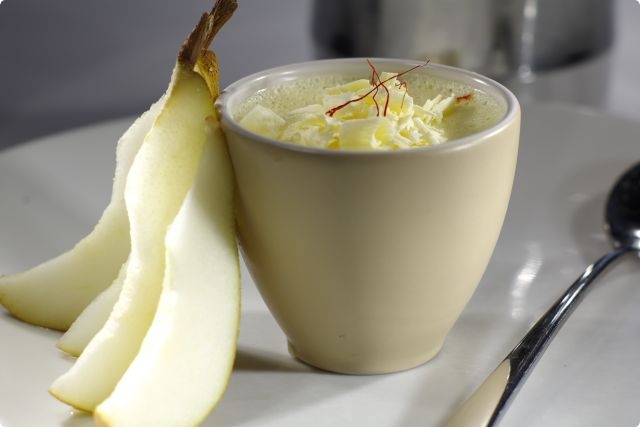 Update: We enjoyed the mousses after our lunch today (Saturday). They had the most deliciously creamy smooth texture and were beautifully rich, which made pear slices drizzled with lemon a perfect accompaniment. The small 100ml petite pots I used were just the right size as J and I both agreed we wouldn't have wanted anymore.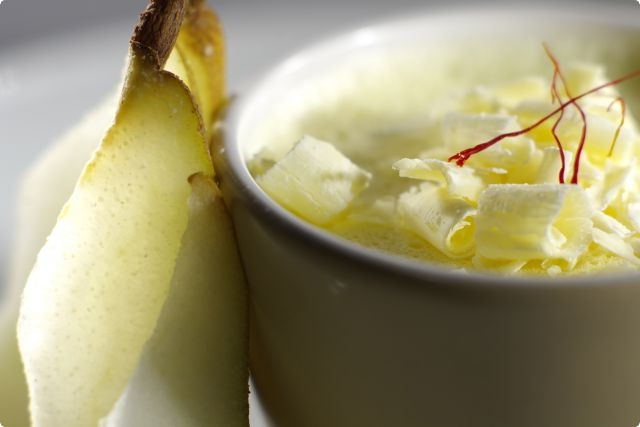 Enjoy!


Blog Recipes · Chocolate Recipes · Desserts Recipes · Food Blog Events Recipes
Home · About Bron · Portfolio · Recipe Index · Unit Converter
RSS Feed · Atom Feed · Twitter · Facebook · Flickr · Bron's Amazon Store