Wednesday 9th May 2007
Citrus Coconut Topped Custards with Passionfruit Tuiles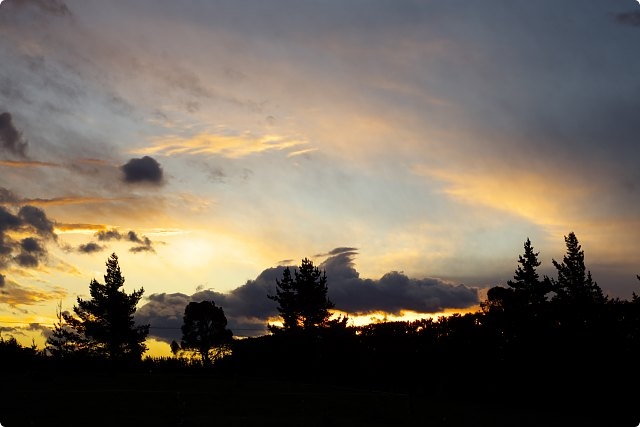 I feel the ice is slowly melting,
It seems like years since it's been here,
Here comes the sun,
Here comes the sun,
and I say, it's all right
.....

In the immortal words of George Harrison, there aren't many things in our lives more beautiful, more powerful, larger, yellower or more important than the sun! George endured an ongoing battle with cancer throughout the late 1990s. Sadly he lost his battle on the 29th of November 2001.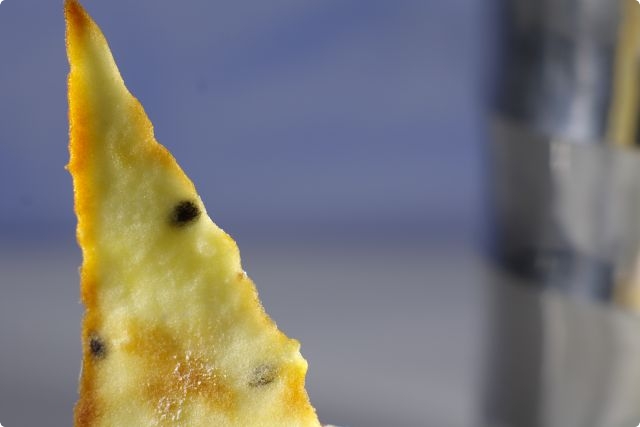 As many of you know, one of my favourite food bloggers and a very dear dear friend is the inspirational host of "A Taste of Yellow", a one off event to help raise awareness and support those who live with or have previously been affected by cancer.

Barbara from WinosandFoodies knows cancer all too well, she lost her best friend and her father to it in 2003 and more recently in 2005 she was diagnosed herself, she continues to battle and be treated for the disease, ever hopeful of one day being cancer free.





Barbara asked us to blog and share yellow themed food to coincide with the upcoming
LIVESTRONG DAY

"LIVESTRONG Day is the Lance Armstrong Foundation's (LAF) grassroots advocacy initiative to unify people affected by cancer and to raise awareness about cancer survivorship issues on a national level and in local communities across The United States of America. LIVESTRONG Day 2007 will occur on Wednesday, May 16."

Whilst visiting the greengrocer, thinking of Barbara's event and all things yellow, these beautiful yellow chillies leapt out at me and I simply couldn't resist buying them even though I had no plans for them!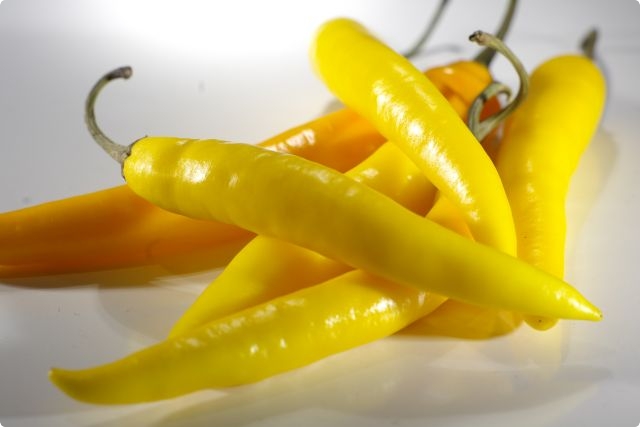 Likewise this golden yellow kiwifruit, it was like I was wearing yellow tinted spectacles and everything was coming up and blooming golden yellow hues!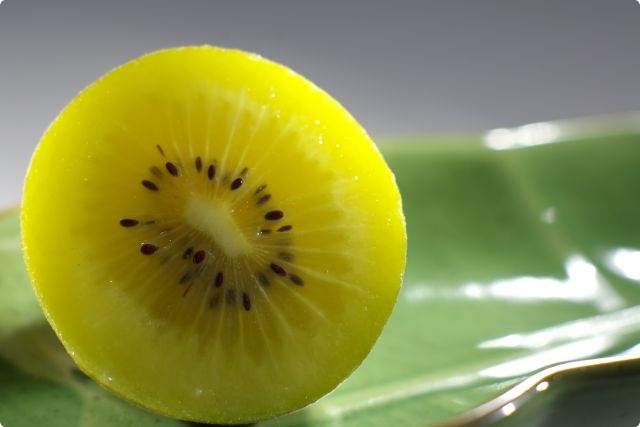 I had no plans for either of these, as I already knew what I was going to make, I knew right from the moment Barbara announced "A Taste of Yellow" that I was going to make one of my all time favourite desserts.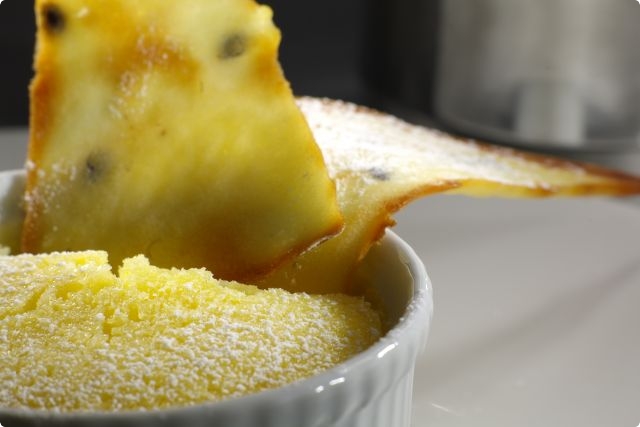 Citrus Coconut Topped Custards are the ideal and gorgeous combination of lemon and orange. Rich and delicious, I often serve them at my dinner parties as they're always a big hit! Here I have simply served them with a couple of Passionfruit Tuiles.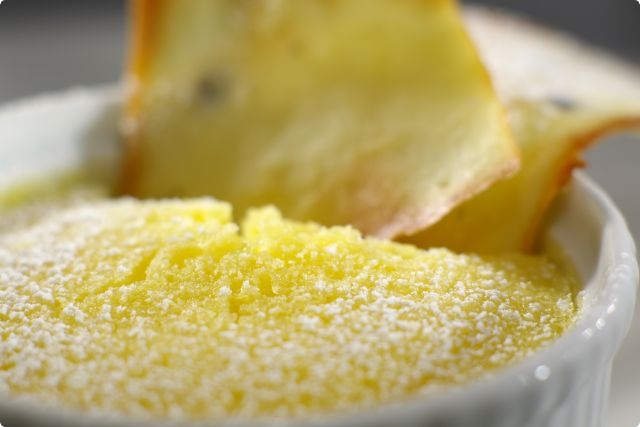 Citrus Coconut Topped Custards
75 grams / 2½ oz of butter
210 grams / 7½ oz of white sugar
4 large eggs
250 ml / 8 fl oz of milk
½ a cup of plain flour
¾ of a cup of desiccated coconut
grated zest / rind of 1 large lemon
grated zest / rind of 1 orange
125 ml / 4 fl oz of freshly squeezed lemon juice (about 3 large lemons)
125 ml / 4 fl oz of freshly squeezed orange juice (about 1 and ½ really juicy oranges)
Preheat your oven to 180°C (360°F).
Firstly arrange 8 individual custard cups or ramekins into a large roasting dish or a similar dish that will work as a bain-marie.
Melt the butter and beat the butter together with the sugar in a large bowl.
Add the eggs one at a time and beat until thick.
Add the milk, flour and coconut, and thoroughly combine.
Grate the zest and add to the mixture.
Finally squeeze the juice of the lemons and oranges, strain out any pips and add to the mixture.
Pour or ladle the mixture into ramekins.
Pour hot water into the roasting pan, being careful not to splash the custards, until the water has reached half way up the ramekins.
Bake for 20 to 30 minutes, or until the tops are set and a 1cm (½ inch) crust has formed.
Remove from the bain-marie, let the custard cool slightly and dust with icing sugar.
For dinner parties I like to garnish the custards up by placing the ramekin on a large white dinner plate, adding a tuile biscuit or two, quenelles of whipped cream, ice cream and a small spoonful of very finely diced fruit salad.
Serves 8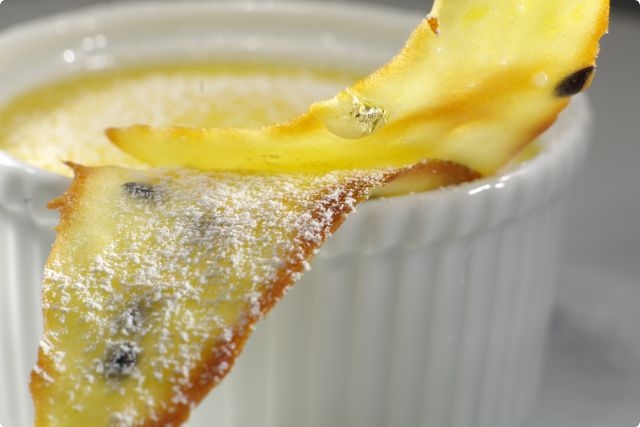 Passionfruit Tuiles
1 large egg white
50 grams of icing sugar
50 grams of plain white flour
30 grams of butter, melted
30 grams of passionfruit pulp
Preheat the oven to 180°C (360°F).
On a piece of silcon/ parchment / baking paper, create a stencil for an isosceles triangle approximately 12 cm in length.
Mix all the ingredients well to form a paste.
Smear 1 heaped tablespoon of paste over your triangle stencil using a palate knife onto a second piece of baking paper, repeat to make 8 triangles.
Bake for 5 to 6 minutes
Remove from the oven and while still supple mould the tuiles over a rolling pin to form curved triangular tuiles.
Makes 8+ Tuiles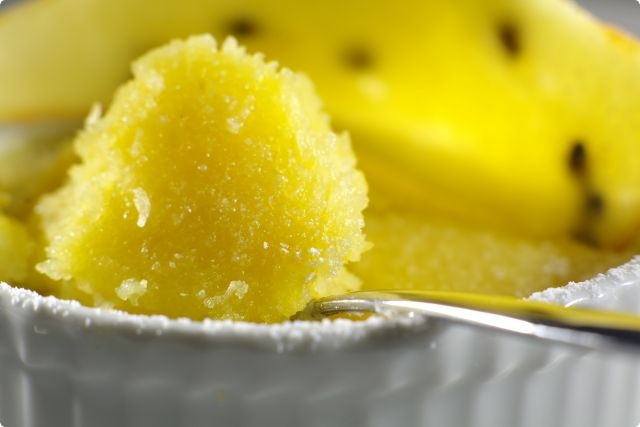 Here comes the sun,
Here comes the sun, and I say
it's all right,
it's all right...


Blog Recipes · Desserts Recipes · Food Blog Events Recipes · Fruit & Veges Recipes
Home · About Bron · Portfolio · Recipe Index · Unit Converter
RSS Feed · Atom Feed · Twitter · Facebook · Flickr · Bron's Amazon Store