Saturday 27th January 2007
Baby Breakfast Soufflé
For Tami's Soufflé themed Donna Hay event I decided to stick with Donna's original Cheddar and Spinach Soufflé recipe, however I want my entry to be a little more "cutesy".
I adore things in miniature and they are the perfect fun thing to give my "little angels".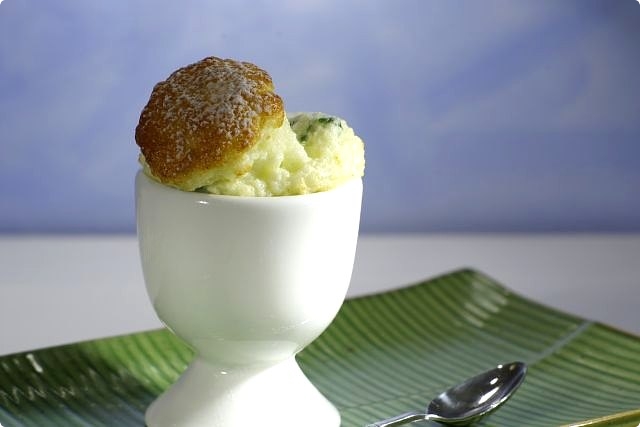 Thinking the flavours would be a perfectly matched for breakfast,
the inspiration arrived for "Baby Breakfast Egg Cup Soufflé"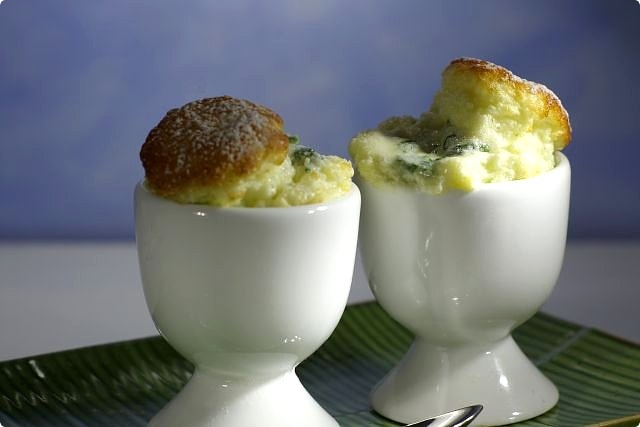 As I said I stuck with the original recipe, apart from two minor adjustments, the cheese I used was some traditional Swiss Gruyère which I still had leftover from the "silly season." The second adjustment was, I in fact halved the recipe, using two eggs instead of four! The halved recipe made around 14 small (40 ml egg cup) Soufflé. Also as I was feeling a tad lazy to haul out my electric mixer and beaters, I whisked the egg whites by hand, much faster and less clean up!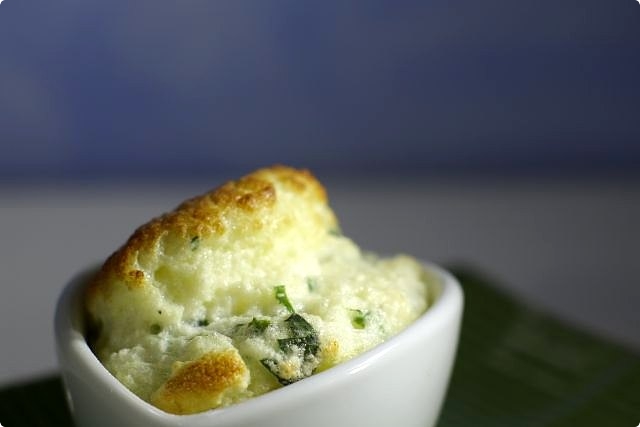 They were a tasty treat for breakfast, if very difficult to catch on the camera!
I burnt my poor little fingers racing them to my wee studio setup!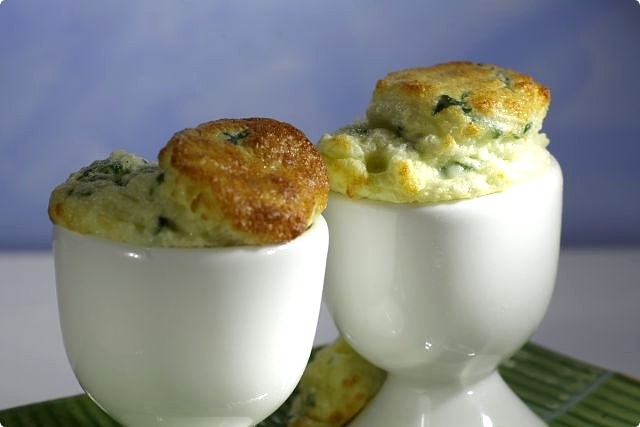 UP!

I was a little disappointed with the shots I got, plus to my torment some dust, in the way of a little hair had settled in/on the lens. I never, perhaps very rarely "airbrush", crop or touch up my photos in any way, yet today I had to remove those nasty blemishes. Before taking any new shots I will have to inspect the lens very carefully and blow the little buggers away!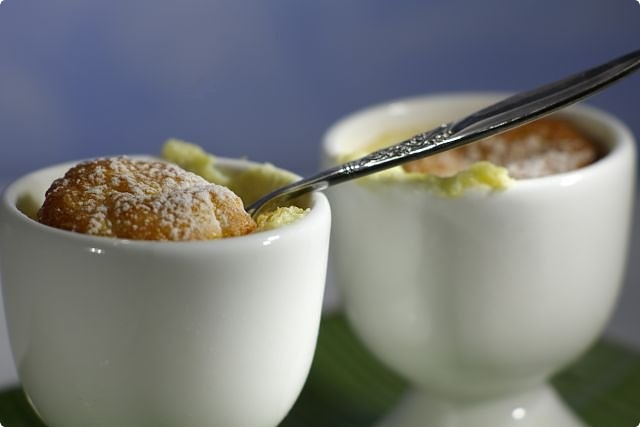 DOWN!

Still it was a lot of fun, I haven't made many Soufflé before and this was certainly the first time attempting to photograph them.

Enjoy!


Home · About Bron · Portfolio · Recipe Index · Unit Converter
RSS Feed · Atom Feed · Twitter · Facebook · Flickr · Bron's Amazon Store