Monday 4th June 2007
1 WILD ROUNDUP - Edible Reptile
Seven brave and fearless food bloggers took the leap and joined me for a walk on the WILD side. Thank you to all who took the plunge, overcame your initial fears and supported this WILD adventure!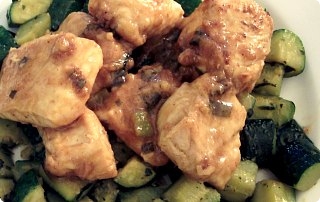 First out of the blocks was Katherine from Toast Point with what she called an "amazing reptilian coincidence" - as an ongoing project to consume strange animals has been underway in her household for some time. Her entry was this delicious looking Crocodile in Lime and Ginger with Minted Zucchini.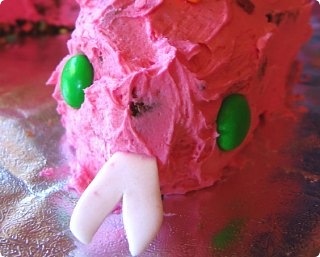 Next up was fellow NZ blogger Arfi from Homemades, who surprised her two little ones with the words "We eat Snake". However, much to the delight of Ben and Sarah, this snake wasn't nearly as scary as he initially sounded. In fact this snake was sprinkled with lots of love and affection.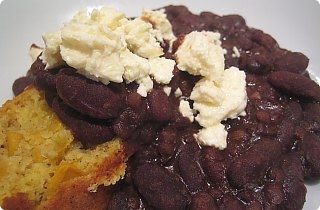 My good friend and Nihowera sidekick Emma, The Laughing Gastronome, was the next to post. Emma went all out and native for her WILD Edible Reptile entry, purchasing "conveniently portioned and packed" New Zealand Tuatara(!) to make her WILD and delicious Tuatara Chilli.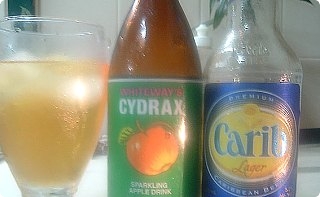 The lovely Sarina From TriniGourmet gave us a quick spirited SNAKEBITE! which didn't hurt nearly as much as one might expect! Sarina's "Snakebite" is in truth gorgeously refreshing for a hot thirsty WILDFOOD blogger!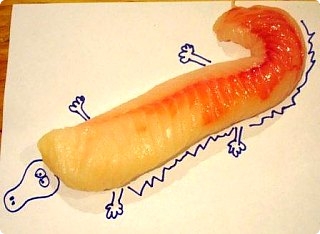 It seems the only man WILD enough to walk on the WILD side this month was fellow Cantabrian, Kiwi Blogger and recent new Dad Paul from EatNZ. Paul offered us a truly art inspired and totally moreish looking Reptilian Bite in the form of Crocodile Spring Rolls.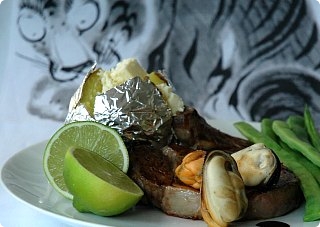 The delightful and much loved Barbara from WinosandFoodies served up an original and yet totally Retro Reptilian feast for her man Bryan before one of his gigs (Bryan is quite an accomplished musician). Yet, I am left wondering whether his CarpetBag Snake resulted in a more than usually WILD performance on stage!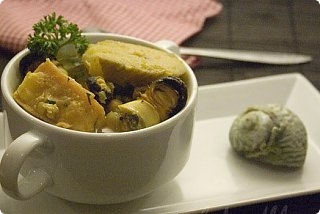 Anh from Food Lover's Journey believes one has to be staunchly "wild at heart" to try her Sea Snail dish. She asks her readers if they would be keen and brave enough to try her offering of a traditional Vietnamese dish - Sea Snails with Green Bananas and Tofu. So, would you try too?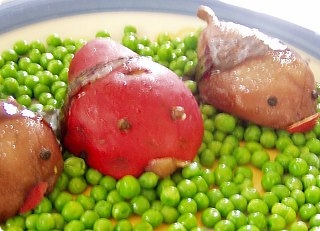 Finally Dhana from Fresh Kitchen sent us something to feed the Reptiles themselves, to perhaps fatten them up or maybe simply to feed your own Reptile within. With such a colourful dish of Poached Pear Mice, how could any Reptile resist?!

Many, many thanks again my WILD friends!!
Stay tuned for round #2 and June's new theme for WILDFOOD!

Cheers!


Home · About Bron · Portfolio · Recipe Index · Unit Converter
RSS Feed · Atom Feed · Twitter · Facebook · Flickr · Bron's Amazon Store